Get a cost for shipping containers to Australia from the UK – best rates for 20ft & 40ft containers
Get a quote in 60 seconds
Moving to Australia and need to ship your belongings? Our container shipping service to Australia combines the best prices with the best customer service for both expats going home and new migrants.
For 40 years our shipping services to Australia have helped families with all of their removal needs from cars, small shipments of furniture, tea cartons and personal effects to complete home removals including the kitchen sink!
Shipping your container to Australia is easy with PSS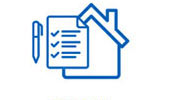 STEP 1
Home Survey or Quote

Get an online quote in 60 seconds or book a FREE home survey.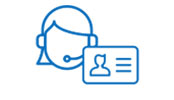 STEP 2
Help and Advice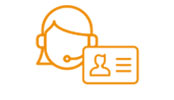 Your dedicated Account Manager can help answer your questions and tailor your shipping requirements.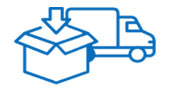 STEP 3
Quick and easy collection and shipping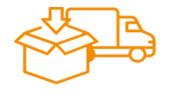 Whether you are shipping your house contents boxes or furniture you will have our professional packing service.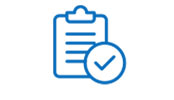 STEP 4
Customs clearance & delivery to your new home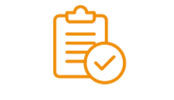 On arrival our agents will take care of customs clearance and deliver to your door.
Door to Door Container Shipping to Australia
We offer a door to door full container shipping service to Australia from UK, as well as a part container (Less Than Container Load) shipping service to Australia to all major cities on a regular basis. PSS International Removals offer a variety of containers available for shipping goods to Australia.
Depending on your individual needs our expert shipping consultants will advise you on the best container size which would be suitable for you, usually, 40ft containers but 20ft containers are also available.
Your car and household effects in one container
When shipping a container to Australia, we can combine your household items along with your car inside your own container. We would position a container at your residence on your removal day and carefully load, secure and over crate or wall off your vehicle.
The remaining space inside the shipping container would be utilised by loading and stowing your professionally packed household effects. Your container will then be sealed at your door with a customs seal, your sole use container would then be returned to a UK port ready for loading on to a vessel for shipment.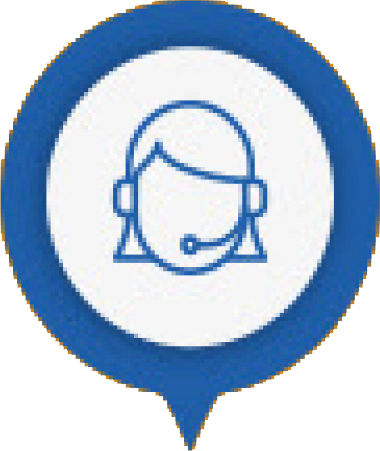 "Why choose PSS International in September 2023?"
Free home survey
Family run business for over 40 years!
We only handle Overseas Removals
Members of BAR Overseas Group
BAR Advance Payment Guarantee Scheme
FIDI Global Alliance (Worldwide Moving Association)
FAIM Accredited (Removal Quality Assurance Standard)
Shipping Container to Australia Reviews
Container Shipping to Australia cost calculator
Want to know how it will cost to send your belongings to Australia? Our free online Cost Calculator will help you estimate the cost.
FAQ Guide for shipping containers from UK to Australia
Below are answers to the most Frequently Asked Questions about overseas container shipping to Australia. There is a lot to consider with international moving which is why we allocate you a Move Manager to guide you through the whole shipping process.
How long does shipping a container to Australia from the UK take?
Shipping times to Australia can vary depending on the shipping option used and the end destination. Shared (part load) container shipping takes longer than a sole-use container load as different customers shipments need to be consolidated to fill one container.
Average Shipping Times to Australia from the UK
Port in Australia
Full Container Load (FCL)
Shared Container (LCL)
Sydney, New South Wales
6-9 weeks
8 -12 weeks
Melbourne, Victoria
6-9 weeks
8 -12 weeks
Perth / Fremantle, Western Australia
6-9 weeks
8 -12 weeks
Brisbane, Queensland
6-9 weeks
8 -12 weeks
Adelaide, South Australia
6-9 weeks
9 -16 weeks
Hobart, Tasmania
6-9 weeks
8-16 weeks
Darwin, Northern Territories
6-9 weeks
8-16 weeks
NB: These are approximate sea freight shipping times to port only. You will need to allow additional time for customs clearance and final delivery to your destination.
How much does container shipping to Australia cost?
A 20ft container typically costs between £3840 – £4150 to ship from the UK to Australia. A 40ft container costs on average between £5550 – £6650. Actual shipping costs vary depending where in the UK you are and where in Australia you are shipping to.
Our shipping quotes are for a full international removal shipping service including packing, door to door delivery and customs clearance. Beware of cheap shipping rates that are only a basic port to port service which will mean additional packing costs and other fees.
Cheap container shipping rates from UK to Australia
We are also members of MTC (the Movers Traders Club) which provides us with economies of scale and allows us to negotiate the best sea freight rates with leading international shipping companies.
We are confident that we can offer you the cheapest rate to ship your container to Australia from the UK.
To get an accurate cost we suggest you book a free home or video survey.
How much is marine insurance or shipment protection?
We highly recommend you take out shipment protection cover or a marine insurance policy for your container.
We provide a very flexible shipment protection cover through Basil Fry & Company – the UK's leading insurance broker for international removals and shipping:
Our policy is quick and easy to set up, simply complete our Shipment Protection valuation form with the items you would like to cover and their values.
Removal (we pack) consignments cover costs 3% of the total insurable value you declare.
Vehicle shipments cover costs 2% of the vehicles declared value.
Self-Pack (you pack) consignments cover costs 5% of the total insurable value you declare.
Baggage/Airfreight consignments, which are owner packed, will cost 5% of the total insurable value you declare.
What size or volume shipping containers do you provide?
Shipping containers come in two standard sizes – 20ft and 40ft.
Our consultants will be able to advise you on what size meets your requirements.
We also have various shipping options to meet your needs including part load or shared containers.
Size
20ft Container
40ft Container
Cubic Capacity (Volume)
1050 cu ft (29.73 CBM)
2100 cu ft (59.47 CBM)
Internal Length
19' 3" (5.87m)
39'5" (12m)
Internal Dimensions
Width 7'8" (2.33m) Height 7'9" (2.35m)
Door Dimensions
Width 7'8" (2.28m) Height 7'5" (2.26m)
Weight
2225kg
3950 kg
Cargo Weight
21700 kg
26500 kg
*Exact container dimensions and available volume may vary
Shared or part load (LCL) shipping containers to Australia
For smaller shipments we provide a shared or part load shipping container service. Your goods will be grouped together with those of other customers shipping to Australia so the costs can be shared based on how much you send.
This is sometimes referred to as groupage or LCL (Less than Container Load)
Sole use or full container load (FCL) to Australia
For shipping larger amounts such as a full household removal to Australia, we can provide a container for your sole use.
We will arrange for the container to be delivered to your home where we will pack it and it will be customs sealed before heading to the port to embark for Australia.
Which container shipping company do you use for sea freight to Australia?
PSS International Removals are accredited by BAR and FIDI. We therefore only use accredited container shipping companies such as Maersk, MSC, Hapag-Lloyd and One to transport your belongings. This ensures the highest level of service.
By using the best international shipping companies for your move to Australia, you can be assured that your possessions will be taken care of.
Customs clearance when importing your container into Australia
As part of our Australia shipping service we will take care of everything for you from door to door. This includes exporting your container from the United Kingdom and importing into Australia.
Our shipping quote includes basic customs clearance but not taxes, import duties and other customs charges such as any quarantine fees.
If we pack your container for you then we will compile a customs inventory on your behalf and we will also advise you of what other shipping documents are required.
Shipping container services for goods or personal effects to Australia
Our container shipping service to Australia is designed for household goods, furniture and other personal effects for people moving to Australia.
If you need to ship commercial goods to Australia from UK we recommend you contact a commercial freight forwarder.
Popular shipping UK to Australia transportation options
We recommend sea freight shipping for your container as the most economical option in most circumstances.
For inland destinations further from the destination port, road freight may be necessary to deliver your container.
For urgent and smaller quantities, air freight can also be a viable method of transporting your goods.
Container Shipping Ports in Australia
These are some of the destination ports we ship to in Australia from the UK:
New South Wales
Port Botany, Sydney (AUBTB)
Victoria
Queensland
Brisbane (AUBNE)
Cairns (AUCNE)
Northern Territory
Western Australia
Fremantle (Perth) (AUFRE)
South Australia
Tasmania
Burnie (AUBWT)
Hobart (AUHBA)
Get a quote in 60 seconds