International Removals
International Removals to Australia from the UK
Get a quote for the cost of overseas removals from UK to Australia, including an FAQ guide to furniture removals, boxes and more.
If you are moving to Australia or looking for more information about international removals to Australia from the UK then you are in the right place!
Here you'll find everything you need to know about the international removals process, including estimated removal costs and answers to frequently asked questions such as: what can/can't I take?; how long do removals to Australia take?; and what size container do I need?
So no matter whether you're moving to Sydney, Melbourne, Perth, Adelaide, Canberra, Brisbane or further afield to Darwin and Alice Springs, you'll find no one better qualified to help you with your house removal.
Contact us today to discuss your specific requirements, and let us guide you through moving to Australia from the UK with ease and confidence.
International removals to Australia are easy with PSS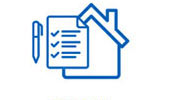 STEP 1
Home Survey or Quote

Get an online quote in 60 seconds or book a FREE home survey.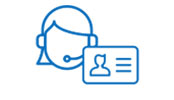 STEP 2
Help and Advice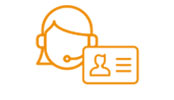 Your dedicated Account Manager can help answer your questions and tailor your removal requirements.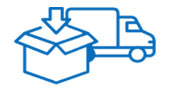 STEP 3
Your belongings packed and shipped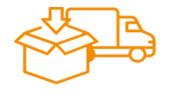 Our specialist export-packing team will take care of everything for you.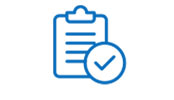 STEP 4
Customs clearance & delivery to your new home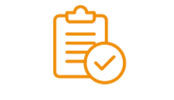 On arrival our agents will handle your customs clearance and deliver to your door.
Overseas Removals to Australia from UK
PSS International Removals are one of the UK's leading and most trusted international removal companies. In fact, we only undertake overseas moves. Due to the number of people we help move to Australia every year, we can offer the best prices and still maintain high standards of service.
So if you are looking for the best international removal company for furniture removal to Australia look no further!
We'll take the stress out of your overseas household removal to Australia so you can relax and focus on starting your new life down under.
If you wish to get an immediate estimate of your removal costs then use our online international removal calculator to get a guideline price.
Alternatively, for a more accurate quotation, you can book a Home or Video Survey with one of our International Removal Surveyors.
If you require more information about removals from the UK to Australia see our complete guide and FAQ section below. Or you can call our team for a free consultation with an International Removals Adviser.
Our Australia International Removal Services includes:
Door to door removal services
Removal from anywhere in the UK to anywhere in Australia
Free home/video survey
Shared (Groupage) or full load (FCL) container service
Advice from an expert International Removal Consultant
Dedicated Move Manager
Help with documentation
Advice on Australian customs requirements
Use of recognised accredited shipping lines
Automated notification of shipment advice
Tailor-made shipment protection policies
Frequent sailing schedule and delivery to all destinations in Australia
Storage in UK or Australia if required
Low prices without compromising on service
Packing Services for Australia removals Include:
Full international export standard packing & wrap service
You pack, we ship option
Fully trained export packers
Provision of export quality boxes, cartons & packing materials
Custom wood casing/crates if required
Professional antique wrapping
Advice on preparing your items for transport to Australia
"Why choose PSS International Removals in 2023?"
Free home survey
Family run business for over 40 years
We only handle Overseas Removals
Members of BAR Overseas Group
BAR Advance Payment Guarantee Scheme
FIDI Global Alliance (Worldwide Moving Association)
FAIM Accredited (Removal Quality Assurance Standard)
Removals from UK to Australia Reviews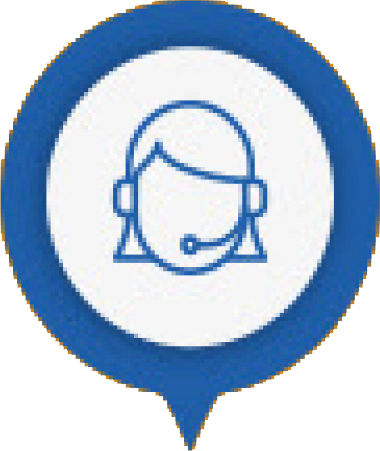 International removals to Australia cost calculator
Want to know how it will cost to move house to Australia? Our free online International Removal Cost Calculator will help you calculate the volume of household goods you want to ship and provide you with an estimate of the cost.
What Type Of International Removal Service Do I need?
Moving to the UK?
Removals From Australia to the UK
We can also help you if you're moving to the UK from Australia. Just complete the form below and we'll be in touch.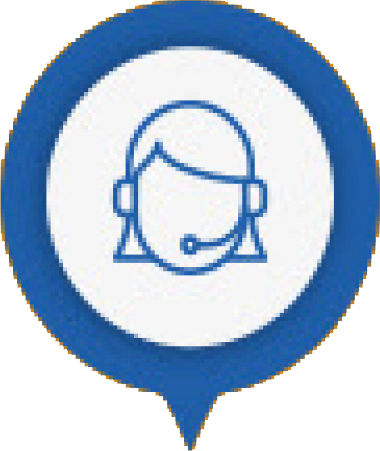 Complete Guide to Household Removals to Australia from the UK
Below are answers to the most Frequently Asked Questions about overseas removals to Australia. There is a lot to consider which is why we allocate you a Move Manager to guide you through the whole removal process.
Before You Move
How Long Do International Removals to Australia Take?
Average international removal time to Australia from the UK
| | | |
| --- | --- | --- |
| Port in Australia | Full Container Load (FCL) | Shared Container (Groupage) |
| Sydney, New South Wales | 6-9 weeks | 8 -12 weeks |
| Melbourne, Victoria | 6-9 weeks | 8 -12 weeks |
| Perth / Fremantle, Western Australia | 6-9 weeks | 8 -12 weeks |
| Brisbane, Queensland | 6-9 weeks | 8 -12 weeks |
| Adelaide, South Australia | 6-9 weeks | 9 -16 weeks |
| Hobart, Tasmania | 6-9 weeks | 9-16 weeks |
| Darwin, Northern Territories | 6-9 weeks | 9-16 weeks |
Sea freight times from the UK to Australia are around 6-9 weeks for a full container load (FCL) or 8-12 weeks for a shared container/groupage service (Sometimes called less than container load – LCL). In addition, you will also need to allow added time for customs clearance.
Usually, it will take our professional packers 2-4 days to pack and load a container.
How Much Do International Removals to Australia Cost?
Sending Boxes or Luggage to Australia
If you are only sending boxes or luggage to Australia, we recommend you use our Excess Baggage Service for your move. Your belongings will be sent as part load in a shared container as 'groupage' with other customers. This saves you money as the cost of the container is shared by everyone.
If you want the quickest way to ship your boxes, we recommend our air freight service for international removals. Although air freight is more expensive than sea freight, it will ensure that your belongings arrive in Australia in the quickest time frame. For those looking for the most cost-effective method of transportation, sea freight is an excellent option for you.
For more details and to get an online quote visit our box shipping to Australia page.
What Can't You Take to Australia? Restricted and Prohibited Items
Similarly to all countries, Australia has a unique list of restricted or prohibited items that you cannot take with you when travelling to or relocating to Australia. When you import goods to Australia you must always make sure you check the listings for prohibited or restricted items and take action accordingly.
Please see our FIDI Australia Customs Guide for removals
Examples of restricted imports in Australia that require pre-approval are:
Antibiotics, medicines & therapeutic drugs
Erasers (novelty) resembling food in scent or appearance
Some types of cosmetics
Endangered animal fur, skins, tusks, ivory etc. (With CITES certificate)
Firearms, ammunition and accessories
Knives and daggers (even for sport)
Martial art swords or weapons
Bamboo, wicker or cane items
Examples of prohibited import to Australia are:
Seeds, plants and dried floral arrangements
Original pine cones or any plant matter used for Christmas decorations or wreaths.
Raw untreated wood or bark
Food and meats
Endangered animal fur, skins, tusks or ivory (Without CITES certificate)
The Australian Government provides detailed guidance on you can/can't import to Australia as well as guidance on how items should be prepared.
For more details about prohibited items for overseas removals to Australia visit the official DAWR website.
Why Choose PSS International Removals - A Leading Company for Australia International Removals?
UK's leading specialist international removal company
Help thousands of people move overseas to Australia every year
Move manager to guide you through Australia removals.
Over 40 years of experience as international removalists
Independent family run moving company
Fully accredited to the highest standards for international moves
Achieved FIDI FAIM Top Performer Status
Long serving removal staff with knowledge and expertise
Members BAR Payment Guarantee Scheme
Where in Australia Do You Do International Removals to?
We do international removals from anywhere in the UK (including London, Wales, Scotland and Northern Ireland) to all destinations in Australia including:
Australian Capital Territory
New South Wales
Victoria
South Australia
PSS, a leading international removals company, possesses the expertise and experience to assist you in your international move to Australia. Despite numerous international removal companies catering to moves to Australia, PSS stands out by providing a dedicated team to guide you seamlessly through the process.
How to Get an Overseas Removal Quote?
You can use our online calculator to get a quick estimate for your international removal to Australia.
However, for a more accurate quote, we recommend you book an appointment for a Home Survey or Video Survey with one of our International Removal Consultants.
They will be able to calculate your volume and provide free expert advice on packing requirements, the removal process, customs and what you should and should not take.
Sending Artwork and Antiques to Australia:
If the antiques you are sending are valued at AUD $1000 or above, they will likely need an import declaration. Antiques over 100 years old might be imported free of duty if you can supply a Certificate of Antiquity that has been issued by a recognised association.
Do I Need Shipment Protection Cover or Maritime Removals Insurance to Australia?
As PSS are members of BAR your removal costs are covered by the BAR Advance Payment Guarantee Scheme. As a member of FIDI Global Alliance and having achieved FIDI FAIM top performer status, you can be assured that PSS and our partners in Australia have the highest standards of professionalism in international moves.
However, due to the nature of international removals, it is highly recommended that you take out a Maritime Insurance policy or Shipment Protection Cover. At PSS we offer and recommend Shipment Protection Cover which is very flexible and has a lot of advantages.
PSS International Shipment Protection Cover
Our policy is quick and easy to set up, simply complete our Shipment Protection valuation form with the items you would like to cover and their values.
Actual costs are calculated as a percentage of the value you wish to cover. These vary depending on whether it's self-packed or packed by professional overseas movers. For more information speak to one of our advisers.
What Happens on Moving Day?
Your Move Manager will advise you on what you'll need to do to prepare items for moving day, including which items need cleaning and disinfecting.
Please advise us beforehand if you decide to take additional items so we can ensure that they will fit on the container and also if necessary update your quote.
On moving day our professional and friendly international movers and packers will take care of everything for you. Typically for a full house overseas removal, they begin packing furniture on day one and your container will arrive for loading sometime on day two.
For part container loads we will take your packed belongings to our depot for loading onto the container.
How Are My Belongings Packed?
Our specially trained and experienced export packers will ensure all your belongings are speedily but carefully packed before being loaded into your container. 12,000 miles by sea is a long journey so higher standards and different techniques are needed than used by a standard domestic removal company.
For delicate items and antiques, we have even higher-grade materials including custom-made wooden crates if required.
Furniture Removals to Australia
For international furniture removals to Australia, items need to be wrapped and packed to a high standard to ensure they arrive at your new house in perfect condition, no matter whether it's sofas, tables, chairs or other furniture.
We use export standard packing materials and professionally trained packers who specialise in international removals to ensure your furniture arrives in perfect condition.
Although many are tempted to wrap their furniture, we highly recommend using our expert packing team for furniture removals to Australia, especially considering the distance between the UK and Australia.
Can I Self-Pack my Furniture Removal to Australia?
It is recommended to use professional international removalists who are specially trained and experienced in export wrapping and packing for overseas furniture removals to Australia.
However, we do have an option for furniture removals if you wish to pack your belongings yourself.
Can I Ship my Car, Motorbike or Other Vehicle?
We are able to help you ship vehicles overseas including cars, motorcycles, motorhomes and caravans to Australia. They can be shipped in the same container as your household goods or separately.
There are a number of factors you need to consider when importing cars into Australia, so we suggest you speak to one of our advisers or visit our Australia vehicle page for more information.
What Documentation is Required?
Your dedicated Move Manager will advise you on the required documents and help you with their completion. Example documents required are:
Fully completed Australian Customs form B534
Removal inventory (PSS will prepare this for you if we are packing)
Valuation form for Shipment Protection cover
Copy of your Passport and Visa
Purchase receipts (only applicable if you are importing any newly purchased goods)
Import approval (if you are importing a car)
Do I Need to Pay Customs Duties, GST or Other Taxes?
Returning Australian citizens and migrants with permanent resident visas who have been away for over 12 months do not have to pay Customs Duties and GST on Household Effects. You will need to check that you meet the criteria. There may, however, be other customs related charges and fees you need to pay.
Antiques are free of Customs Duty, but GST at 10% applies.
Customs regulations and duties are subject to change so we suggest you check that you have the most up to date information. A FIDI Guide to Australian Customs is available here.
If you don't meet the criteria for Household Effects or your goods are deemed commercial imports then Customs Duty and GST may apply.
Customs Clearance and Quarantine
Your personal effects and household goods will need to be cleared by Australian Customs before being allowed into the country.
Australian Customs inspection and custom fees, as well as any quarantine fees, will be charged and payable locally before your container can be released.
PSS International and our agents in Australia will be able to take care of the customs clearance process for you.
Your Move Manager will also be able to advise you on what you can and can't take in addition to how to prepare and clean items. This will help minimise any customs inspection and quarantine fees that you may be charged by Australia's Department of Agriculture and Water Resources (DAWR), Biosecurity.
Further information can be found in the Australia Customs Guide. 
Delivery of Your Items to Australia from the UK
PSS International Removals provide a full door-to-door international removal service to Australia from the UK which includes delivery of household items to your new home.
Delivery to all locations in Australia
Dedicated FIDI regulated international movers in Australia
Dedicated import clerk in Australia
Customs clearance
Up-to-date information on delivery & customs clearance process
Trained import delivery team
Unpacking of all furniture & removal of any packaging materials on the day of delivery
What if I Need Storage or Don't Yet Have a Delivery Address in Australia?
This is not a problem as all we will require is a contact address and contact details. The delivery address can be advised at a later date or when you arrive.
If required, we can also arrange storage of your household goods and personal effects in Australia whilst you arrange your new home. Once you're ready our local movers will be able to deliver your belongings.
Removals to the UK from Australia
Removals to the UK from Australia
No matter whether you're a British Expat returning home or an Australian migrating to the UK, we will be able to assist you with your move. Our partners and professional packing teams will take care of your move in Australia and we can handle customs and delivery of your belongings to anywhere in the UK or Ireland.