Find out how much it costs to send boxes to 
Dubai and 
the United Arab Emirates from the UK including the best way to ship your belongings.
Get a quote in 60 seconds
Our team of professional box shippers have many years of experience of shipping boxes to Dubai. It's our aim to provide an outstanding service at an unbeatable price.
For 40 years we have been sending boxes to the UAE from the UK whether it is a small shipment for an individual or a container load for a whole family. Sending boxes to Dubai is easy with PSS. You can send anything from 1 box via air freight to a whole house shipment in multiple containers that requires a sea freight service – the choice is yours.
We will ship boxes and baggage to Dubai and all major cities in the Emirates, so no matter where you are going, our box shipping service has you covered!
Shipping your boxes and luggage to Dubai is easy with PSS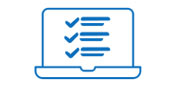 STEP 1
Get a quote online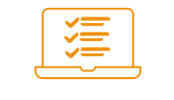 Choose the size and quantity of cartons required & get an online quote in 60 seconds.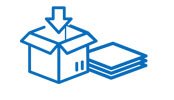 STEP 2
We deliver cartons and packing materials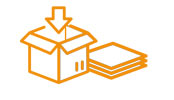 We deliver export-strength cartons & packing materials to your home.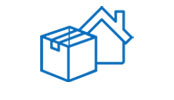 STEP 3
We collect packed boxes/bags from your home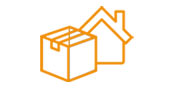 When you're ready, we collect your packed boxes or bags and any unused cartons.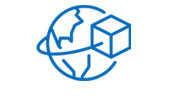 STEP 4
We ship and deliver to your new home, handling all customs clearance

Our door-to-door service takes care of everything for you.
Door to Door Shipping Boxes to Dubai and the United Arab Emirates
We like to make overseas shipping to Dubai as simple as possible, helping make your move to Dubai run smoothly. Therefore, when you put our reliable staff in charge of shipping boxes from the United Kingdom to Dubai, we take care of everything from door to door.
We provide packaging materials, cartons and can send your belongings in secure tea cartons to the Emirates, ensuring safe delivery. When you select PSS to ship boxes to Dubai, we will handle custom clearance agreements and we will personally deliver your removals to the required delivery address.
Why Choose PSS for Shipping Boxes from UK to Dubai?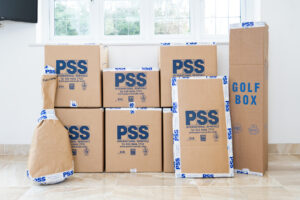 We're honoured to be members of the FIDI Global Alliance for shipping boxes to Dubai and accredited by the FAIM quality standard for sending a box overseas, so you can rest assured you're in good hands.
We thrive off providing a professional yet friendly service and always work hard to meet your needs. This is echoed in our reputation as the UK's first choice for shipping boxes to Dubai, and we would love to help you too!
We will always make taking care of your goods and the safe delivery of your shipment of boxes to Dubai our main priority.
Shipping costs to Dubai
The cost of moving boxes internationally solely depends on how much you send when using our box shipping to Dubai service. At PSS we offer an unmatched price. We're also backed by the BAR Advanced Payment Guarantee Scheme.
If you're considering shipping a box to the UAE, get your instant quote today or call us on 0800 988 3711. If you just want more information on sending a tea chest to Dubai from the UK you can read our Shipping Boxes to Dubai FAQs or refer to the shipping documentation.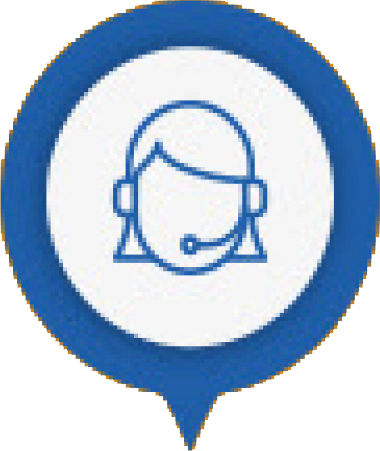 "Why choose PSS International in 2023?"
Free home survey
Family run business for over 40 years
We only handle Overseas Removals
Members of BAR Overseas Group
BAR Advance Payment Guarantee Scheme
FIDI Global Alliance (Worldwide Moving Association)
FAIM Accredited (Removal Quality Assurance Standard)
Shipping Boxes to Dubai Reviews
Box Shipping to Dubai cost calculator
Want to know how it will cost to send boxes to Dubai? Our free online Cost Calculator will help you estimate of the cost.
How to ship boxes to Dubai and the United Arab Emirates from the UK our FAQ Guide
What is the best way to send boxes to Dubai?
No matter whether you are taking one, a few or even multiple boxes to Dubai then our box shipping service is the best way for you to ship your boxes.
We provide boxes and packaging materials and deliver them to your address in the UK.
You then pack all your personal possessions or household items and call us when you are ready for them to be collected.
There are three shipping options for your boxes. The method you choose depends on costs and urgency.
Sea Freight: Your boxes are sent in a shared shipping container with other peoples boxes and belongings moving to Dubai. This is the cheapest, but the slowest method.
Air Freight: If you need your belongings to arrive sooner then air freight can be a good option.
Express Air Freight: If your shipment is needed very urgently then express air freight is the best option, however, this will be more expensive.
Your dedicated Move Manager will help you with all the required paperwork and answer any questions you have.
You can then take time to enjoy a stop-over on your journey home to Dubai whilst we take care of transporting your boxes.
Our partner company in Dubai will notify you when your ship arrives, take care of customs clearance and deliver your boxes at a time that's convenient to you.
They can also arrange storage for you if you are not yet ready to take delivery.
The whole process is very easy!
How long does it take to ship boxes from the UK to the United Arab Emirates?
Average shipping times to Dubai from the UK
| | | |
| --- | --- | --- |
| Method | Sea Freight | Air Freight |
| Shipping Time | 8-12 weeks | 7-14 days |
The table above gives you an estimate of how long it will take to ship your boxes to Dubai. Delivery times will vary depending on where in Dubai you are moving to.
Please note: These times are for arrival in your destination port, You will also need to allow additional time for customs clearance.
How much does it cost to ship boxes to Dubai from the UK?
The cost will depend on the volume of boxes you are shipping and whether you are using sea or air freight.
To get an initial price we recommend using our free online cost calculator available on this page. Our Move Managers will also be able to tailor your quote to meet your personal requirements.
But you can be assured that PSS is widely regarded as the cheapest and best company for shipping your items to Dubai. We are confident that we can give you a very good quote without compromising on service.
Please note that sea freight costs are based on volume whereas air freight rates are calculated by volumetric weight – a combination of weight and volume.
What is the Cheapest way to ship boxes to Dubai?
The cheapest way to send your items is by sea freight using our personal shipping service.
Your boxes are shipped in a container together with other customers belongings bound for Dubai so that everyone saves money.
As PSS are one of the leading UK shipping companies for Dubai, we can get the best sea freight rates and so are able to offer cheap prices to our customers.
We also offer faster options to fly your boxes. Although more expensive, this is still much cheaper than using courier companies or airline excess baggage.
Are there any additional charges e.g. customs fees?
Our quote is for a full door to door collection and delivery service to your address in Dubai.
There may, however, be additional customs charges e.g. customs duty, GST, inspection and quarantine fees.
These will need to be paid when your shipment arrives in Dubai.
You can check the latest customs requirements in our FIDI Customs Guide here.
What items can I send to Dubai?
Our box/baggage shipping service is suitable for sending all manner of household items and personal effects to Dubai.
This can include clothing, shoes, books, souvenirs, toys, small items of furniture
In fact, any of your personal possessions and goods can be boxed and shipped to Dubai as long as they meet customs requirements.
Our shipping company is used by thousands of migrants, families, expats, students and also Dubais returning home from the UK to ship all their boxes of goods.
Popular items that can be shipped via our box/baggage shipping service include:
Suitcases and luggage
Guitars (use a hard case)
TVs
Computers & monitors
Golf clubs and bags
Skis
Surfboards
Snowboards
Other sports gear and equipment
Tool boxes
Pictures/mirrors
Vinyl Records / LPs
For larger items and furniture you will likely need to use our removals to Dubai service.
Are there any prohibited or restricted items for shipping to Dubai?
There are some items you are not allowed to ship to Dubai due to local and international regulations. These are outside the control of PSS so you need to make yourself aware before you pack your belongings.
Please check our FIDI Customs Guide for items that you should not send to Dubai or items that are restricted for import.
Shipping these can cause delays and additional costs.
In addition, if you are sending your luggage and belongings by air, you need to comply by the IATA Dangerous Goods regulations. Failure to comply can lead to your shipment being rejected by the airline. For more details please check our guide Air Freight Prohibited Items.
Examples of prohibited items when sending luggage via air freight include:
Fireworks, ammunition, firearms or explosives
Cylinders of compressed air, oxygen or liquid petroleum gas (LPG)
Any type of aerosol can (e.g. deodorant, shaving cream, hair spray, paint etc
Camping stoves, cigarette/pipe lighters or cigarette lighter refills
Cosmetics (e.g. nail polish, colognes, perfumes, nail polish remover)
Paint, fuel or paint thinners
Matches
Dry Ice, specimens or samples
Detergents, bleaches, drain or oven cleaners
Fibreglass repair kits, adhesives and puncture repair kits
Medicines of any type
Any type of chemical, pesticides, herbicides etc
Camping equipment (e.g. gas stoves, gas cylinders)
Diving equipment (e.g. air tanks)
Batteries of any type
Machinery with internal combustion engines such as chainsaws, lawnmowers or garden trimmers
Printer ink cartridges of any type
Food of any type
NB: The above is not intended as a comprehensive list, but as examples of the kind of items that are prohibited/restricted. If you are at all unsure please check with your Move Manager.
How to send your boxes via Air Freight or by our Express Service
The fastest way to send your boxes to Dubai is by air freight or our express courier service.
This is more expensive than our sea freight service, but still much cheaper than airline excess baggage rates.
Air freight prices are calculated by volumetric weight – a combination of volume and weight in kilograms.
Many customers choose to send the bulk of their goods by sea and then ask us to fly the possessions they need more urgently.
This cost effective baggage service is the perfect alternative to paying expensive airline excess baggage fees.
We offer two options to fly your boxes to Dubai – Standard Air Freight and Express Air Freight which is a fastrack courier service.
What size and type of box do you need for shipping to Dubai?
We provide a variety of different cartons, including small and large boxes, as part of your quote. All our cartons are of high quality and designed specifically for international box shipping.
Economy Carton
Size: 46 x 46 x 46cm
Description: Standard size box that is suitable for most items.
Tea Carton (Tea Chest)
Size: 46 x 46 x 51cm
Description: Large box that is suitable for bigger and bulkier items such as clothes and bedding. This is about the size and volume of traditional tea chests.
Book Carton
Size: 46 x 46 x 31cm
Description: Smaller box that is suitable for books, paperwork and heavier items.
Bike Carton
Size: 148 x 22 x 96cm
Description: Specialist box specifically designed for transporting cycles/bicycles.
Custom Packages
You can also enter the dimensions and weight of customs packages on our cost calculator to get a price estimate.
How do I pack my boxes and what packaging materials should I use?
In addition to providing you with cardboard boxes and cartons, we also supply the packaging materials you need for shipping to Dubai.
As standard this includes bubble wrap and tape.
We can also provide blanket wrap for additional items or we can supply a custom built wood case at an additional cost.
All items should be well wrapped with plenty of padding and the boxes secured with packing tape.
Can I use my own boxes or bags?
Whilst in theory you can use your own boxes or bags to send your personal effects, we highly recommend you use the export-strength boxes and cartons we provide as they are purposely designed for international shipping.
Our cartons are double-walled for extra strength and durability to give your items greater protection on their journey. Cheap boxes are more likely to squash or split.
This is why we provide a variety of different box and carton sizes for you to choose from.
For items such as TVs and computers, it is recommended, if possible, to use their original packaging.
How heavy a box can I send to Dubai?
Generally, for health and safety reasons, boxes should not weigh not more than 25kg for sea freight or air freight.
There may be some exception such as for bike cartons or heavy tool boxes.
Do you have bike cartons / boxes for shipping bicycles to Dubai?
Yes! Whilst you can buy a specialist bike box, we can provide you with a strong cardboard bike carton for shipping your bicycle to Dubai.
You will need to dismantle some parts of your cycle such as pedals and ensure it is thoroughly cleaned for Dubai customs, but taking your bike with you is very easy.
How to ship toolboxes to Dubai?
Our service is perfect for sending your work tools and toolboxes to Dubai. You will need to ensure they are thoroughly cleaned before transportation and well wrapped to protect them.
If you need your tools quickly, we recommend you use our air freight service. Otherwise, your tool box can be sent via sea freight.
Please speak to your Move Manager if your toolbox is very heavy – we have a special service for overweight items.
Please note: Some items such as batteries and gas canisters can be restricted or prohibited. Call us for more details.
Do I self-pack or do you provide a professional packing service?
For this box shipping service customers usually pack by themselves (owner packed).
However, we do also have a professional packing service which is especially useful if you have a large number of boxes, delicate items or are moving to Dubai with the full contents of your house.
Can I post or mail boxes to Dubai from the United Kingdom?
Posting boxes, parcels and packages to Dubai via Royal Mail or other postal services/parcel companies, is only viable if they are under 2kg. Normal courier services are prohibitively expensive if you have large boxes to send.
This is why box shipping services offered by companies such as PSS offer both the fastest and most economical way to ship your belongings.
Do I need marine insurance or shipment protection cover for my belongings?
At PSS we do our very best to take great care of your belongings, so whilst we are confident that your goods are in safe hands, unfortunately, accidents do happen that are beyond our control.
So, in the same way, you have car insurance, travel insurance and home contents insurance to protect you as well as your belongings in the unlikely event that you should need to claim, we recommend for peace of mind, that you take out shipment protection cover.
We offer a flexible and independent shipment protection cover through Basil Fry & Company, the UK's leading insurance broker for international removals and shipping.
The most popular comprehensive cover (Standard Liability including damage) is calculated at 5% of the total value you declare.
Your Move Manager will be able to give you more details.