International Shipping
International Shipping From the UK
Get a quote for international shipping from the UK, including prices to ship furniture, boxes, bags and more.
If you need to ship personal effects or household goods overseas, you have come to the right place.
Whether you are a UK migrant shipping your entire house contents, or an expat returning home with a few suitcases, PSS International Removals will handle the entire process for you.
We have been shipping people's belongings overseas from the UK for over 40 years, and after all this time of organising and performing global shipments, our priorities have never wavered; to provide customers with exceptional service and cheap shipping costs from the UK to destinations worldwide.
We have designed our overseas shipping service to make your transition to life abroad a simple one. It doesn't matter if you are shipping a few boxes or a whole household and a car, we fully organise your shipment, including customs clearance and help with documents.
International shipping is easy with PSS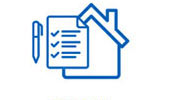 STEP 1
Home Survey or Quote

Get an online quote in 60 seconds or book a FREE home survey.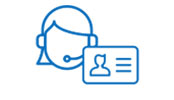 STEP 2
Help and Advice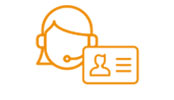 Your dedicated Account Manager can help answer your questions and tailor your shipping requirements.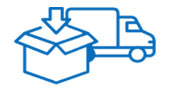 STEP 3
Quick and easy collection and shipping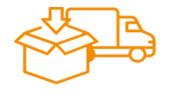 Whether you are shipping boxes or furniture, choose either our self-packing or  professional packing service.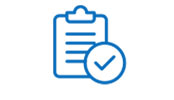 STEP 4
Customs clearance & delivery to your new home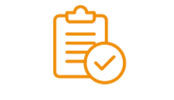 On arrival our agents will take care of customs clearance and deliver to your door.
Helping people ship their belongings across the world including to: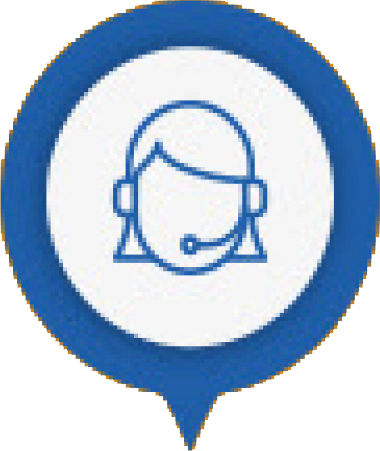 International Shipping from the UK
From the moment you alert us of your interest, we allocate you a move coordinator to arrange your shipping from pre-home survey through to unloading of your boxes. Our reputation as the UK's foremost personal shipping provider means we know what it takes to move the belongings of families, expats, travellers and students as part of a smooth and stress-free process.
We serve just about every country and region, so rest assured your belongings will arrive safely wherever you are heading!
Some of the most popular countries for our international shipping service include: Australia, New Zealand, USA, Canada, UAE, Hong Kong, Singapore, South Africa, Europe and much more.
What does our international shipping service include?
Door to door shipping service
Choice of sea or air freight
Shared (Groupage) or full load (FCL) container service
Free home/video survey for larger moves
Help with documentation
Export quality packing materials
Choice of self-pack or professional packing service
Customs clearance
Storage in UK or overseas if required
Advice on customs requirements
Use of recognised accredited shipping lines
Frequent sailing schedule and delivery to all destinations
Tailor-made shipment protection policies
Storage in UK or overseas if required
Low prices without compromising on service
"Why choose PSS International Removals in 2023?"
Free home survey
Family run business for over 40 years
We only handle Overseas Removals
Members of BAR Overseas Group
BAR Advance Payment Guarantee Scheme
FIDI Global Alliance (Worldwide Moving Association)
FAIM Accredited (Removal Quality Assurance Standard)
International Shipping Reviews
International Shipping Cost Calculator
Want to know how it will cost to ship your possessions? Our free online International ShippingCost Calculator will help you calculate the volume of personal effects and household goods you want to ship and provide you with an estimate of the cost.
What type of international Shipping service do I need?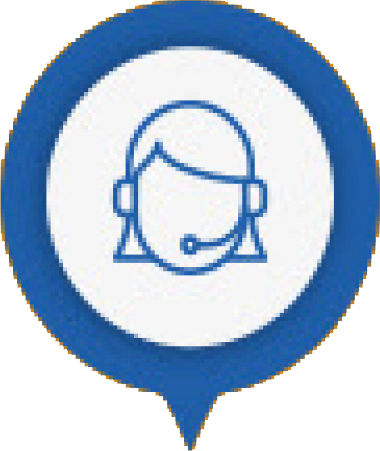 Complete Guide to International Shipping from the UK
Below are answers to the most Frequently Asked Questions about overseas shipping. There is a lot to consider which is why we allocate you a Move Manager to guide you through the whole shipping process.
Before You Move
How do international removals work?
As you have probably guessed there is a lot more to moving internationally than moving within the UK. But don't worry – we assign every customer a dedicated Move Manager to take care of every step of your removal so you can sit back and relax.
International house moves are very different to domestic moves within the UK as there are far more things to consider and organise, this is where an international removal and shipping specialist can take the pressure off you.
The differences range from planning your moving date as well as your shipping date to coincide with your arrival in the country you are moving to. In addition, it is essential that the removal company has specialist experience in international removals and shipping, the importance of this can again range from ensuring that your furniture is professionally export packed using the correct export strength materials, your goods are labelled and inventoried correctly for customs at your final destination, also to ensure that trusted reputable shipping lines are used as well as having the peace of mind, knowing that your shipping documentation is being professionally handled by experienced personnel.
Removals and container shipping to overseas destinations
Moving globally is no problem for PSS! We help many thousands of people move to overseas destinations such as Australia, New Zealand, Canada and the USA. For large international moves, we arrange for a 20ft or 40ft shipping container to be delivered to your home, where our expert international removalist team will ensure your furniture and other valuables are carefully wrapped and packed for the voyage.
We will talk you through all the shipping documentation and handle customs clearance for you before delivering your household goods to your door.
Box and baggage shipping for smaller moves
If you are moving abroad with just boxes and suitcases with no furniture then our specialist box and baggage shipping service is ideal for anything from 1 to 20 cartons/suitcases or bags.
There are two types of baggage services – Sea Freight and Air Freight / Express.
Sea freight is traditionally the more affordable option, but it is also the slowest service, ranging from 2 to 12 weeks, depending on the destination. The sea freight service is common with students, back packers and expats who are planning a move to Australia, New Zealand & South Africa.
Airfreight/Express is quicker, although you may pay more, depending on the quantity of cartons/suitcases you are sending and the destination. The transit time can range from same day to 14 days. This service is popular with our British clients who are leaving the UK, and individuals who are moving overseas on a 2-year working visa/permit.
To find out whether Air Freight, Air Express or Sea Freight would be best for your move, contact our team for expert advice.
If you are looking to send slightly smaller consignments of between 1 and 20 cartons/suitcases or bags then you may require Excess Baggage Shipping or Air Freight Service click here.
Moving overseas with your car or other vehicle
If you are taking a vehicle with you when you move abroad, we can help. At PSS we have the experience and expertise to move your vehicle with the minimum of fuss and at a price that's affordable. We offer a service that allows you to combine your household removal and your car inside a single container, rather than transporting the two separately.
We also offer car-only shipping services, along with a roll-on-roll-off option. Further details about these services can be found on our Car Shipping page.
How Much Do International Removals Cost?
How Long Do International Removals Take?
International removals can take anything from 1 week to 12 weeks depending on a number of factors including your destination and shipping method.
If you are using a full shipping container or dedicated load for road transport then your removal will be quicker.
However, for smaller removals overseas, where you are sharing a shipping container or lorry, a longer time will be needed to allow for the load to be consolidated.
For international house moves you also need to allow time for customs clearance at your destination and this can vary depending on the country and region.
Why Choose PSS International Removals - A Leading Overseas Removalist?
At PSS we are a dedicated family run business who really take pride in caring for our customers and providing the best possible international removal service in the UK.
We are not only members of the FIDI Global Alliance and accredited to the FAIM standard, but were also recently awarded FIDI's 'Top Performer' status due to the exceptionally high standards we operate to.
We are also members of the British Association of Removers (BAR) Overseas Group which is not only recognised by Trading Standards, but our customers are protected by the BAR Advanced Payment Guarantee Scheme.
Other associations we are members of and recognised by include the International Association of Movers, the Movers Traders Club, the European Movers Partnership (Euromovers) and Demeco International.
In short, when you choose PSS, you'll be moving with one of the world's most highly regarded international removal companies.
UK's leading specialist international removal company
Help thousands of people move to overseas every year
Over 40 years of experience as international removalists
Independent family run moving company
Fully accredited to the highest standards for international moves
Achieved FIDI FAIM Top Performer Status
Long serving removal staff with knowledge and expertise
Member of the BAR Advanced Payment Guarantee Scheme
As members of MTC (Movers Traders Club) and Euromovers we are able to negotiate very favourable rates for our customers.
How to Get an Overseas Removal Quote?
You can use our online calculator to get a quick estimate.
However, for a more accurate quote, we recommend you book an appointment for a Home Survey or Video Survey with one of our International Removal Consultants.
Not only will they be able to calculate your volume, but they will also provide free expert advice on packing requirements, the shipping process, customs and what you should and should not take.
Moving and Shipping Overseas
Do I Need Shipment Protection Cover or Marine Removals Insurance for my move?
For international removals and shipping it is highly recommended that you have an overseas removals insurance or shipment protection cover.
Whilst our expert packers ensure your belongings and furniture are professionally export wrapped and packed, and we use accredited shipping lines, it is wise to take out additional protection as a precaution.
Due to our exceptionally low claims rate, we can offer you very good value Shipment Protection Cover through Basil Fry and Company – the UK's leading insurance company for international movers and shipping.
Your Move Manager can discuss the options for protecting your belongings with you. Shipment protection cover costs around 3% to 5% of the value of the goods you declare depending on which country you are moving to.
What Happens on Moving Day?
Your Move Manager will advise you on what you'll need to do to prepare items for moving day, including which items need cleaning and disinfecting.
Please advise us beforehand if you decide to take additional items so we can ensure that they will fit on the container and also if necessary update your quote.
On moving day our professional and friendly international movers and packers will take care of everything for you. Typically for a full house overseas removal, they begin packing furniture on day one and your shipping container will arrive for loading sometime on day two.
For part container loads we will take your packed belongings to our depot for loading onto the container.
How Are My Belongings Packed?
Our specially trained and experienced export packers will ensure all your belongings are speedily but carefully packed before being loaded into your shipping container. Thousands of miles by sea and road is a long journey so higher standards and different techniques are needed than used by a standard domestic removal company.
For delicate items and antiques, we have even higher grade materials including custom made wooden crates if required.
Shipping Furniture Overseas
If you are moving furniture overseas you will want to ensure it is properly taken care of. Shipping furniture abroad requires much more care than when moving house domestically. Our professional movers and packers are fully trained and very experienced in packing furniture and other valuables for international moves.
Items of furniture are export wrapped and high quality cartons are used for safely packing smaller items. We also offer custom wooden crates for antiques and other delicate valuables.
Can I Self-Pack my Furniture Removal?
It is recommended to use professional international removalists who are specially trained and experienced in export wrapping and packing for overseas furniture removals.
People often underestimate how much time and work is required to pack and make an inventory of their items – especially when you have a lot of tasks to do when moving abroad.
Our packing crews undertake international moves every day and you'll be amazed at how fast, thorough and efficient they are!
However, we do have an option available if you want to pack your belongings yourself.
Can I Ship my Car, Motorbike or Other Vehicle?
We are able to help you ship vehicles overseas including cars, motorcycles, motorhomes and caravans. They can be shipped in the same container as your household goods or separately.
There are a number of factors, including various rules and restrictions, you need to consider when importing cars into another country, so we suggest you speak to one of our advisers or visit our vehicle shipping page for more information.
What Documentation is Required?
Your dedicated Move Manager will advise you on the required shipping documents and help you with their completion. Example documents required are:
Fully completed customs form
Removal inventory (PSS will prepare this for you if we are packing)
Valuation form for Shipment Protection cover
Copy of your Passport and Visa
Purchase receipts (only applicable if you are importing any newly purchased goods)
Import approval (if you are importing a car)
Arriving at your destination
What Can't You Take? Restricted and Prohibited Items
Most countries have a list of restricted or prohibited items that you cannot take with you when entering or relocating. It is important therefore that you make sure you check the listings for prohibited or restricted items and take action accordingly.
Many are items you might expect but some countries have more unusual restrictions.
Please see our FIDI Customs Information Guides for more details.
You may also wish to check the local government website for the latest information on importing goods.
Examples of restricted imports that require pre-approval are:
Antibiotics, medicines & therapeutic drugs
Erasers (novelty) resembling food in scent or appearance
Some types of cosmetics
Endangered animal fur, skins, tusks, ivory etc. (With CITES certificate)
Firearms, ammunition and accessories
Knives and daggers (even for sport)
Martial art swords or weapons
Bamboo, wicker or cane items
Examples of prohibited import are:
Seeds, plants and dried floral arrangements
Original pine cones or any plant matter used for Christmas decorations or wreaths.
Raw untreated wood or bark
Food and meats
Endangered animal fur, skins, tusks or ivory (Without CITES certificate)
Air Freight Prohibited and Restricted Items
In addition, if you shipping your luggage, boxes and other belongings by air, you need to comply by the IATA Dangerous Goods Regulations. Failure to comply can lead to your shipment being rejected by the airline. For more details please check our guide Air Freight Prohibited Items.
Prohibited items when sending luggage via air freight include:
Fireworks, ammunition, firearms or explosives
Cylinders of compressed air, oxygen or liquid petroleum gas (LPG)
Any type of aerosol can (e.g. deodorant, shaving cream, hair spray, paint etc
Camping stoves, cigarette/pipe lighters or cigarette lighter refills
Cosmetics (e.g. nail polish, colognes, perfumes, nail polish remover)
Paint, fuel or paint thinners
Matches
Dry Ice, specimens or samples
Detergents, bleaches, drain or oven cleaners
Fibreglass repair kits, adhesives and puncture repair kits
Medicines of any type
Any type of chemical, pesticides, herbicides etc
Camping equipment (e.g. gas stoves, gas cylinders)
Diving equipment (e.g. air tanks)
Batteries of any type
Machinery with internal combustion engines such as chainsaws, lawnmowers or garden trimmers
Printer ink cartridges of any type
Food of any type
NB: The above is not intended as a comprehensive list, but as examples of the kind of items that are prohibited/restricted. If you are at all unsure please check with your Move Manager.
Do I Need to Pay Customs Duties, GST or Other Taxes?
Customs and quarantine requirements vary considerably when you move abroad, depending on the country that you are moving to. Australia and New Zealand can be very strict, whereas the situation in Europe is subject to change. However, no matter where you are moving internationally, our specialist international removal consultants and overseas removalists will be able to guide you through the process.
For most countries, you are not subject to duties or taxes on household removal goods and personal effects if you are a returning national who has been away for over 12 months or you are a migrant moving to the country with permanent residency visa.
Check out our customs information guides for more information on the country you are moving too.
Customs Clearance and Quarantine
Your personal effects and household goods will need to be cleared by the local customs office before being allowed into the country.
Customs inspection and custom fees, as well as any quarantine fees, vary considerably depending on the country and shipment. They are therefore charged and payable locally to the authorities before your container can be released.
PSS International and our agents in your destination country will be able to take care of the customs clearance process for you.
Your Move Manager will also be able to advise you on what you can and can't take in addition to how to prepare and clean items for shipping. This will
help minimise any customs inspection and quarantine fees that you may be charged.
Delivery of Your Items in Your Destination Country
PSS International provide a full door to door international removal service which includes delivery of items to your new home.
Delivery to your new home address – not just to port.
Dedicated FIDI regulated international movers in your destination country
Dedicated import clerk with local experience
Customs clearance
Up to date information on delivery & customs clearance process
Trained import delivery team
Unpacking of all furniture & removal of any packaging materials on the day of delivery
What if I Need Storage or Don't Yet Have a Delivery Address at my Destination?
If your new house is not quite ready, you can take advantage of our international storage services. We have storage facilities both in the UK and at destinations worldwide. We can therefore take care of your belongings until you are ready to take delivery.
if you don't have a delivery address yet, this is not a problem either, as all we will require is a contact address and contact details. The delivery address can be advised at a later date or when you arrive.
If required, we can also arrange storage of your household goods and personal effects in your destination country whilst you arrange your new home. Once you're ready our local team of movers will be able to deliver your belongings.
More International Removals & Shipping Services