Get a quote for sending your luggage, suitcases and other baggage to Switzerland from the UK.
Get a quote in 60 seconds
If you are moving or travelling to Switzerland then you will no doubt be looking for a cost effective way to ship your extra bags, boxes and other personal effects. You can save yourself a lot of trouble and avoid paying expensive excess baggage fees by using our baggage shipping service to Switzerland.
PSS has been the UK's first choice for sending excess baggage to Switzerland for over 40 years, thanks to our ability to provide swift and economical luggage shipping solutions to clients worldwide.
There are three transit methods available for moving excess baggage and luggage from the UK to Switzerland, each with its own advantages:
Road / Sea Freight is the slowest of the two transport methods, although it provides a reliable and cheap excess baggage to Switzerland service.
Standard Air Freight is the advised transit mode if you require your luggage promptly. It is more expensive to send excess baggage via air freight; however, your goods will reach you within a matter of days.
Express Air Freight is our premium service if you need your belongings to arrive in the fastest time possible.
Due to our many years in the industry, we are well acquainted with sending baggage to Switzerland in all load sizes, meaning we are qualified to recommend the method of transport best suited to your requirements.
Our standing as a leading baggage shipping company is reinforced by our accreditations from FAIM Quality Standard and the FIDI Global Alliance. What's more, clients can have full confidence and reassurance when employing us to ship excess baggage to Switzerland from the UK, due to our backing from the British Association of Removers and the BAR Advanced Payment Guarantee Scheme.
For a fast excess baggage quote, please fill in the enquiry form below. Alternatively, you can reach us on 0800 998 3711 and we will be happy to assist.
Door to Door luggage shipping service to Switzerland
We like to make overseas baggage shipping to Switzerland as simple as possible, helping make your move to Switzerland run smoothly. Therefore, when you put our reliable staff in charge of shipping your bags or boxes from the United Kingdom to Switzerland, we take care of everything from door to door.
We provide packaging materials, cartons and can send your belongings in secure tea cartons to Switzerland, ensuring safe delivery. When you select PSS to ship boxes and suitcases to Switzerland, we will handle custom clearance agreements and we will personally deliver your removals to the required delivery address.
Should I send my items in bags/suitcases or do you provide boxes?
You are free to choose whether to send your belongings in your own suitcases or bags, but we highly recommend you pack your items in the specially designed shipping boxes we provide.
This has a number of advantages ? they are double-walled for extra strength and durability when being transported to Switzerland. They are also less likely to be damaged and take up less space and are less heavy than your own luggage which can make your quote cheaper.
Not only that, we provide them and other packing materials for free!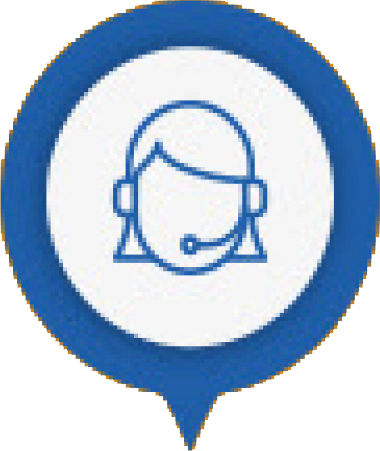 Shipping your luggage and excess baggage to Switzerland is easy with PSS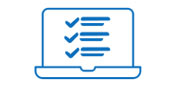 STEP 1
Get a quote online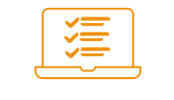 Choose the size and quantity of cartons required & get an online quote in 60 seconds.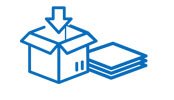 STEP 2
We deliver cartons and packing materials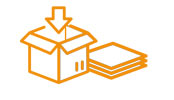 We deliver export-strength cartons & packing materials to your home.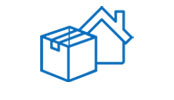 STEP 3
We collect packed boxes/bags from your home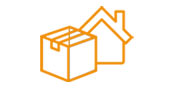 When you're ready, we collect your packed boxes or bags and any unused cartons.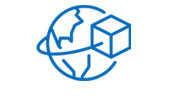 STEP 4
We ship and deliver to your new home, handling all customs clearance

Our door-to-door service takes care of everything for you.
"Why choose PSS International in 2023?"
Free home survey
Family run business for over 40 years
We only handle Overseas Removals
Members of BAR Overseas Group
BAR Advance Payment Guarantee Scheme
FIDI Global Alliance (Worldwide Moving Association)
FAIM Accredited (Removal Quality Assurance Standard)
Baggage Shipping To Switzerland Reviews
Baggage shipping to Switzerland cost calculator
Want to know how it will cost to send boxes to Switzerland? Our free online Cost Calculator will help you estimate of the cost.
How to ship luggage, excess baggage and boxes to Switzerland from the UK? Our FAQ Guide
What is the best way to send luggage to Switzerland?
The best way to ship your suitcases to Switzerland is via a Personal Shipping Service like that provided by PSS.
With the help of our experienced team, shipping your luggage to Switzerland is a straightforward process.
It all starts with a quote. We assess your consignment and determine what items you would like to ship. We recommend our cartons/boxes but you can use your own bags and suitcases.
After this, you choose which luggage shipping method will work best for you, your time-scale and your budget; air freight or sea freight. Air freight shipping will get your baggage there faster, but at a bigger price. Sea freight is the cheaper bag shipping method, but it will take much longer to arrive.
There are three shipping options for your luggage. The method you choose depends on costs and urgency.
Road / Sea Freight (14-28 days): your possessions are sent in a shared lorry or shipping container with other peoples boxes and belongings moving to Switzerland. This is the cheapest, but the slowest method.
Standard Air Freight (4-10 days): If you need your luggage to arrive sooner then air freight can be a good option.
Express Air Freight (2-6 days): If your shipment is needed very urgently then express air freight is the best option, however, this will be more expensive.
Thanks to over three decades in the industry, we know how to ship baggage to Switzerland from the UK with ease. This means we can handle everything from packing, handling customs, shipping and delivering, all on a door-to-door basis. Our experts will instruct you on what customs forms and documentation needs to be completed when sending luggage to Switzerland and we will handle the rest upon arrival.
The whole process is very easy!
How is your luggage shipping service different to airline excess baggage services?
Airlines charge very high excess baggage fees when you go over your baggage allowance for your luggage.
Our baggage service has a number of advantages:
Firstly it is a lot cheaper than sending as excess baggage or unaccompanied luggage. We also offer different options – the cheapest is to send your luggage by sea freight. We also offer express air freight which is still cheaper than airline unaccompanied baggage services.
Also, you can send more volume and weight of personal belongings for less. With PSS your boxes or bags can weigh up to 25kg where excess baggage is often limited to just 23kg.
We offer volume discounts where the more you send, the less per kg / cubic foot you pay.
We also provide export quality boxes and packing materials to keep your belongings safe.
Some items that can't be sent by air can be shipped by sea.
Best of all it's a door to door service – we pick up from your door in the UK and deliver to your address in Switzerland!
How much does it cost to ship luggage to Switzerland from the UK?
Baggage shipping to Switzerland doesn't have to break the bank. Sending bags with PSS means you get a quality shipping service at an affordable price. How high your luggage shipping rates are will depend on a couple of variables.
The cost will depend on the volume of boxes/bags you are shipping and whether you are using sea or air freight.
To get an initial price we recommend using our free online cost calculator available on this page. Our Move Managers will also be able to tailor your quote to meet your personal requirements.
But you can be assured that PSS is widely regarded as the cheapest and best company for shipping your items to Switzerland. We are confident that we can give you a very good quote without compromising on service.
Please note that sea freight costs are based on volume whereas air freight rates are calculated by volumetric weight – a combination of weight and volume.
What is the cheapest way to ship luggage to Switzerland?
The cheapest way to send your items is by sea freight using our personal shipping service.
We transport your possessions in a shared shipping container together with other customers belongings bound for Switzerland so that everyone saves money. This is known as a ?groupage service? and is much cheaper than excess baggage and courier services.
As PSS are one of the leading UK shipping companies for Switzerland, we can get the best sea freight rates due to the high volumes we ship and so are able to offer cheap prices to our customers.
However, if you need your suitcases and other luggage to arrive sooner, then our air freight options are a cost effective alternative to expensive airline excess baggage fees.
Are there any additional charges e.g. customs fees?
Our quote is for a full door to door collection and delivery service to your address in Switzerland.
There may, however, be additional customs charges e.g. customs duty, GST, inspection and quarantine fees.
These will need to be paid when your shipment arrives in Switzerland.
NB: Customs Duty and GST are not usually charged for returning citizens and migrants with permanent resident visas who have been away for over 12 months.
Check out our Customs Information page for more details on customs charges and what you can/can't take to Switzerland.
How long does it take to ship baggage from the UK to Switzerland?
Average shipping times to Switzerland from the UK
| | | | |
| --- | --- | --- | --- |
| Method | Sea / Road Freight | Standard Air Freight | Express Air Freight |
| Shipping Time | 14-28 days | 4-10 days | 2-6 days |
The table above gives you an estimate of how long it will take to ship your luggage and boxes to Switzerland. Delivery times will vary depending on where in Switzerland you are moving to.
How to send your excess baggage and luggage via Air Freight or by our Express Service?
The fastest way to send your boxes to Switzerland is to fly them by air freight or our express courier service.
This is more expensive than our sea freight service, but still much cheaper than airline excess baggage rates.
Air freight prices are calculated by volumetric weight – a combination of volume and weight in kilograms.
Many customers choose to send the bulk of their goods by sea and then ask us to fly the possessions they need more urgently.
We offer two options to fly your luggage to Switzerland – Standard Air Freight and Express Air Freight which is a fast track courier service.
What size suitcases and bags can you send to Switzerland?
You can ship any size of suitcase or bag to Switzerland but it should weigh less than 25kg for health and safety reasons.
Also, luggage that is overfilled and too heavy is more liable to split.
When calculating the size of your suitcases you may need to convert their volume in litres to cubic feet which is the measure used by international shipping companies.
1 litre is about 0.035 cubic feet ? but you will need to allow extra if the size in litres is for the internal capacity rather than the size of the suitcase. The table below is a rough guide:
| | | |
| --- | --- | --- |
| Luggage Size | Litres | Cubic Feet |
| Small (S) | 20 – 49 | 1 ? 1.7 |
| Medium (M) | 50 – 69 | 1.7 ? 2.5 |
| Large (L) | 70 – 89 | 2.5 ? 3.2 |
| Extra Large (XL) | 90 – 120 | 3.2 ? 4.2 |
| Extra Extra Large (XXL) | 120+ | 4.2+ |
What size of boxes do you provide for shipping to Switzerland?
If possible we recommend sending your personal possessions in boxes rather than bags or suitcases.
We provide a variety of different cartons, including small and large boxes, as part of your quote. All our cartons are of high quality and designed specifically for international box shipping.
Economy Carton
Size: 46 x 46 x 46cm
Description: Standard size box that is suitable for most items.
Tea Carton (Tea Chest)
Size: 46 x 46 x 51cm
Description: Large box that is suitable for bigger and bulkier items such as clothes and bedding. This is about the size and volume of the traditional tea chest.
Book Carton
Size: 46 x 46 x 31cm
Description: Smaller box that is suitable for books, paperwork and heavier items.
Bike Carton
Size: 148 x 22 x 96cm
Description: Specialist box specifically designed for transporting cycles/bicycles.
Custom Packages
You can also enter the dimensions and weight of customs packages on our cost calculator to get a price estimate.
Can I send oversized luggage to Switzerland?
If you have an oversized suitcase that is very large or weighs over 25kg, we can help you ship it to Switzerland using our oversized baggage service. Please speak to our team for more details.
For large items such as furniture which require more than one person to lift, we provide an international removal service.
What items can I send to Switzerland?
Our box/baggage shipping service is suitable for sending all manner of household items and personal effects to Switzerland.
This can include clothing, shoes, books, souvenirs, toys, small items of furniture
In fact, any of your personal possessions and goods can be boxed and shipped to Switzerland as long as they meet customs requirements.
Our shipping company is used by thousands of migrants, families, expats, students and also Switzerlandns returning home from the UK to ship all their boxes of goods.
Popular items that can be shipped via our box/baggage shipping service include:
Suitcases and luggage
Guitars (use a hard case)
TVs
Computers & monitors
Golf clubs and bags
Skis and ski bags
Surfboards
Snowboards
Other sports gear and equipment
Tool boxes / tool bags
Pictures/mirrors
Vinyl Records / LPs
For larger items and furniture you will likely need to use our removals to Switzerland service.
What can't I ship to Switzerland?
Although PSS like to be a lenient and inclusive excess baggage company, there are of course some prohibited items when shipping baggage to Switzerland.
For more comprehensive information on what you can and cannot ship to Switzerland we recommend you check our Fidi customs guide.
If you are shipping by air then please check prohibitied and restricted items list for unaccompanied air freight.
Can I post or mail luggage to Switzerland from the United Kingdom?
Sending bags and suitcases to Switzerland via post or Royal Mail is not a viable as they are too heavy. Normal courier services are prohibitively expensive if you have large suitcases to send.
This is why luggage shipping services offered by companies such as PSS offer both the fastest and most economical way to ship your excess baggage.
Do I need shipping insurance or shipment protection cover for my belongings?
At PSS we do our very best to take great care of your belongings, so whilst we are confident that your goods are in safe hands, unfortunately, accidents do happen that are beyond our control.
So, in the same way, you have car insurance, travel insurance and home contents insurance to protect you as well as your belongings in the unlikely event that you should need to claim, we recommend for peace of mind, that you take out shipment protection cover.
We offer a flexible and independent shipment protection cover through Basil Fry & Company, the UK's leading insurance broker for international removals and shipping.
The most popular comprehensive cover (Standard Liability including damage) is calculated at 5% of the total value you declare.
For more details ask you Move Manager at the time of booking.
Your Move Manager will be able to give you more details.