International Removals
International Removals to Bloemfontein
Get a quote for international removals to Bloemfontein from the UK using our online cost calculator. Our FAQ section includes information about estimated removal costs and times.
PSS International Removals specialises in providing comprehensive and hassle-free relocation services from the UK to Bloemfontein. With our extensive experience in delivering exceptional removal solutions, we take pride in our dedication to offering a seamless, stress-free, and personalised moving experience for you and your family.
Moving to a new country can be overwhelming, so we provide a dedicated move manager. Your move manager will be your primary point of contact throughout the process, guiding you every step of the way. Working closely with your expert move manager, we will meticulously plan and execute your relocation to Bloemfontein, tailoring it to your unique requirements and preferences.
Begin your exciting journey to your new home in South Africa by requesting a quote today. Rest assured that you are entrusting your relocation to a committed and experienced team that is fully devoted to ensuring the success of your move.
Overseas removals to Bloemfontein are easy with PSS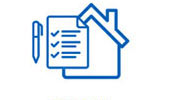 STEP 1
Home Survey or Quote

Get an online quote in 60 seconds or book a FREE home survey.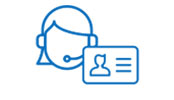 STEP 2
Help and Advice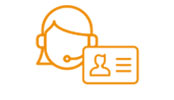 Your dedicated Account Manager can help answer your questions and tailor your removal requirements.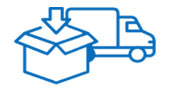 STEP 3
Your belongings packed and shipped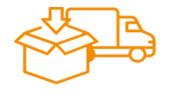 Our specialist export-packing team will take care of everything for you.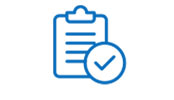 STEP 4
Customs clearance & delivery to your new home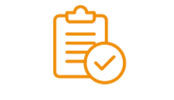 On arrival our agents will handle your customs clearance and deliver to your door.
Household removals to Bloemfontein from the UK
Planning an international move to the picturesque city of Bloemfontein? Look no further than PSS for a seamless and stress-free relocation experience. With our expertise in international removals and shipping, we are dedicated to providing exceptional service, ensuring a smooth transition to your new home in the heart of Bloemfontein.
At PSS, we understand that moving to a new country can be a significant undertaking. That's why our expert team is committed to assisting you at every stage of your relocation. Whether you're moving for work, education, or personal reasons, we have the knowledge and resources to make your move to Bloemfontein a success.
To get started, utilse our user-friendly international removals cost calculator, which provides a detailed estimate of your relocation expenses. This tool allows you to plan your budget effectively and gain a clear understanding of the costs involved. Alternatively, opt for a home/video survey, where our experienced professionals will assess your specific requirements and provide you with a personalised quote tailored to your needs.
Once you've chosen PSS as your relocation partner, a dedicated move manager will be assigned to you. This dedicated professional will guide you through the documentation and customs clearance processes, ensuring a seamless transition to Bloemfontein.
Our experienced and knowledgeable team is available to address any questions or concerns you may have, providing you with the support and peace of mind you need during your relocation.
"Why choose PSS International Removals in 2023?"
Free home survey
Family run business for over 40 years
We only handle Overseas Removals
Members of BAR Overseas Group
BAR Advance Payment Guarantee Scheme
FIDI Global Alliance (Worldwide Moving Association)
FAIM Accredited (Removal Quality Assurance Standard)
Removals from UK to South Africa Reviews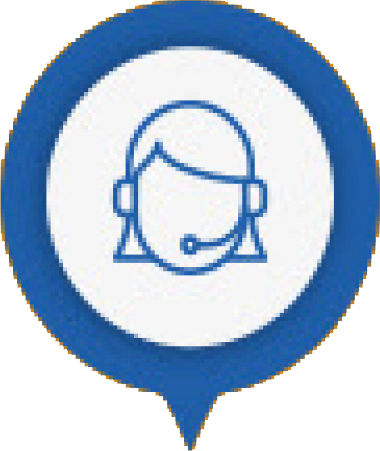 International removals to Bloemfontein cost calculator
Want to know how much it will cost to move house to Removals to Bloemfontein? Our free online International Removal Cost Calculator will help you calculate the volume of household goods you want to send and provide you with an estimate of the cost.
What Type Of International Removal Service Do I need?
Moving to the UK?
Removals From Removals to South Africa to the UK
We can also help you if you're moving to the UK from Removals to South Africa. Just complete the form below and we'll be in touch.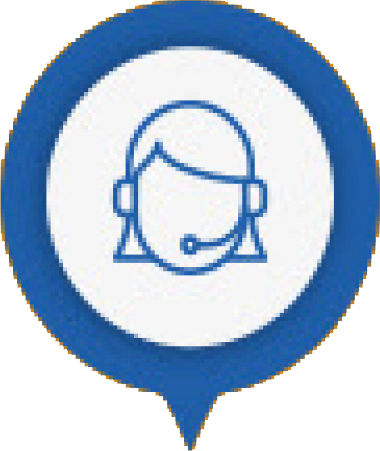 Complete Guide to Household Removals to Bloemfontein from the UK
Below are answers to the most Frequently Asked Questions about overseas removals to South Africa. There is a lot to consider which is why we allocate you a Move Manager to guide you through the whole removal process.
Before You Move
How Long Do Removals to Bloemfontein from the UK Take?
Sea freight times from the UK to South Africa are around 3-5 weeks for a full container load (FCL) or 6-10 weeks for a shared container/groupage service (Sometimes called less than container load – LCL). In addition, you will also need to allow added time for customs clearance.
Usually, it will take our professional packers 2-4 days to pack and load a container.
How Much Do International Removals to South Africa Cost?
What are the pros and cons of moving to Bloemfontein?
Bloemfontein, the judicial capital of South Africa, offers several advantages for those considering a move. One of the main pros of living in Bloemfontein is its peaceful and laid-back atmosphere. The city has a strong sense of community and a slower pace of life, making it an ideal choice for those seeking a quieter and more relaxed lifestyle.
Bloemfontein is known for its beautiful parks and gardens, such as the Free State National Botanical Garden and Kings Park. It provides residents with ample opportunities for outdoor activities, picnics, and leisurely walks. The city also has a low crime rate compared to larger urban areas, contributing to a sense of safety and security.
Bloemfontein's living cost is generally more affordable than other major cities. Housing prices are relatively lower, and daily expenses like groceries and dining out are typically more budget-friendly.
However, it's essential to consider certain factors before moving to Bloemfontein. The job market may be more limited than in larger cities, and fewer employment opportunities in specific industries may exist. Some individuals may find the town relatively quieter and prefer larger urban centres' amenities and vibrant atmosphere.
Where to live in Bloemfontein?
Bloemfontein offers a range of neighbourhoods and suburbs, each with distinct character and lifestyle offerings. Westdene is a popular choice, known for its tree-lined streets, historic homes, and proximity to amenities like Loch Logan Waterfront and the University of the Free State. This area attracts families and individuals seeking a suburban lifestyle with easy access to shopping and entertainment options.
Dan Pienaar is another sought-after suburb, offering spacious properties and a family-friendly environment. It boasts excellent schools, parks, and recreational facilities, making it an attractive option for families.
Universitas is a neighbourhood known for its proximity to the University of the Free State and the Universitas Hospital. It is popular among students, faculty, and medical professionals. The area offers a mix of apartments, townhouses, and student accommodations.
Brandwag is a centrally located suburb close to the city centre, offering a combination of residential and commercial properties. It provides easy access to amenities, including shopping centres and restaurants.
When considering where to live in Bloemfontein, it's advisable to visit the different neighbourhoods and evaluate factors such as proximity to work, schools, and preferred amenities.
What are the jobs in demand in Bloemfontein?
Bloemfontein's job market consists of various sectors, although it may not offer as many employment opportunities as larger cities. The city has a strong public sector presence, with government institutions, administrative offices, and educational institutions offering job prospects. The University of the Free State and the Central University of Technology are major employers in the education sector.
Bloemfontein also has a thriving healthcare industry, with private and public hospitals, clinics, and medical centres providing employment opportunities for doctors, nurses, and healthcare professionals. The city is known for its medical training and research facilities.
The legal sector is significant in Bloemfontein, as the city is home to the Supreme Court of Appeal. Law firms, legal departments, and related services offer employment opportunities for legal professionals.
In the business and services sector, job prospects can be found in finance, accounting, administration, and customer service roles. The city has retail centres, shopping malls, and hospitality establishments that provide employment opportunities in these sectors.
How is the education in Bloemfontein?
Bloemfontein has a well-established education system that caters to different levels of schooling. The city is home to reputable educational institutions, including the University of the Free State and the Central University of Technology. These universities offer a wide range of academic programs across various disciplines, attracting students from within the country and internationally.
Bloemfontein also has a range of public and private schools that provide primary and secondary education. Some notable schools in the area include Grey College, Eunice High School, and Sentraal High School. These schools are known for their academic standards, sporting achievements, and extracurricular activities.
The city's education sector is regulated by the Free State Department of Education, which oversees the quality of education in public schools and ensures adherence to national curriculum standards.
Bloemfontein offers opportunities for further education and skills development through vocational colleges and training institutions. These institutions provide technical and vocational training in various fields, equipping individuals with practical skills for the job market.
What are the fun activities to do in Bloemfontein?
Bloemfontein offers a variety of enjoyable activities and attractions for residents and visitors. The city is home to several parks and gardens, such as the Free State National Botanical Garden and the Naval Hill Nature Reserve. These green spaces provide opportunities for picnics, walks, and wildlife sightings.
Sports enthusiasts can watch rugby and cricket matches at the Free State Stadium or visit the Mangaung Oval for cricket games. Bloemfontein also has golf courses, tennis clubs, and sports centers for those interested in outdoor activities and fitness.
The Loch Logan Waterfront is a popular entertainment hub with a variety of restaurants, shops, and a cinema complex. Visitors can enjoy boat rides on the Loch Logan dam or explore the nearby Windmill Casino for gaming and entertainment.
For a taste of local cuisine and culture, the Bloemfontein Boeremark offers a vibrant market experience with fresh produce, arts and crafts, and traditional food stalls.
Additionally, the nearby Golden Gate Highlands National Park provides opportunities for hiking, nature walks, and scenic drives amidst breathtaking landscapes.