International Removals
International Removals to
Gqeberha (Port Elizabeth)
Get a quote for international removals to
Gqeberha (Port Elizabeth)

from the UK using our online cost calculator. Our FAQ section includes information about estimated removal costs and times.

As you embark on an international move to Gqeberha, previously named Port Elizabeth, PSS ensures a seamless and stress-free transition to your new home. With our expertise in international removals, we offer a comprehensive range of services designed to meet your unique needs and preferences.

Gqeberha uniquely blends coastal beauty, rich history, and warm hospitality. With PSS as your relocation partner, you can focus on embracing the vibrant atmosphere and exploring this city's numerous attractions. Let us take care of the logistics and complexities of your international move while you enjoy a seamless transition to Gqeberha.

Navigating customs clearance and documentation is crucial to international moves, and PSS excels in providing comprehensive support in this area. Our knowledgeable team will ensure that all necessary procedures are followed meticulously, avoiding delays and complications.

Begin your journey to Gqeberha today by requesting a quote from PSS. Our dedicated team is ready to assist you in making your relocation a smooth experience.
Overseas removals to
Gqeberha

are easy with PSS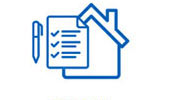 STEP 1
Home Survey or Quote

Get an online quote in 60 seconds or book a FREE home survey.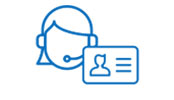 STEP 2
Help and Advice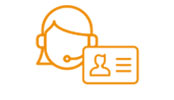 Your dedicated Account Manager can help answer your questions and tailor your removal requirements.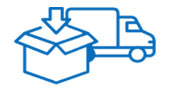 STEP 3
Your belongings packed and shipped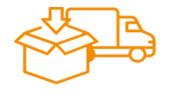 Our specialist export-packing team will take care of everything for you.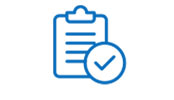 STEP 4
Customs clearance & delivery to your new home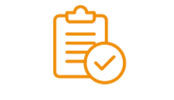 On arrival our agents will handle your customs clearance and deliver to your door.
Household removals to
Gqeberha

from the UK
Planning an international move to the charming coastal city of Gqeberha? Look no further than PSS for a seamless relocation experience. With our expertise in international removals, we are committed to providing top-notch service, ensuring a smooth transition to your new home in the breathtaking shores of Gqeberha.
At PSS, we understand the excitement and challenges of relocating to a new country. Our expert team is dedicated to making your move as effortless as possible. Whether you are shipping a few boxes or looking for a full household removal, we have the knowledge and resources to ensure a successful relocation to Gqeberha.
To begin your journey, use our user-friendly international removals cost calculator. It provides an accurate estimate of your relocation expenses, enabling you to plan your budget effectively. Alternatively, opt for a home/video survey, where our skilled professionals will assess your unique requirements and provide you with a personalised quote tailored to your needs.
Once you choose PSS as your relocation partner, you will be assigned a dedicated move manager. This experienced professional will guide you through the documentation and customs clearance processes, offering comprehensive assistance every step of the way. Our team of experts is available to address any queries or concerns you may have, ensuring a stress-free and successful relocation to Gqeberha.
Rest assured, your belongings are in safe hands with PSS. Our meticulous export packing team utilises high-quality boxes and packing materials to ensure maximum protection for your precious possessions. We handle every item with care, ensuring they arrive at your new home in Port Elizabeth in perfect condition.
"Why choose PSS International Removals in 2023?"
Free home survey
Family run business for over 40 years
We only handle Overseas Removals
Members of BAR Overseas Group
BAR Advance Payment Guarantee Scheme
FIDI Global Alliance (Worldwide Moving Association)
FAIM Accredited (Removal Quality Assurance Standard)
Removals from UK to South Africa Reviews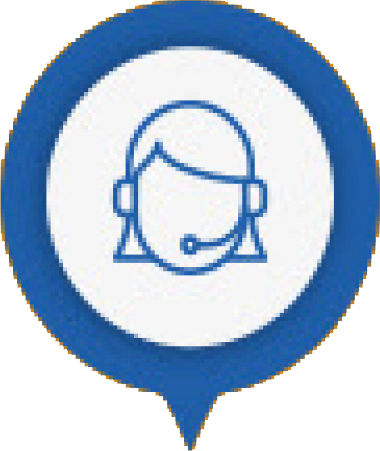 International removals to
Port Elizabeth

cost calculator

Want to know how much it will cost to move house to Removals to Gqeberha? Our free online International Removal Cost Calculator will help you calculate the volume of household goods you want to send and provide you with an estimate of the cost.
What Type Of International Removal Service Do I need?
Moving to the UK?
Removals From Removals to South Africa to the UK
We can also help you if you're moving to the UK from Removals to South Africa. Just complete the form below and we'll be in touch.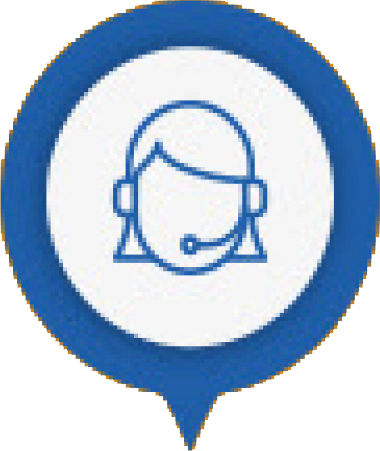 Complete Guide to Household Removals to
Gqeberha

from the UK

Below are answers to the most Frequently Asked Questions about overseas removals to South Africa. There is a lot to consider which is why we allocate you a Move Manager to guide you through the whole removal process.

Before You Move
How Long Do Removals to Gqeberha from the UK Take?
Sea freight times from the UK to South Africa are around 3-5 weeks for a full container load (FCL) or 6-10 weeks for a shared container/groupage service (Sometimes called less than container load – LCL). In addition, you will also need to allow added time for customs clearance.
Usually, it will take our professional packers 2-4 days to pack and load a container.
How Much Do International Removals to South Africa Cost?
What are the pros and cons of moving to Gqeberha?
Gqeberha offers several advantages for those considering a move. One of the main pros of living in Gqeberha is its stunning coastal location. The city boasts beautiful beaches, such as Hobie Beach and Sardinia Bay, where residents can enjoy swimming, surfing, and beachside activities. The relaxed beach lifestyle is a major draw for those seeking a coastal living experience.
Gqeberha is also known for its friendly and welcoming atmosphere. The city has a strong sense of community and a laid-back vibe, making it an ideal place for families and individuals looking for a slower pace of life.
Living in Gqeberha is generally more affordable than in larger cities in South Africa. Housing prices are relatively lower, and daily expenses like groceries and dining out are typically more budget-friendly. The town offers a range of housing options, from apartments to houses, catering to different budgets and preferences.
However, it's essential to consider certain factors before moving to Gqeberha. The job market may be more limited than in larger urban centres, and some individuals may find that career opportunities in specific industries are not as abundant.
Where to live in Gqeberha?
Gqeberha offers a variety of neighbourhoods and suburbs, each with its own unique character and lifestyle offerings. Located close to the beach, Summerstrand is a sought-after suburb known for its beachfront properties and access to amenities. It is popular among students and young professionals due to its proximity to Nelson Mandela University and the Boardwalk Casino and Entertainment World.
Walmer is a leafy suburb that offers a mix of residential and commercial properties. It has a vibrant atmosphere with trendy coffee shops, restaurants, and boutique stores. The area is known for its spacious homes and easy access to Port Elizabeth International Airport.
Situated along the coastline, Humewood is a prime residential area known for its beachfront properties and stunning ocean views. It offers a range of housing options, including apartments and houses. The area is close to the popular Humewood Golf Course and the Shark Rock Pier.
Known for its Victorian-style houses and trendy eateries, Richmond Hill is a vibrant and artistic neighbourhood. It has a bohemian atmosphere, with art galleries, cafes, and boutique stores. The area is popular among young professionals and creatives.
What are the jobs in demand in Gqeberha?
Gqeberha's economy is diverse, with job opportunities in various sectors. The city has a strong manufacturing industry, particularly in the automotive sector. Companies such as Volkswagen and Ford have manufacturing plants in Gqeberha, creating job prospects in engineering, production, logistics, and related fields.
Gqeberha also has a growing tourism industry, attracting visitors with its beautiful beaches, wildlife reserves, and historical sites. This industry offers employment opportunities in hospitality, tourism, event management, and related services.
The healthcare sector in Gqeberha provides employment opportunities for medical professionals, nurses, and healthcare support staff. The city has private and public hospitals, clinics, and medical centres offering various healthcare services.
Gqeberha is home to several educational institutions, including Nelson Mandela University, contributing to job opportunities in the education sector. Teaching, research, and administrative positions are available in schools and universities.
Additionally, Gqeberha has a developing renewable energy sector, with wind farms and solar energy projects driving the demand for professionals in renewable energy engineering, project management, and maintenance.
How is the education in Gqeberha?
Gqeberha is home to several reputable educational institutions that offer quality education across different levels. The Nelson Mandela University, named after the iconic South African leader, is a prominent higher education institution known for its academic excellence and research contributions. The university offers a wide range of programs in various disciplines.
The city also has a range of public and private schools catering to primary and secondary education. Some notable schools in Gqeberha include Pearson High School, Grey High School, and Collegiate Girls' High School. These schools are known for their academic standards, extracurricular activities, and a strong sense of community.
Gqeberhas's education sector is regulated by the Eastern Cape Department of Education, which ensures adherence to national curriculum standards and the quality of education in public schools.
In addition to formal education, Port Elizabeth has cultural and educational institutions offering artistic and intellectual growth opportunities. The Nelson Mandela Metropolitan Art Museum showcases a diverse collection of South African art, while the South End Museum provides insights into the history and heritage of the area.
What are the fun activities to do in Gqeberha?
Gqeberha offers a variety of enjoyable activities and attractions for residents and visitors. With its beautiful coastline, the city is a haven for beach lovers. The beaches of Gqeberha, such as Hobie Beach, King's Beach, and Sardinia Bay, provide opportunities for swimming, sunbathing, water sports, and picnics.
The city has several nature reserves and parks where residents can enjoy outdoor activities and wildlife encounters. The Addo Elephant National Park, located just outside Gqeberha is a popular destination for safari tours and seeing the Big Five.
For sports enthusiasts, Port Elizabeth offers opportunities for golfing, with several golf courses in the area. The city also has cricket and rugby stadiums for matches and events. The Boardwalk Entertainment Complex is a popular destination that combines entertainment, dining, and retail options. It features a casino, restaurants, a cinema, and a range of shops.
Gqeberha has a vibrant arts and culture scene, with art galleries, theatres, and music venues. The Nelson Mandela Bay Stadium hosts various events, including concerts and sporting fixtures.