International Removals
International Removals to Johannesburg
Get a quote for international removals to Johannesburg using our online cost calculator. Our FAQ section includes information about estimated removal costs and times.
PSS International Removals provides seamless and stress-free relocations from the UK to Johannesburg in South Africa. Our expertise lies in delivering exceptional removal solutions, ensuring a personalised moving experience that caters to you and your family's needs.
Johannesburg, a vibrant city in South Africa, awaits you with its diverse culture, thriving economy, and rich history. As you embark on this exciting journey to your new home, we will help you have a stress-free relocation. That's why we provide a dedicated move manager to be your primary point of contact, guiding you every step of the way.
With an in-depth knowledge of the area and the intricacies of international moves, your expert move manager will work closely with you to meticulously plan and execute your relocation to Johannesburg. We tailor the process to your unique requirements and preferences, ensuring a smooth transition and a warm welcome to your new surroundings.
To get started, use our online international removals cost calculator.
Overseas removals to Johannesburg are easy with PSS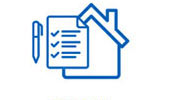 STEP 1
Home Survey or Quote

Get an online quote in 60 seconds or book a FREE home survey.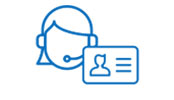 STEP 2
Help and Advice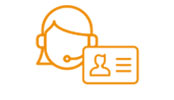 Your dedicated Account Manager can help answer your questions and tailor your removal requirements.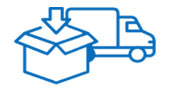 STEP 3
Your belongings packed and shipped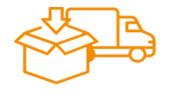 Our specialist export-packing team will take care of everything for you.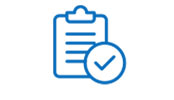 STEP 4
Customs clearance & delivery to your new home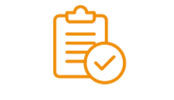 On arrival our agents will handle your customs clearance and deliver to your door.
Household removals to Johannesburg from the UK
Planning an international move to the bustling metropolis of Johannesburg? Look no further than PSS for a seamless relocation experience. With our extensive expertise in international removals, we have helped countless individuals and families settle into their new homes in Johannesburg with ease and efficiency.
At PSS, we understand that moving to a new country can be exciting and overwhelming. That's why our expert team is dedicated to providing comprehensive assistance throughout the process of shipping or removals. Whether you're moving for work, family, or personal reasons, we have the knowledge and resources to ensure a smooth transition to your new life in Johannesburg.
Please use our user-friendly international removals cost calculator to kickstart your journey. It estimates your relocation expenses, allowing you to plan your budget effectively. Alternatively, you can opt for a home/video survey, where our skilled professionals will assess your specific requirements and provide you with a personalised quote.
Rest assured, your belongings are in safe hands with PSS. We have an expert export packing team that uses high-quality boxes and packing materials to ensure maximum protection for your possessions.
From fragile items to valuable heirlooms, we take meticulous care in packaging everything securely, so they arrive in Johannesburg in pristine condition.
"Why choose PSS International Removals in 2023?"
Free home survey
Family run business for over 40 years
We only handle Overseas Removals
Members of BAR Overseas Group
BAR Advance Payment Guarantee Scheme
FIDI Global Alliance (Worldwide Moving Association)
FAIM Accredited (Removal Quality Assurance Standard)
Removals from UK to South Africa Reviews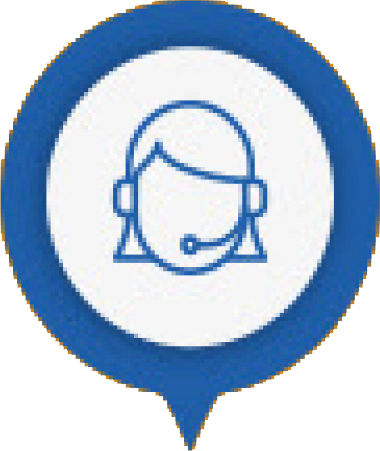 International removals to Johannesburg cost calculator
Want to know how much it will cost to move house to Removals to Johannesburg? Our free online International Removal Cost Calculator will help you calculate the volume of household goods you want to send and provide you with an estimate of the cost.
What Type Of International Removal Service Do I need?
Moving to the UK?
Removals From Removals to South Africa to the UK
We can also help you if you're moving to the UK from Removals to South Africa. Just complete the form below and we'll be in touch.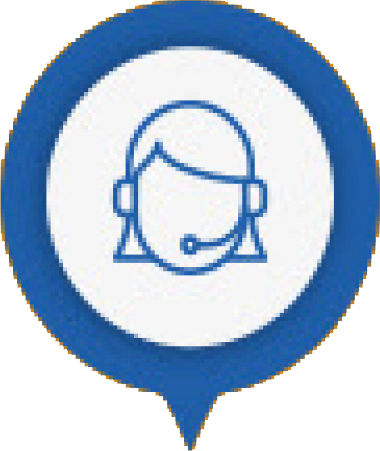 Complete Guide to Household Removals to Johannesburg from the UK
Below are answers to the most Frequently Asked Questions about overseas removals to South Africa. There is a lot to consider which is why we allocate you a Move Manager to guide you through the whole removal process.
Before You Move
How Long Do Removals to Johannesburg from the UK Take?
Sea freight times from the UK to South Africa are around 3-5 weeks for a full container load (FCL) or 6-10 weeks for a shared container/groupage service (Sometimes called less than container load – LCL). In addition, you will also need to allow added time for customs clearance.
Usually, it will take our professional packers 2-4 days to pack and load a container.
How Much Do International Removals to South Africa Cost?
What are the pros and cons of moving to Johannesburg?
Johannesburg, often referred to as the economic powerhouse of South Africa, offers several advantages for those considering a move. The city boasts a vibrant and diverse culture, with a thriving arts and music scene. Johannesburg is also known for its bustling business environment, providing numerous job opportunities and entrepreneurial prospects.
The city offers many amenities, including shopping malls, restaurants, and entertainment venues. Additionally, Johannesburg has a relatively lower cost of living than other major global cities, allowing for a comfortable lifestyle. The city's proximity to beautiful natural attractions like the Cradle of Humankind and Pilanesberg National Park also provides opportunities for outdoor adventures.
However, Johannesburg does have some challenges to consider. Crime rates can be higher in certain areas, and it's essential to take necessary precautions and research safe neighbourhoods. Traffic congestion during peak hours is another common issue. Additionally, the city experiences occasional power outages, so it's advisable to have backup plans.
Where to live in Johannesburg?
Johannesburg offers a variety of neighbourhoods, each with its unique characteristics and attractions. Sandton, known as the financial hub, is a popular choice for professionals and expatriates, offering upscale residential complexes, shopping centres, and a vibrant nightlife. It's a convenient location for those working in the business district.
Suburbs like Bryanston, Fourways, and Parkhurst are favoured for a more relaxed and family-friendly atmosphere. These areas offer spacious homes, excellent schools, and a range of recreational facilities, including parks and shopping centres. The leafy suburb of Melville is known for its bohemian vibe, trendy cafes, art galleries, and lively street culture.
The northern suburbs, such as Rosebank and Hyde Park, are sought-after for their proximity to amenities, including top-notch shopping malls and restaurants. For a more cultural experience, areas like Maboneng and Newtown provide a vibrant arts scene, with galleries, theatres, and lively street markets.
Regarding property prices, Johannesburg's real estate market can vary significantly depending on the location and property type. The city offers a range of options, from affordable apartments to luxurious estates, catering to different budgets and preferences.
What are the jobs in demand in Johannesburg?
Johannesburg, being a significant economic hub, offers diverse job opportunities across various sectors. The financial and banking industry is prominent in the city, with a high demand for professionals in finance, accounting, and investment management. The Johannesburg Stock Exchange, located in Sandton, further fuels the need for financial expertise.
The IT and tech sector is rapidly growing, creating opportunities for software developers, data analysts, and cybersecurity specialists. With the rise of e-commerce and digital platforms, there is also a demand for professionals skilled in digital marketing and e-commerce management.
Johannesburg's healthcare industry requires qualified medical practitioners, nurses, and administrators. The city has several private hospitals and clinics that offer employment opportunities for healthcare professionals.
Furthermore, Johannesburg's creative and media industries provide avenues for individuals with skills in graphic design, advertising, journalism, and film production. The city's tourism sector also generates job opportunities in hospitality, travel agencies, and tour operations.
How is the education in Johannesburg?
Johannesburg is home to numerous educational institutions that offer quality education across different levels. The University of the Witwatersrand, commonly known as Wits University, is one of the leading universities in South Africa, renowned for its academic excellence and research contributions. Other reputable universities in Johannesburg include the University of Johannesburg, offering a wide range of disciplines.
Johannesburg also has well-regarded private and international schools, catering to various educational approaches and curricula. Some notable private schools include St. Stithians College, King David Schools, and Redhill School, known for their academic standards and extracurricular activities.
The city also offers a range of public schools, and the Gauteng Department of Education is responsible for managing and maintaining the quality of public education in the region. Parents should research and visit schools to ensure they meet their children's educational needs and preferences.
What are the fun activities to do in Johannesburg?
Johannesburg offers many activities and attractions to keep residents and visitors entertained. The city has a vibrant arts and culture scene, with galleries and theatres showcasing local and international talent. The Market Theatre Complex and the Joburg Theatre are popular theatrical performances and live show venues.
Nature enthusiasts can explore the Johannesburg Botanical Garden, which features beautiful gardens, walking trails, and picnic spots. The Walter Sisulu National Botanical Garden is another picturesque location with stunning waterfalls and birdlife.
For shopping and dining experiences, areas like Sandton City, Nelson Mandela Square, and Melrose Arch offer a variety of high-end stores, boutiques, and restaurants. The Maboneng Precinct is a vibrant neighbourhood with art galleries, trendy bars, and bustling markets.
Visiting historical sites like Constitution Hill and the Apartheid Museum provides insight into South Africa's complex history. The Cradle of Humankind, a UNESCO World Heritage site, is a short drive from Johannesburg and offers the opportunity to explore ancient fossils and caves.
Sports enthusiasts can catch a cricket or rugby match at iconic stadiums like the Wanderers Stadium or Ellis Park Stadium. Johannesburg has several golf courses, parks, and recreational centres for outdoor activities and fitness.