International Removals
International Removals to Ottawa
Get a quote for international removals to Ottawa from the UK using our removal cost calculator. The FAQ section will include information on the cost of moving overseas to Ottawa and estimated removal times.
Are you planning a big move to Ottawa, or other cities in the province, and looking for a reliable international removals company? Look no further, as we are here to make your relocation experience seamless, stress-free, and cost-effective.
We understand that moving to another country can be daunting, especially when it comes to transporting your most treasured possessions. That's why our international removals to Ottawa service is designed to cater to your requirements, ensuring your belongings arrive safely and securely at your new home.
When you choose us for your international move, you can expect a dedicated move manager who will oversee the entire process, from start to finish. They will be your primary point of contact, providing expert advice, answering any questions, and addressing any concerns you may have throughout the journey.
Our comprehensive range of services includes assistance with documentation and customs clearance. We pride ourselves on our cost-effective removal service, without compromising on quality, making us the perfect choice for your move to Ottawa. Get a quote today to start the process of removal to Canada.
International removals to Ottawa from the UK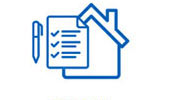 STEP 1
Home Survey or Quote

Get an online quote in 60 seconds or book a FREE home survey.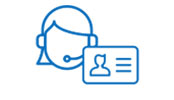 STEP 2
Help and Advice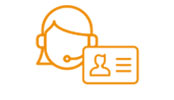 Your dedicated Account Manager can help answer your questions and tailor your removal requirements.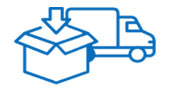 STEP 3
Your belongings packed and shipped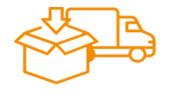 Our specialist export-packing team will take care of everything for you.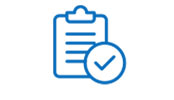 STEP 4
Customs clearance & delivery to your new home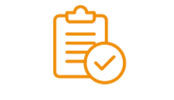 On arrival our agents will handle your customs clearance and deliver to your door.
Cost-effective removals to Ottawa
Why choose PSS International Removals for your move to Ottawa?? Our cost-effective removals ensure that you receive top-notch service without breaking the bank. With our sea freight and air freight options, we provide a tailored solution that suits your budget and timeline.
For those seeking an economical option, our sea freight service is perfect for international removals to Ottawa. You can rest assured that your belongings will be transported securely and safely, arriving at your new home in pristine condition. Alternatively, if you're in a hurry to settle into your Canadian abode, our air freight service offers a speedy solution, getting your possessions to Ottawa in the quickest time possible.
At PSS, we understand that every move is unique, which is why we offer a free home or video survey. Our experienced surveyor will assess your requirements, providing you with a personalized quote.
Trust our team of professional movers to handle your international removals to Canada with care and expertise. With a wealth of experience in the industry, we are committed to making your move as smooth and efficient as possible.
One of the standout features of our service is the team of highly trained packers we employ. These professionals are skilled in handling a variety of items, from delicate glassware to bulky furniture. You can have peace of mind knowing that your possessions are in capable hands throughout the entire moving process.
In addition to our expert packing services, we also assign a dedicated move manager to oversee your relocation. This move manager will serve as your primary point of contact, providing you with guidance, support, and answers to any questions you may have. They will work closely with you to ensure that your move is executed smoothly and efficiently, allowing you to focus on settling into your new life in Ottawa.
We also provide cost-effective solutions for luggage and shipping. You will receive competitive pricing and the benefits of professional service to Ottawa without a compromise on quality.
"Why choose PSS International Removals in 2023?"
Free home survey
Family run business for over 40 years
We only handle Overseas Removals
Members of BAR Overseas Group
BAR Advance Payment Guarantee Scheme
FIDI Global Alliance (Worldwide Moving Association)
FAIM Accredited (Removal Quality Assurance Standard)
Removals from the UK to Ottawa Reviews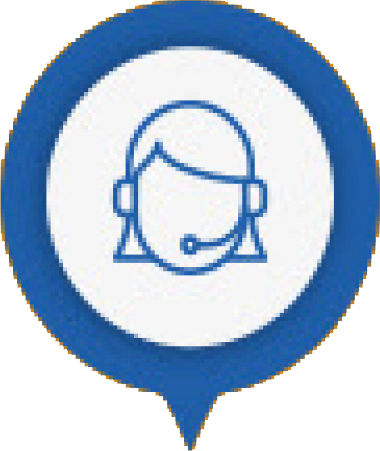 International removals to Ottawa cost calculator
Want to know how much it will cost to move house to Ottawa? Our free online International Removal Cost Calculator will help you calculate the volume of household goods you want to send and provide you with an estimate of the cost.
What Type Of International Removal Service Do I need?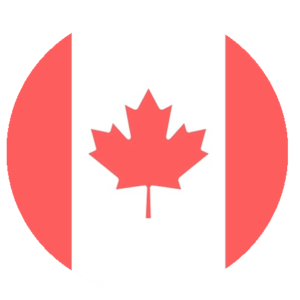 Moving to the UK?
Removals From Ottawa to the UK
We can also help you if you're moving to the UK from Ottawa. Just complete the form below and we'll be in touch.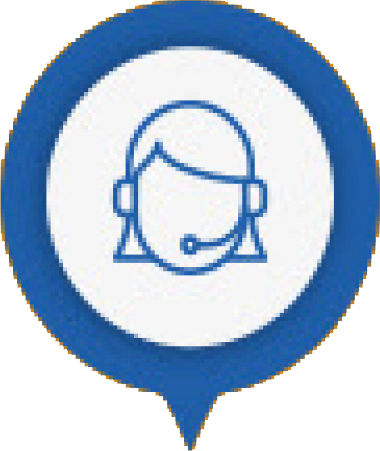 Complete Guide to Household Removals to Ottawa from the UK
Below are answers to the most Frequently Asked Questions about overseas removals to Ottawa. There is a lot to consider which is why we allocate you a Move Manager to guide you through the whole removal process.
How long do removals to Ottawa from the UK take?
Sea freight to Ottawa is around 6-9 weeks for a full container load (FCL) or 8-12 weeks for a shared container/groupage service. You will also need to allow time for customs clearance.
Usually, it will take our packers 2-4 days to pack and load a container for your international move.
How much do nternational removals to Ottawa cost?
The costs of removal to Ottawa will vary depending on the volume of goods you are looking to send overseas.  For example, for a small move, it can start from £900 to £1500, or for a 3 bedroom house move, it could end up costing £4300-£4900.
We recommend you use our international removals cost calculator or book a home or video survey for a more accurate quote for your move to Ottawa.
How much does the properties cost in Ottawa?
The real estate market in Ottawa is still thriving. The average residential property is listed for just a little over $600,000, while condos are listed for around $400,000. Homes frequently sell for more than the asking price because the market is still very competitive.
Due to a variety of factors, there is a higher demand for homes than there are available homes for sale. Some of these factors include low-interest rates, the availability of remote employment, and a need for more space. These have all contributed to the increase in demand for homes in Ottawa.
What are the pros and cons of moving to Ottawa?
The vibrant city of Ottawa has a significant cultural and historical past. It has an excellent healthcare system, a low crime rate, and a lot of green space. It also has a high quality of life. However, Ottawa has advantages and disadvantages just like any other city, so it is important to weigh them carefully before moving.
There is an excellent job market in Ottawa, with high demand for qualified professionals across various industries. It is one of the city's key benefits. Numerous government organizations, such as the Canadian Parliament, are based in the city, and as a result, there are many job opportunities in public administration and related fields.
In addition to its vibrant arts and entertainment scene, Ottawa is renowned for its cultural diversity. The city's transit system can also occasionally be unreliable, and rush hour traffic can be chaotic. These elements may make commuting difficult, particularly for suburban residents.
In conclusion, Ottawa is a lovely city with a variety of benefits and drawbacks. Before deciding to relocate, it's crucial to carefully consider the advantages and disadvantages, as well as your preferences and way of life.
Where to live in Ottawa?
Ottawa is a diverse city with a wide variety of neighbourhoods and suburbs, each with its distinctive features and attractions. When looking for a place to live in Ottawa, keep the following popular neighbourhoods in mind:
Barrhaven, Situated southwest of Ottawa, is a well-liked neighbourhood for families because of its top-notch schools, parks, and leisure options.
Kanata, located in the western part of Ottawa, is renowned for its high-tech industry and is home to numerous tech companies. Excellent parks, schools, and recreational facilities are available in the area.
If you prefer an urban lifestyle, Ottaw's downtown might be a good choice. Ottawa's downtown is home to a thriving arts and culture scene, and a fantastic shopping scene great for retail therapy.
What are the jobs in demand in Ottawa?
With a wide range of industries and employment opportunities, Ottawa is renowned for having a robust job market. Here are a few of the well-liked and in-demand jobs in Ottawa:
Ottawa has a thriving tech industry with businesses such as Shopify, Klipfolio, and QNX Software Systems. Project managers, engineers, and software developers are in-demand professions in this industry. Ottawa also has a strong healthcare sector. Nursing professionals, medical laboratory technologists, and healthcare managers are in high demand.
As Ottawa, is the nation's capital, it is home to numerous government organizations that offer employment opportunities in the fields of public administration, policy creation, and law enforcement.W
How is the education in Ottawa?
There are numerous prestigious colleges and universities that can be found in Ottawa. The University of Ottawa and Carleton University are Ottawa's two primary universities. Both institutions are renowned for their excellent academic offerings, available research opportunities, and varied student body.
Carleton University is renowned for its strengths in engineering and technology, the University of Ottawa is bilingual and offers programs in both English and French. Public and private elementary and secondary schools in Ottawa are also well-regarded and offer a variety of academic programs and extracurricular activities. Overall, if you are looking for a fantastic education you will definitely find it here in Ottawa.
What are the fun activities to do Ottawa?
There are many things to do and see in Ottawa, including outdoor activities and historical sites. Ottawa has so much deep and rich Canadian history and sites to explore. Some of these places include:
The Canadian War Museum, Parliament Hill, and the National Gallery of Canada are a few well-known landmarks. A well-liked location for boating in the summer and ice skating in the winter is the Rideau Canal. This site is also a UNESCO World Heritage Site. In the Spring, Ottawa has a free Tulip Festival that lasts for 7 days in May.
There are usually around 300,000 tulips that are beautifully bloomed. If you love flowers or photography this festival is perfect for you. Hiking in Gatineau Park, biking along the Ottawa River Pathway, and touring the city's numerous parks and gardens are all examples of additional outdoor pursuits. In addition,
Ottawa has a thriving arts and culture scene with a wide variety of museums, galleries, theatres, eateries, and entertainment venues. There is so much to do and explore in Ottawa the activities are endless.