International Removals
International Removals to Pretoria
Get a quote for international removals to Pretoria from the UK using our online cost calculator. Whether you are moving boxes, or looking for furniture removals, we can help.
If you are moving to Pretoria from the UK, PSS is here to make your relocation a seamless and hassle-free experience. With our expertise in international removals, we provide comprehensive services designed to cater to your specific needs and ensure a smooth transition to your new home in Pretoria.
Our experienced and well-trained team will handle and transport your belongings with the utmost care, ensuring their safe arrival at your new residence in Pretoria. At PSS, we understand the intricacies of customs clearance and documentation involved in international moves.
From large household removals to smaller moves, PSS offers a range of services that can be tailored to accommodate your requirements. A dedicated move manager will guide you through the process, ensuring personalised assistance at every step.
Embark on a worry-free international move to Pretoria by requesting a quote from PSS today. Let us handle the logistics while you enjoy a smooth transition.
Overseas removals to Pretoria are easy with PSS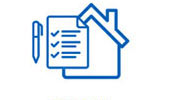 STEP 1
Home Survey or Quote

Get an online quote in 60 seconds or book a FREE home survey.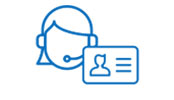 STEP 2
Help and Advice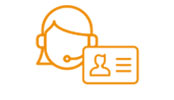 Your dedicated Account Manager can help answer your questions and tailor your removal requirements.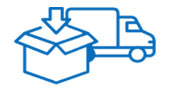 STEP 3
Your belongings packed and shipped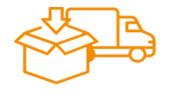 Our specialist export-packing team will take care of everything for you.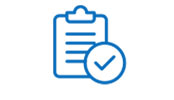 STEP 4
Customs clearance & delivery to your new home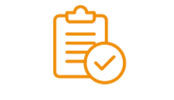 On arrival our agents will handle your customs clearance and deliver to your door.
Household removals to Pretoria from the UK
Are you considering an international move to the charming city of Pretoria? Look no further than PSS for a hassle-free relocation experience. With our expertise in international removals, we are dedicated to providing a seamless transition to your new home in the administrative capital of South Africa.
At PSS, we understand that moving to a new country can be complex. That's why our expert team is here to assist you every step of the way. Whether you are shipping boxes or furniture, we have the knowledge and resources to ensure a smooth and efficient move to Pretoria.
To begin your journey, use our convenient international removals cost calculator. It provides a comprehensive estimate of your relocation expenses, giving you a clear understanding of the costs involved.
Alternatively, you can opt for a home/video survey, where our experienced professionals will assess your specific needs and provide you with a personalised quote tailored to your requirements.
Once you choose PSS as your trusted relocation partner, a dedicated move manager will be assigned to you. This dedicated professional will guide you through the documentation and customs clearance processes, ensuring a seamless transition to Pretoria.
Our experienced and knowledgeable team is available to answer any questions you may have, providing you with the support and peace of mind you need during your relocation.
Rest assured, the safety of your belongings is our top priority. Our skilled export packing team utilises high-quality boxes and packing materials to ensure maximum protection for your cherished possessions.
"Why choose PSS International Removals in 2023?"
Free home survey
Family run business for over 40 years
We only handle Overseas Removals
Members of BAR Overseas Group
BAR Advance Payment Guarantee Scheme
FIDI Global Alliance (Worldwide Moving Association)
FAIM Accredited (Removal Quality Assurance Standard)
Removals from UK to South Africa Reviews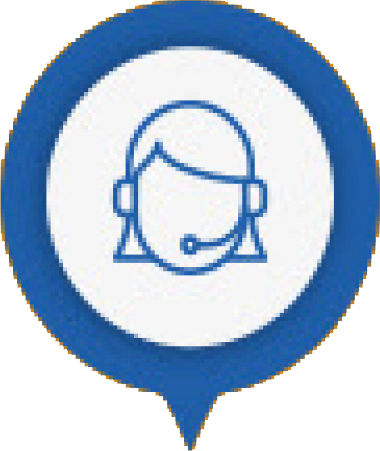 International removals to Pretoria
 

cost calculator

Want to know how much it will cost to move house to Removals to Pretoria? Our free online International Removal Cost Calculator will help you calculate the volume of household goods you want to send and provide you with an estimate of the cost.
What Type Of International Removal Service Do I need?
Moving to the UK?
Removals From Removals to South Africa to the UK
We can also help you if you're moving to the UK from Removals to South Africa. Just complete the form below and we'll be in touch.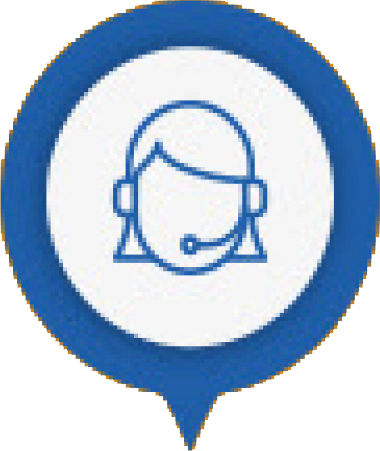 Complete Guide to Household Removals to Pretoria
 

from the UK

Below are answers to the most Frequently Asked Questions about overseas removals to South Africa. There is a lot to consider which is why we allocate you a Move Manager to guide you through the whole removal process.

Before You Move
How Long Do Removals to Pretoria from the UK Take?
Sea freight times from the UK to South Africa are around 3-5 weeks for a full container load (FCL) or 6-10 weeks for a shared container/groupage service (Sometimes called less than container load – LCL). In addition, you will also need to allow added time for customs clearance.
Usually, it will take our professional packers 2-4 days to pack and load a container.
How Much Do International Removals to South Africa Cost?
What are the pros and cons of moving to Pretoria?
Moving to Pretoria, the administrative capital of South Africa has its own set of advantages and considerations. One major pro of living in Pretoria is its pleasant climate, with mild winters and hot summers, making it a comfortable place to reside. The city is known for its beautiful jacaranda trees that blossom in spring, creating stunning purple landscapes.
Pretoria offers a quieter and more relaxed lifestyle than its neighbouring cities It has a strong sense of history and heritage, with landmarks such as the Union Buildings and Voortrekker Monument showcasing the city's rich cultural heritage. The city also hosts a range of museums, art galleries, and theatres, catering to the cultural interests of its residents.
In terms of education, Pretoria is home to esteemed institutions such as the University of Pretoria, which attracts students from across the country and internationally. The city also offers a variety of reputable schools and educational opportunities for families.
However, it's essential to consider certain factors before moving to Pretoria. The city's public transportation system is not as well-developed as in some other cities, so owning a car or relying on private transportation may be necessary.
Where to live in Pretoria?
Pretoria offers diverse neighbourhoods, each with its unique characteristics and amenities. Arcadia and Hatfield are popular choices for students and young professionals due to their proximity to the University of Pretoria and the vibrant Hatfield Square, known for its nightlife and entertainment options.
Brooklyn is an affluent suburb with tree-lined streets, upscale residential properties, and various shopping centres and restaurants. Waterkloof, known for its hilltop location, offers panoramic views and luxury homes. Both Brooklyn and Waterkloof are favoured by families and individuals seeking a more exclusive lifestyle.
For a more tranquil and nature-oriented living experience, suburbs like Faerie Glen and Lynnwood are popular choices. These areas offer spacious properties and easy access to nature reserves and parks. More affordable options can be found in suburbs like Sunnyside and Muckleneuk, which have a mix of residential complexes and older houses.
The property market in Pretoria offers a range of options, including apartments, townhouses, and freestanding houses, with prices varying depending on the location and property type. It's advisable to research the neighbourhood, consider proximity to amenities and work locations, and consult with local real estate agents to find the most suitable living arrangement.
What are the jobs in demand in Pretoria?
Pretoria's job market encompasses a range of sectors, providing employment opportunities in various fields. Given its status as the administrative capital, government institutions and civil service offer many job prospects. The city is home to numerous government departments, ministries, and administrative offices, requiring public administration, policy analysis, and public finance professionals.
Pretoria also has a strong presence in the scientific research and development sector. The Council for Scientific and Industrial Research (CSIR) and various research institutes attract engineering, biotechnology, information technology, and environmental sciences professionals.
The city's education sector provides employment opportunities in schools, colleges, and universities. Teaching, administrative, and academic research positions are available for qualified individuals.
Additionally, Pretoria has a growing hospitality and tourism industry, with a demand for professionals in hotel management, event coordination, and tourism services. The city hosts conferences, exhibitions, and international events, creating job opportunities in the hospitality and event management sectors.
How is the education in Pretoria?
Pretoria is home to several reputable educational institutions offering diverse educational opportunities. The University of Pretoria, one of the leading universities in South Africa, offers various academic programs across disciplines, including engineering, law, humanities, and natural sciences. The university is renowned for its research contributions and strong international presence.
In addition to the University of Pretoria, the city hosts other higher education institutions, such as the Tshwane University of Technology and the South African Council for Scientific and Industrial Research (CSIR), which provides research and development opportunities.
Pretoria has a well-developed schooling system, comprising public and private schools catering to different educational approaches and curricula. Some notable private schools include Pretoria Boys High School, Pretoria Girls High School, and Cornwall Hill College. The city also offers a variety of public schools, and the Gauteng Department of Education oversees the quality of education in the region.
What are the fun activities to do in Pretoria?
Pretoria offers a range of activities and attractions for residents and visitors to enjoy. The city is known for its beautiful parks and gardens, such as the Pretoria National Botanical Garden and the Groenkloof Nature Reserve, where one can indulge in leisurely walks, picnics, and birdwatching.
Pretoria has several museums and historical sites to explore for those interested in history and culture, including the Voortrekker Monument, the Union Buildings, and the National Cultural History Museum.
Shopping enthusiasts can visit popular malls like Menlyn Park Shopping Centre and Brooklyn Mall, which offer a wide range of retail stores, restaurants, and entertainment facilities.
Pretoria's vibrant arts scene can be experienced at venues like the State Theatre and the Brooklyn Theatre, which host various performances, including theatre, dance, and live music. The city also hosts annual events and festivals, such as the Jacaranda Festival and the Innibos National Arts Festival, showcasing local talent and creativity.
Nature lovers can take day trips to nearby attractions like the Hartbeespoort Dam, where they can engage in water sports, or the Dinokeng Game Reserve, offering wildlife sightings and safaris opportunities.