International Removals
Removals to Florida from the UK
Get a quote for overseas removals to Florida with our international removals cost calculator.
PSS is a leading company for international removals to Florida from the UK. We have been helping people move their belongings overseas for over 40 years and have the knowledge and expertise to make the move feel straightforward.
Our professional staff will assist you with customs clearance and documentation and provide you with all the support you need. Whether you are looking for a large household removal or looking for a smaller move, our international removals service is on hand to help you.
Popular locations in Florida we provide a removal service to include Jacksonville, Miami, Tampa, Orlando and Port St.Lucie.  However, we provide an overseas removal service to any destination in Florida.
Get a quote with our international removals cost calculator to start the process of removals to Florida from the UK.
Removals to Florida from the UK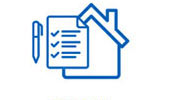 STEP 1
Home Survey or Quote

Get an online quote in 60 seconds or book a FREE home survey.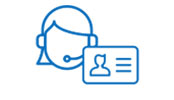 STEP 2
Help and Advice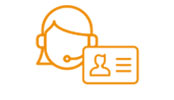 Your dedicated Account Manager can help answer your questions and tailor your removal requirements.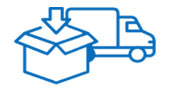 STEP 3
Your belongings packed and shipped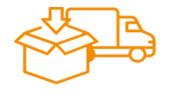 Our specialist export-packing team will take care of everything for you.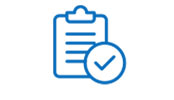 STEP 4
Customs clearance & delivery to your new home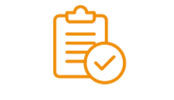 On arrival our agents will handle your customs clearance and deliver to your door.
International Removals to Florida
PSS International Removals is a leading company for Florida removals, providing the best price for moving overseas as well as the best service. Our team will be happy to answer any questions you have about moving and assist you with customs clearance and documentation if you are not sure how the process works.
If you are looking for a quick estimated quote for moving overseas, you can use our international removals cost calculator, and this will give you a guideline price in less than 60 seconds.
For the most accurate quotation for your move, we recommend that you book a home or video survey. The international removal surveyors will provide you with an accurate quote as well as advice on what items you can send to Florida.
Our removal services include the option of air freight or sea freight. Sea freight will be the cheaper service and is recommended if you are on a budget or if you do not need your items urgently. Air freight is the quicker service, however, will be more expensive compared to sea freight.
When you use PSS you will also be safe in the knowledge that you are using an international removal company that is accredited to the highest international standards. This includes being a member of the British Association of Removers, which promotes excellence in the international removals industry.
It is highly recommended when moving your belongings to the USA that you use an expert packing team as they will ensure your belongings arrive in perfect condition. When you consider the distance for UK to US removals it is essential that you use the best possible service for moving your personal effects.
Our services also include storage in the UK or the US if required. Many use this service to help with organising a new home. You can then contact us when you are ready for items to be sent to your new address in the US.
"Why choose PSS International Removals in 2023?"
Free home survey
Family run business for over 40 years
We only handle Overseas Removals
Members of BAR Overseas Group
BAR Advance Payment Guarantee Scheme
FIDI Global Alliance (Worldwide Moving Association)
FAIM Accredited (Removal Quality Assurance Standard)
Removals from the UK to Florida Reviews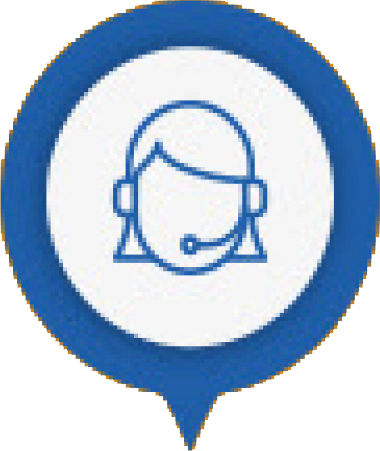 International removals to Florida cost calculator
Want to know how much it will cost to move house to Florida? Our free online International Removal Cost Calculator will help you calculate the volume of household goods you want to send and provide you with an estimate of the cost.
What Type Of International Removal Service Do I need?
Moving to the UK?
Removals From Florida to the UK
We can also help you if you're moving to the UK from Florida. Just complete the form below and we'll be in touch.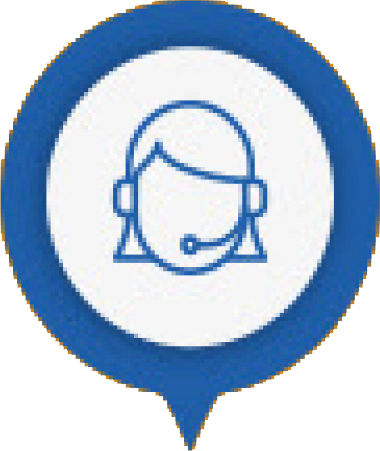 Complete Guide for moving to Florida from the UK
How long do international removals to Florida take?
The time frame for Florida Removals
Sea freight to Florida will take up to 2-6 weeks with our full container load service, or 7-10 weeks with our shared/container groupage service. However, you will also need to take into account customs clearance for delivery.
The benefit of using a shared container/groupage service is that the cost of the container is shared amongst other customers making the move to Florida. A full container load service means that you will have a container for your sole-use.
What is the cost of international removals to Florida?
The cost of international removals for Florida
You can use our international removals cost calculator to receive a guideline price for removals to Florida. With our international removals cost calculator, you can receive an estimated quote in less than 60 seconds which takes into account customs clearance, packing and door-to-door pickup and delivery.
Typically, you can expect to pay £725 for 5 large boxes, or £3352 for a 2-bed flat. However, we highly recommend that you book a home survey with one of our international removals surveyors. They will be able to provide you with an accurate quote by visiting your home and calculating the cost of the move based on the volume of goods you are sending over.
The cost of your move to Florida will also depend on whether you decide to use an air freight or sea freight service for your move overseas. Sea freight is our cheapest service, however, it will take longer for your goods to arrive. If you are looking for the quickest service, you can use our air freight service but it will cost more compared to using sea freight.
How to buy a property in Florida?
Florida has many great properties for sale. You can buy a property by private treaty or auction. The best places to buy a property will depend on your finance, and what lifestyle you want. You can buy a property in Florida by heading over to Florida Realtors, who list thousands of wonderful properties.
Recently, the average property price in Florida is $403,880. The cheapest suburb for property prices in Florida include Cape Coral, Dunedin, Gainesville and Jacksonville,
What are the pros and cons of moving to Florida?
The pros of living in Florida are that you will experience great weather and a subtropical climate. Florida is one of the best states in the US for annual sunshine, making it an ideal location if you are looking to escape the cold. July and August are the hottest months in Florida – with an average temperature of 28 degrees. The great weather allows you to explore all the popular beaches including Miami Beach, Destin, Key West, and Clearwater. There is plenty of opportunities to enjoy the sunshine, and if you are a fan of outdoor activities such as golfing and tennis, you will enjoy living in Florida.
Florida is also the perfect destination for entertainment and theme parks including Walt Disney World Resort, Universal Studios, Seaworld Orlando and Aquatica plus many more. There are 10 major theme parks in Florida and it is a great way to spend time with your friends and family – especially if they are coming to Florida to visit you.
The job market in Florida is stable and provides great opportunities especially if your occupation is in demand. Popular jobs in Florida include manufacturing, finance, healthcare and IT. Florida also has no state income tax, thanks to the large amount of income generated by the tourism industry.
If you are looking for the best places to live in Florida, our blog post will help you to decide which city is ideal for you. Tampa is a great city for young adults, with plenty of nightclubs, bars, museums and clubs. For retirement, Naples is very popular and is a great city to raise children. Although the properties in that region are more expensive, people often fall in love with the city.
in general, Florida is a great destination to live or retire with plenty of entertainment, great weather, no state income tax and reasonable property prices.
Where to live in Florida?
The best cities to live in Florida include Tampa, Miami, Jacksonville, Lakeland, Ocala, Key West, Orlando, Naples, Sarasota, Coral Gables, Gainesville, Pensacola, Ports St.Lucie, West Palm Beach, Fort Myers, Cape Coral, Tallahassee and Fort Lauderdale,
Our best places to live in Florida blog article will help if you are looking for tips on the best places to live in Florida.
What are the jobs in demand in Florida?
There are many jobs in demand in Florida. These include
Statisticians,
Rod busters,
Nurse practitioners,
Milner jobs,
Pipe insulators,
Physician assistants,
physical therapists,
Occupational therapy,
Mechanical installer
The highest-paid jobs in Florida include:
Healthcare
Engineering
Architecture
Cardiologists
Anesthesiologists
Physicians
Legal
Construction
How is the education in Florida?
Florida is known for leading the way in higher education 
Universities in Florida include:
University of Florida
Florida State University
University of Miami
University of South Florida
University of Central Florida
Florida International University
Top schools in Florida include:
Neocity Academy
West Shore Junior/Senior High School
Pine View School
West Shore Junior
Terra Environmental Research Institute.
What are the fun activities to do in Florida?
Florida often called the Sunshine State, is known for their entertainment and is one of the top tourist attractions in the US.
Great entertainment in Florida includes:
Walt Disney World Resort
Universal Studios Florida
SeaWorld Orlando
Busch Gardens Tampa Bay
Everglades National Park
The Dali (Salvador Dali Musuem)
Legoland
Epcot