International Removals
International Removals to Newfoundland and Labrador
Get a quote for international removals to Newfoundland and Labrador in Canada from the UK. Read our FAQ section for more information on removal costs and removal times.
Moving to a new country is an exciting endeavour, and finding a reliable and cost-effective removal company is crucial to ensure a smooth transition. Fortunately, your search can end with PSS International Removals, as we specialise in relocation to Canada, including the Atlantic province of Newfoundland and Labrador.
One of the key services we offer is a dedicated move manager who will be your main point of contact throughout the moving process to Canada. Your move manager will work closely with you to understand your specific requirements, answer any questions you may have, and provide personalised guidance every step of the way. They will assist you in creating a detailed moving plan tailored to your needs, ensuring that all necessary arrangements are made in a timely manner.
Popular destinations we help with our removal service include St. John's, Conception Bay South, Paradise, Mount Pearl and Corner Brook. However, we can help you move to any destination in Newfoundland and Labrador and Canada. To get started on the process of moving, you can use our online cost calculator.
Furniture removals to Newfoundland and Labrador from the UK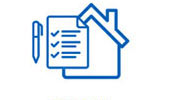 STEP 1
Home Survey or Quote

Get an online quote in 60 seconds or book a FREE home survey.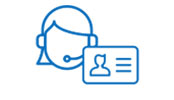 STEP 2
Help and Advice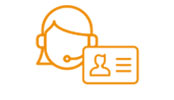 Your dedicated Account Manager can help answer your questions and tailor your removal requirements.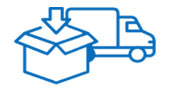 STEP 3
Your belongings packed and shipped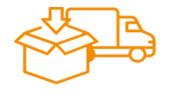 Our specialist export-packing team will take care of everything for you.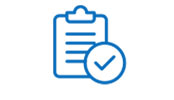 STEP 4
Customs clearance & delivery to your new home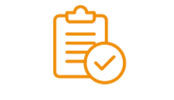 On arrival our agents will handle your customs clearance and deliver to your door.
House removals to Newfoundland and Labrador
To facilitate larger moves, we strongly suggest utilising our home survey service. This comprehensive service entails dispatching a skilled surveyor to your residence to evaluate your possessions, and they will provide you with a precise quote based on the volume of items.
Throughout the home survey, the surveyor will meticulously assess the belongings you intend to transport to Canada, taking into account their dimensions, weight, and any specific handling needs they may have.
Alternatively, we offer a convenient video survey option for smaller moves. Using your mobile device, you can schedule a time with our surveyors to conduct a virtual survey. This process involves recording a video of the items you plan to take for your removal to Canada, showcasing each item and providing a comprehensive overview of your belongings.
In addition to the aforementioned services, our company provides customers with the flexibility of choosing between air freight and sea freight options. These two alternatives cater to different requirements and preferences, allowing you to select the most suitable method for sending your goods.
When time is of the essence, air freight is the recommended choice. This service offers the advantage of being the quickest mode of transportation available. On the other hand, if your shipment to Canada is not time-sensitive and cost-effectiveness is a priority, sea freight is your ideal choice.
We are also committed to providing comprehensive support with documentation and customs clearance, ensuring a seamless and hassle-free moving process for you. We understand that international relocations can be perceived as overwhelming, but with our expertise at PSS International Removals, accumulated over 40 years, we are equipped to make the entire experience smooth and straightforward.
"Why choose PSS International Removals in 2023?"
Free home survey
Family run business for over 40 years
We only handle Overseas Removals
Members of BAR Overseas Group
BAR Advance Payment Guarantee Scheme
FIDI Global Alliance (Worldwide Moving Association)
FAIM Accredited (Removal Quality Assurance Standard)
Reviews from the UK to Canada, including Newfoundland and Labrador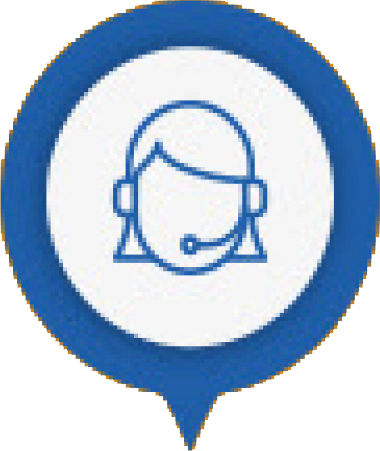 International removals to Newfoundland and Labrador cost calculator
Want to know how much it will cost to move house to Newfoundland and Labrador? Our free online International Removal Cost Calculator will help you calculate the volume of household goods you want to send and provide you with an estimate of the cost.
What Type Of International Removal Service Do I need?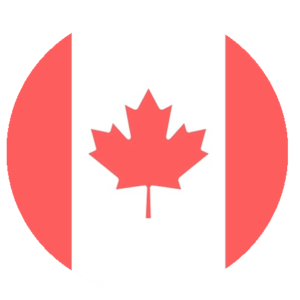 Moving to the UK?
Removals From Canada to the UK
We can also help you if you're moving to the UK from Newfoundland and Labrador, including St John's. Just complete the form below, and we'll be in touch.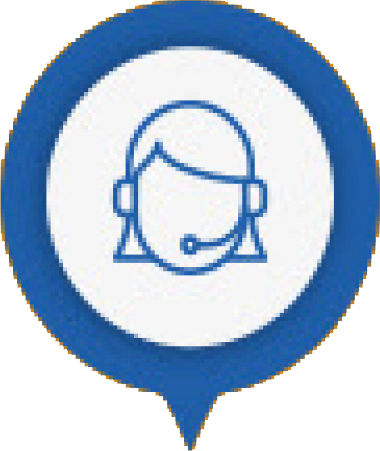 Complete Guide to Household Removals to Newfoundland and Labrador from the UK
Below are answers to the most Frequently Asked Questions about overseas removals to the Atlantic province of Newfoundland and Labrador, including St John's. There is a lot to consider, which is why we allocate you a Move Manager to guide you through the whole removal process. For more advice on visas and other information check out our Moving to Canada Guide.
How long do removals to Newfoundland and Labrador (NL)
Sea freight to the province of Newfoundland and Labrador, including St John's, is around 5-9 weeks for a full container load (FCL) or 8-12 weeks for a shared container/groupage service. These times are port-to-port, you will need to allow additional time for customs clearance and delivery to your new address.
Usually, it will take our packers 2-4 days to pack and load a container for your international move.
How much do international removals to the province of Newfoundland and Labrador cost?
The removal costs to the province of Newfoundland and Labrador will vary depending on the volume of goods you are looking to send overseas.
For example, for small removals, it can start from £700 to £1500, or for a 3 bedroom house move, it could end up costing £4200-£4900
We recommend you use our international removals cost calculator or book a home or video survey for a more accurate quote for your move to Newfoundland and Labrador.
What are the pros and cons of moving to Newfoundland and Labrador?
Living in Newfoundland and Labrador offers several pros, starting with its commendably low crime rate. The province consistently maintains below-average crime statistics, making it an exceptional choice for residents seeking a safe and secure environment. Additionally, there are other advantages to living in Newfoundland and Labrador, including the affordability of living expenses in urban areas and the attractive property prices when compared to other major Canadian cities.
However, it's important to consider some potential drawbacks associated with living in NL. One of these is the potential difficulty in finding employment opportunities, particularly in urban centers. The job market in Newfoundland and Labrador may not be as extensive or diverse as in larger cities, which can pose challenges for individuals seeking specific career paths or industries.
Another consideration is the weather conditions in Newfoundland and Labrador. The province experiences snowy and cold winters, which, while appealing to some due to winter activities and scenic landscapes, can be a deterrent for those who prefer milder climates or struggle with the cold.
Where to live in Newfoundland and Labrador?
The property market in Newfoundland and Labrador (NL) is currently experiencing moderate demand. The average price for a single-family home there is estimated to be around $270,000 CAD (£162,000)
When considering where to live in Newfoundland, some popular choices include St. John's, Mount Pearl, Conception Bay South and Paradise. The provincial capital of St. John's offers a diverse range of resources and services, while Mount Pearl lies adjacent to it and is known for its affordability and high quality of life.
Other popular areas include Conception Bay South on the eastern edge of the Avalon Peninsula and Paradise, a growing suburban community west of St. John's.
What jobs are popular in Newfoundland and Labrador?
Newfoundland and Labrador, Canada, is renowned for its stunning landscape and friendly people. Popular job opportunities in the region include healthcare services, social services, and accounting, sectors expected to remain in high demand with an ever-increasing population and economy.
However, the province also faces skill shortages in specific sectors. These include skilled trades, technology and engineering. Therefore, the province recruits workers outside Canada and beyond to fill these vacancies.
To increase your prospects of finding a job in Newfoundland and Labrador, research the industries you are interested in and network with professionals there.
How is the education in Newfoundland and Labrador?
Newfoundland and Labrador has an impressive educational heritage. The public school system here is fully funded, offering both English and French language options for students.
In Newfoundland and Labrador, there are a few universities, including the Memorial University of Newfoundland, one of the largest universities in Canada. Other notable institutions in Newfoundland include the College of the North Atlantic and the Marine Institute.
Newfoundland and Labrador's education system is renowned for its high quality, student-centred learning and personalised attention. The province is dedicated to helping students acquire the necessary knowledge and skillset for future success.
What are the fun activities to do in Newfoundland and Labrador?
Newfoundland and Labrador has a wide range of activities and attractions to offer. It is well known for its stunning coastline, quaint cute towns and diversified wildlife.
Gros Morne National Park, a UNESCO World Heritage Site is one of the province's most recognizable sites, including spectacular fjords, mountains and forests. Other popular attractions include L'Anse aux Meadows Viking settlement, Signal Hill in St. John's and Trinity.
From traditional music and dance to two theatres of visual arts, Newfoundland and Labrador has a diversified cultural environment. Its culinary sector is also noted for fresh seafood from restaurants throughout the region, as well as products acquired locally. While in Newfoundland you can also enjoy outdoor activities like hiking, kayaking, and whale watching while they are here.W