International Shipping
International Shipping to Austria
Get a quote for shipping to Austria from the UK, including prices to ship furniture, boxes, bags and more.
If you are moving to Austria and need to ship personal effects or household goods to Austria, you have come to the right place.
Whether you are a UK migrant shipping your entire house contents, or an Austrian expat returning home with a few suitcases, PSS International Removals will handle the entire process for you.
We have been shipping people's belongings to Austria from the UK for over 40 years, and after all this time of organising and performing global shipments, our priorities have never wavered; to provide customers with exceptional service and cheap shipping costs from the UK to Austria.
As PSS are members of both the exclusive European Movers Partnership (Euromovers) and Demeco International Group, we have an extensive shipping and delivery network throughout Europe, including Austria. This allows us to offer you a higher level of service and lower costs for shipping your goods to Austria.
We have designed our overseas shipping service to make your transition to life in Austria a simple one. It doesn't matter if you are shipping a few boxes or a whole household and a car, we fully organise your UK to Austria shipment, including customs clearance and help with documents.
Shipping your belongings to Austria is easy with PSS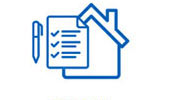 STEP 1
Home Survey or Quote

Get an online quote in 60 seconds or book a FREE home survey.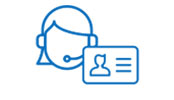 STEP 2
Help and Advice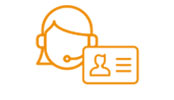 Your dedicated Account Manager can help answer your questions and tailor your shipping requirements.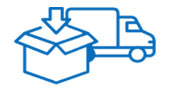 STEP 3
Quick and easy collection and shipping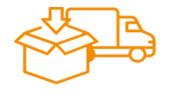 Whether you are shipping boxes or furniture, choose either our self-packing or  professional packing service.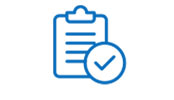 STEP 4
Customs clearance & delivery to your new home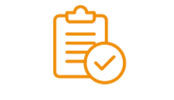 On arrival our agents will take care of customs clearance and deliver to your door.
"Why choose PSS International in 2023?"
Free home or video survey
Independent, family run business with 40 years of experience
We only handle overseas removals & international shipping
Members of BAR Overseas Group
Protection by the BAR Advance Payment Guarantee Scheme
FIDI Global Alliance (Worldwide Moving Association)
FAIM Accredited (Removal Quality Assurance Standard)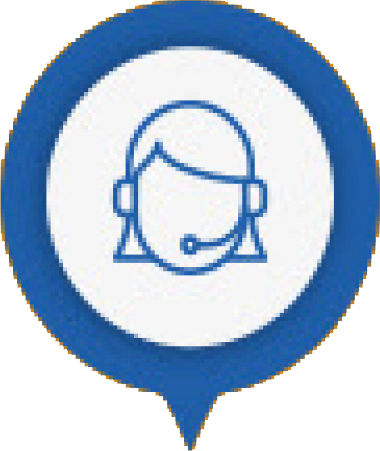 Shipping to Austria from the UK
From the moment you alert us of your interest, we allocate you a move coordinator to arrange your UK to Austria shipping from pre-home survey through to unloading of your boxes. Our reputation as the UK's foremost personal shipping provider means we know what it takes to move the belongings of families, expats, travellers and students to Austria as part of a smooth and stress-free process.
We serve every Austrian city and region, so rest assured your belongings will arrive safely wherever you are heading!
Some of the most popular cities for our Austria shipping service include:
Vienna, Salzburg, Graz, Linz, Innsbruck and more.
What does our international shipping service to Austria include?
Door to door shipping service
Free home/video survey
Part or full load container removal service
Dedicated Move Manager
Help with documentation
Export quality packing materials
Choice of self-pack or professional packing service
Advice on customs requirements
Use of recognised accredited shipping lines
Customs clearance
Storage in UK or Austria if required
Shipping to Austria Reviews
International removals to Austria cost calculator
Want to know how it will cost to move house to Austria? Our free online International Removal Cost Calculator will help you calculate the volume of household goods you want to ship and provide you with an estimate of the cost.
The Ultimate Guide to Shipping to Austria
Below are answers to the most Frequently Asked Questions about shipping to Austria.
Where in Austria do you ship to?
We have regular road shipments going to all the major cities in Austria and provide a door to door shipping service from anywhere in the UK to anywhere in Austria.
Some of the major regions and cities we ship to in Austria include:
Vienna
Graz
Linz
Salzburg
Innsbruck
Klagenfurt
Villach
Dornbirn
Wiener Neustadt
Steyr
Feldkirch
Bregenz
We ship to all states in Austria including:
Carinthia
Vorarlberg
Lower & Upper Austria
Styria
Tyrol
Vorarlberg
How Much Does Shipping to Austria Cost from the UK?
Considering the distance between the two, you may be pleasantly surprised at how cheap shipping is to Austria from the UK.
PSS calculates shipping rates to Austria from the UK on the chosen shipping method for sending goods to Austria.
We have large numbers of customers shipping belongings to Austria every year, and so we can extend very competitive shipping rates.
Typical Shipping Costs from the UK to Austria
The cheapest way to ship to Austria is using part-load road freight or container shipping. When you add up the cost of sourcing and replacing your smaller pieces upon arrival, it is often cheaper and more convenient to ship a higher volume of goods. You may also find it hard or costly to replace some of your belongings in Austria.
We calculate part-load shipping quotes from the UK to Austria using the combined dimensions of your consignment and the space your belongings take up within the truck or container.
For dedicated shipping moves, your freight costs to Austria are determined by the size of the lorry or shipping container you use.
Cost of air freight shipping to Austria
If you need to send items to Austria urgently, we offer express air freight services. Air freight is our fastest shipping option, and for smaller quantities, it can be surprisingly cost-effective. We estimate air freight quotes on the weight and volume of your goods, so for consignments of more than a couple of boxes, sea freight shipping is much cheaper.
Your start and end destinations also add to the overall cost of shipping goods from the UK to Austria. With many available destinations across Austria, PSS go the extra mile for convenient delivery. However, the further that your items have to travel, the higher your Austria shipping quote will be.
Cheapest shipping quotes to Austria
We endeavour to provide the most affordable shipping costs to Austria. Due to the volume of goods we ship every year and the number of customers we help move to Austria, we have the ability to offer cheap shipping solutions.
If you receive a cheaper estimate than that offered by PSS, check that they include a full door to door service and make sure all extra costs are included. Also, ensure that they are a fully accredited shipping company with FIDI or BAR Overseas to receive the best price and service.
Get an accurate price for shipping to Austria
The surest way to receive an accurate shipping quote is through a free home survey. Our home surveys are intended to provide customers with a clear-cut and detailed shipping quote from the UK to Austria before they agree to anything.
Shipping by Road Freight to Austria from the UK
Most consignments being shipped to Europe, including Austria are by road transport. This can be by a dedicated lorry or van if you have a lot of belongings or if you want your shipment to arrive urgently.
Most people, however, opt to ship their belongings as a part load or groupage whereby you share a vehicle. This can work out very economical especially when we use a large vehicle such as a European road train.
Road transport is safe and secure and perfect for large and heavy items or if you have a larger volume to ship.
You can find out more about our freight services on our container shipping to Austria page.
Standard Air Freight Shipping
Our standard air freight shipping service is ideal for when you have boxes,suitcases and other smaller items that you need to arrive in Austria quickly. Some people choose to send the bulk of their items by sea freight and the belongings they need more urgently by air. This service is often used by tradesmen and business people wishing to ship tools and other items to Austria so they can begin work immediately.
Our standard air freightservice takes around 7 – 14 days to arrive in Austria.
Express Air Freight and Fast shipping from the UK to Austria
If you need to ship items to Austria urgently, we advise using our priority Express Air Freight Service. This is similar to our air freight service but similar to the speed of a courier. Whilst more expensive, it is still much cheaper than airline excess baggage fees to Austria.
Shipping Personal Effects to Austria from the UK
Shipping personal effects from the UK to Austria is easy with PSS. We send personal items to Austria for hundreds of customers each year, from shoes and clothing, toiletries and makeup, to sports equipment, tech and musical instruments, your shipping options are limitless.
Shipping Parcels and Small Packages to Austria
For smaller packages, it may be best to use Royal Mail – especially for parcels weighing less than 2kg. For larger or multiple boxes, you can save money by using a personal shipping service like that from PSS.
Shipping Goods and Freight to Austria
At PSS International we specialise in personal shipping and household removals services for individuals relocating to Austria.
If you wish to ship commercial or non-personal items to Austria, then it is best to contact a freight-forwarder.
Shipping Furniture to Austria
If you are moving house to Austria and have furniture or have large items to ship then our international removals and furniture shipping service is ideal for you.
We can give you an estimate for your move via a home or video survey so we can organise the appropriate sized shipping container. It does not matter if you are just shipping one peice of furniture with a few boxes or the entire contents of your house, we will be able to help.
Our experienced packers will ensure your furniture including beds, sofas, tables, chairs, cupboards etc. are professionally export wrapped for their journey. We can also help with disassembly and reassembly upon request.
For more details visit our shipping furniture to Austria page.
Shipping Luggage and Excess Baggage to Austria from the UK
Using PSS to ship boxes, luggage, suitcases and excess baggage to Austria cuts out the exorbitant fees charged by airline carriers, but it also makes your journey to Austria more manageable by reducing the amount of luggage you have to haul.
We will supply you with boxes in a variety of sizes, or you can use your own bags and suitcases.
Whether you have one box, two suitcases or ten loads of excess baggage, our baggage shipping to Austria is the most convenient service!
You can choose between shipping your luggage economically by sea freight or if time is of the essence you use our air freight service for your excess baggage.
The whole process for shipping your extra bags is very easy. You can get a quote and book online using the baggage shipping page.
Shipping Boxes to Austria
Our box shipping service is perfect if you are shipping small items to Austria from the UK. PSS will send your boxes in a shared container or lorry (groupage) along with those from other customers, so you only pay for the space you use.
We can supply a variety of boxes and carton sizes, including packing and wrapping materials such as bubble wrap. You can choose from economy size shipping cartons, smaller book cartons or larger tea cartons. We also have custom cartons for larger items such as bicycles and TVs.
You can choose to ship your personal effects in boxes by sea freight or air freight, depending on urgency.
With Royal Mail, your parcel is limited to just 2kg, but with us, boxes can weigh up to 25kg and you can send as many as you like.
Shipping Cars and Other Vehicles to Austria
PSS provides a range of shipping options to make car shipping to Austria possible regardless of your vehicle. Whether you want to send a car to Austria in a container of its own or with other personal and household items, our Austria vehicle shipping services make it possible.
In addition to shipping cars, we can assist with shipping other types of vehicle to Austria, such as motorcycles, bikes, caravans, motorhomes and boats.
Options including shipping your car in a container on its own or in a larger container with your other household belongings. You can also use a roll-on / roll-off (RORO) or lift-on / lift-off (LOLO) for your vehicle. You can find more details on our car shipping page or speak to one of our advisers for more details of which is the most appropriate method for you.
What type of shipping company should I use?
If you are only sending a small parcel or package to Austria you can use Royal Mail or perhaps a courier company. However, if your package weighs more than 2kg then you will need to use a personal shipping company like PSS.
When exporting sentimental items or valuable furniture overseas, you need to have full trust in the worldwide shipping company you choose. There are a few signals to look for that can help determine the best global shipping companies to Austria.
Accreditations and associations are the soundest signs of how trusted a firm is and how secure their solutions are. PSS' continued efforts and dedication to shipping to Austria from the UK is echoed in our memberships and achievements:
FAIM Accredited – the only globally recognised independent quality assurance standard for the international moving industry.
FIDI Global Alliance Members – offering customers with same superior standards in Austria as in the UK.
British Association of Removers Members – the leading British quality standard and ensures customers financial protection with the BAR Advance Payment Guarantee Scheme.
Movers Trading Club (MTC) – Members of this organisation join together to negotiate the best service and shipping rates with leading international shipping companies. Members are therefore able to offer lower shipping rates to customers.
Members of the European Movers Partnership (Euromovers) and Demeco International provide us with an unrivalled distribution network throughout Europe.
How Long Does Shipping From UK to Austria Take?
Shipping times to Austria can vary. Part load (shared / groupage) shipping takes longer than shipping a dedicated or full container load as different customers shipments need to be consolidated to fill one container or lorry.
Average Shipping Times to Austria from the UK

| Air Freight | Dedicated Load (FCL) | Part Load (Groupage) |
| --- | --- | --- |
| Up to 10 days | Up to 7 days | Up to 3 weeks |
Packing your Items for Shipping to Austria
PSS provides two packing options, the first and most commonly chosen option being a full professional packing service. However, if you prefer, you can self-pack with our "You Pack We Ship" service.
Professional Packing Service
When you choose our professional overseas packing service, a specialist team will arrive at your home on the day of your move to pack the necessary items in robust packing materials and moving boxes ready for sending to Austria. For furniture, we offer a full export wrapping service to guarantee items are well protected.
We can also provide custom made wooden crates and antique wrapping for the more delicate items.
Our packing teams create an inventory to ensure our customer is aware of every item that is being shipped to Austria.
Self-Pack Service
If you are only sending a small number of items in boxes or suitcases, you can choose to self-pack your belongings in the comfort of your own home. "You Pack, We Ship" is an increasingly popular option among PSS customers.
We understand the importance of the safe handling and delivery of your goods to Austria, so we still provide all moving boxes, tea cartons and packing materials such as bubble wrap when you self-pack.
When you are ready, we collect your boxes and deliver them to your new home in Austria.
What Can/Can't I Ship to Austria?
Regardless of how you travel into Austria, you and your possessions must pass through customs upon arrival. Austria has a list of items that are either prohibited or on restricted entry into the country, which you should observe before your consignment is shipped or risk facing refused entry or prosecution.
Also, you must ensure that you thoroughly clean any outdoor items before shipping.
For a list of items that are prohibited or restricted and for other customs requirements, please see our FIDI Customs Guide for Austria.
Customs Guide for shipping personal effects to Austria
With the UK leaving the European Union, customs requirements including customs documentation, customs charges, processes, duties and taxes are subject to change.
They will also depend on whether you are a UK citizen, have residential status or are an expat/citizen from Austria.
We, therefore, recommend you check the latest customs requirements for importing your belongings in our FIDI Customs Guide for Austria.
Your PSS Move Manager will also be able to advise on the latest customs requirements for Austria.
Do I Need Shipping Insurance or Shipment Protection Cover to Austria?
It is highly encouraged to take out shipping insurance or shipment protection cover before you ship your personal effects or household goods to Austria.
Although it is doubtful to experience difficulties when shipping items from the UK to Austria, it is still wise to have shipment protection cover when sending goods overseas, especially for belongings of significant financial value.
PSS International presents very flexible Shipment Protection Plans. You can cover your whole shipment or choose specific items you wish to protect.
Your PSS Move Manager will explain the different options available and guide you through completing the Shipment Protection Valuation form.