International Removals
Removals to New Jersey
Get a quote for international removals to New Jersey from the UK using our international removal cost calculator. You will receive estimated removal costs and delivery times.
We understand that relocating to such a diverse state is highly exciting. Whether you're drawn to the urban centres, the coastal towns, or the serene countryside of New Jersey, our team is equipped to ensure your transition is smooth and hassle-free.
With its rich tapestry of cultures and landscapes, New Jersey offers unique relocation needs different from domestic moves. That's why our international removal services are as multifaceted as the state.
And for those pondering the logistics of moving items across the ocean or through international borders, our specialised team is adept at handling customs and documentation, ensuring your belongings arrive safely in the Garden State.
Get a quote today to start the process of moving to New Jersey.
Overseas removal service to New Jersey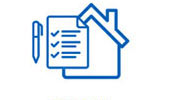 STEP 1
Home Survey or Quote

Get an online quote in 60 seconds or book a FREE home survey.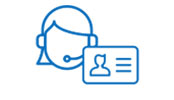 STEP 2
Help and Advice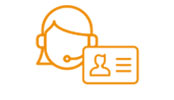 Your dedicated Account Manager can help answer your questions and tailor your removal requirements.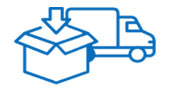 STEP 3
Your belongings packed and shipped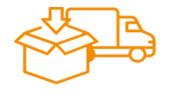 Our specialist export-packing team will take care of everything for you.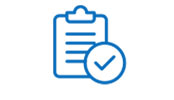 STEP 4
Customs clearance & delivery to your new home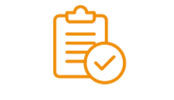 On arrival our agents will handle your customs clearance and deliver to your door.
Removal service to New Jersey
New Jersey isn't just a state; it's a vibrant blend of history, innovation, and East Coast charm. And if you're aiming to immerse yourself in this blend, we're here to ensure your entrance is as warm as a Jersey summer day.
With our vast experience, we've become the preferred choice for those looking to seamlessly transition to any part of New Jersey when relocating from the UK.
Every move is a unique adventure, and we're committed to making yours exceptional. To guide you in this new chapter, our team is always available for detailed consultations to discuss the specifics of your move.
Your personal relocation specialist will guide you through the process, address any concerns, and ensure every detail is meticulously managed.
So, if the allure of a fresh start in New Jersey is calling out to you, let PSS International Removals be your guiding star on this captivating journey.
Reach out to us today, and let's make your dream to the US a vivid reality.
"Why choose PSS International Removals in 2023?"
Free home survey
Family run business for over 40 years
We only handle Overseas Removals
Members of BAR Overseas Group
BAR Advance Payment Guarantee Scheme
FIDI Global Alliance (Worldwide Moving Association)
FAIM Accredited (Removal Quality Assurance Standard)
Reviews for USA including New Jersey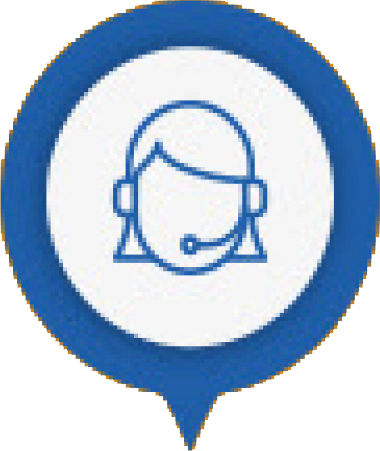 International removals Removals to New Jersey cost calculator
Want to know how much it will cost to move house to New Jersey? Our free online International Removal Cost Calculator will help you calculate the volume of household goods you want to ship to the USA and provide you with an estimate of the cost.
What Type Of International Removal Service Do I need?
Moving to the UK?
Removals From USA to the UK
We can also help you if you're moving to the UK from USA. Just complete the form below and we'll be in touch.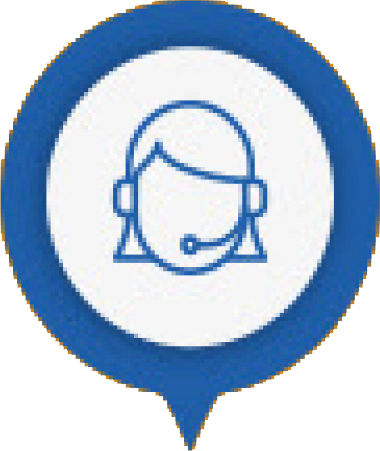 Complete Guide to Household Removals to New Jersey from the UK
Below are answers to the most Frequently Asked Questions about overseas removals to New Jersey. There is much to consider, so we allocated a Move Manager to guide you through the removal process.
How Long Do Removals to New Jersey Take?
How Much Do International Removals to New Jersey Cost?
What are the pros and cons of moving to New Jersey?
New Jersey, often overshadowed by its neighbour New York, is a state with its unique charm and appeal. For those from the UK contemplating a move to New Jersey, the Garden State offers a mix of urban and suburban living. Its proximity to major cities like New York and Philadelphia makes it an attractive location for those seeking job opportunities while enjoying a relatively quieter residential setting.
The state boasts beautiful beaches along the Jersey Shore and a rich cultural tapestry influenced by its diverse population. However, moving to New Jersey also has its challenges. The state has one of the highest property taxes in the US, and traffic congestion can be daunting, especially towards significant bridges and tunnels.
While the state offers a mix of urban and suburban settings, it can sometimes lack the vibrancy of major metropolises. Yet, for many Brits, the balance of work opportunities, suburban comfort, and proximity to major cities makes New Jersey an appealing choice.
Where to live in New Jersey?
New Jersey, often called the "Garden State," offers a range of living options from bustling urban areas to serene beach towns and picturesque suburbs. Newark, the state's largest city, is undergoing a renaissance, with revitalized neighbourhoods offering a mix of historic charm and modern amenities.
For those seeking coastal living, towns like Asbury Park, Cape May, and Long Branch provide beautiful beachfront properties and a relaxed lifestyle. With its renowned university, Princeton offers a blend of academic culture and small-town charm. Hoboken and Jersey City, located just across the Hudson River from Manhattan, are popular among professionals for their proximity to New York City, offering stunning skyline views and a vibrant urban atmosphere.
When considering relocating to New Jersey, exploring the state's diverse cities and towns is essential, each offering its unique blend of culture, amenities, and lifestyle.
What are the jobs in demand in New Jersey?
With its strategic location and diverse economy, New Jersey offers many job opportunities. The state's pharmaceutical and biotech sectors are particularly strong, with major companies like Johnson & Johnson and Merck headquartered there. Information technology and telecommunications are also significant sectors, with a demand for software developers, network administrators, and other tech roles.
The state's proximity to New York City means finance and banking are prominent industries. New Jersey's extensive transportation network, including ports, highways, and railways, ensures that logistics and transportation remain vital sectors.
Tourism, especially along the Jersey Shore, provides hospitality, service, and entertainment roles. For those from the UK considering a move to New Jersey, tapping into local job fairs, networking events, and professional associations can be instrumental in navigating the state's job market.
How is the education in New Jersey?
New Jersey has a longstanding reputation for its commitment to quality education. The state boasts some of the nation's top public schools, focusing on academic excellence and holistic development. Rutgers University, the state's flagship institution, offers a comprehensive range of programs and is known for its research endeavours.
The College of New Jersey (TCNJ) and Rowan University further enhance the state's higher education offerings. For British families with children aged 5-18 relocating to New Jersey, the state's public school system provides many options, from traditional public schools to specialized magnet programs.
New Jersey also has a rich array of private and parochial schools, each with its distinct ethos and approach to education. For families moving from the UK to New Jersey, the state's focus on academic excellence and a diverse range of educational options ensures a conducive environment for learning and growth.
What are the fun activities to do in New Jersey?