International Removals
Removals to Sydney and New South Wales
Get a quote for removals to Sydney and New South Wales from the UK. This includes furniture removals and sending boxes.
PSS is a leading international removal company with a longstanding reputation for assisting individuals and families in relocating their belongings to Sydney and New South Wales. With years of experience in the industry, PSS has established itself as a trusted and reliable partner for all kinds of moves.
Whether you are planning to send a few boxes or require a comprehensive household removal, PSS is equipped with the necessary expertise to meet your specific requirements. Their team of professionals understands the intricacies involved in international relocations and will ensure a smooth and hassle-free moving process for you.
When choosing PSS as your removal company, you can expect personalised assistance throughout the entire journey. A dedicated move manager will be assigned to your relocation, providing guidance and support every step of the way. They will assist you with important documentation and customs clearance procedures, ensuring compliance with all necessary regulations.
To start the process of moving, complete our international removals cost calculator and one of our friendly team will contact you.
Overseas Removal Company to Sydney and New South Wales from UK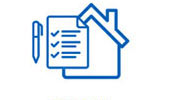 STEP 1
Home Survey or Quote

Get an online quote in 60 seconds or book a FREE home survey.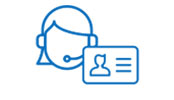 STEP 2
Help and Advice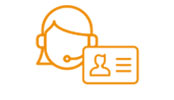 Your dedicated Account Manager can help answer your questions and tailor your removal requirements.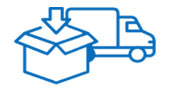 STEP 3
Your belongings packed and shipped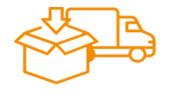 Our specialist export-packing team will take care of everything for you.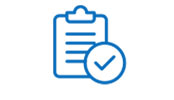 STEP 4
Customs clearance & delivery to your new home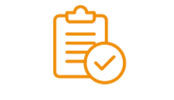 On arrival our agents will handle your customs clearance and deliver to your door.
How Our Sydney and NSW International Removals Service Works
When you choose PSS for your international move to Australia, you can expect exceptional support from their dedicated removal team. From the moment you start planning your move, their helpful team will answer your questions, provide guidance, and ensure a smooth transition. PSS understands the challenges and complexities associated with international moves, and its professionals are well-equipped to address any concerns you may have.
One of the key advantages of working with PSS is their commitment to personalised service. They assign a dedicated move manager to oversee your relocation, ensuring that you have a single point of contact for all your needs. Your move manager will work closely with you to understand your specific requirements and preferences and tailor the relocation process accordingly. They will provide detailed assistance with customs clearance and documentation, making sure all necessary paperwork is completed accurately and efficiently.
PSS takes pride in its comprehensive network, which enables them to transport your belongings to any destination in Australia, including remote locations in New South Wales. Whether you're moving to the bustling city of Sydney, the scenic Central Coast, the vibrant city of Wollongong, or the charming towns of Maitland, Coffs Harbour, Port Macquarie, or Cessnock, PSS can ensure that your belongings reach your desired destination safely and on time.
The quickest way to get a quote is to fill out our online international removals cost calculator. You can book a home survey with one of our highly experienced international removals surveyors.
The surveyors will visit your home and evaluate the cost of the move based on the household belongings you are planning to send abroad. Alternatively, you can arrange a video survey to get a quote for your removal.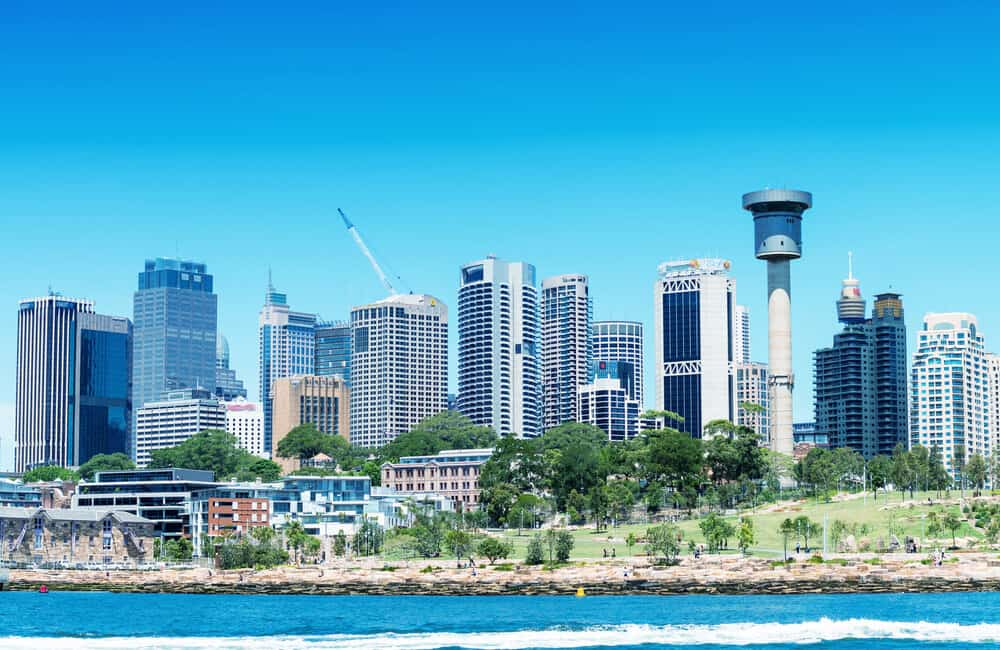 Sydney and New South Wales International Removals Reviews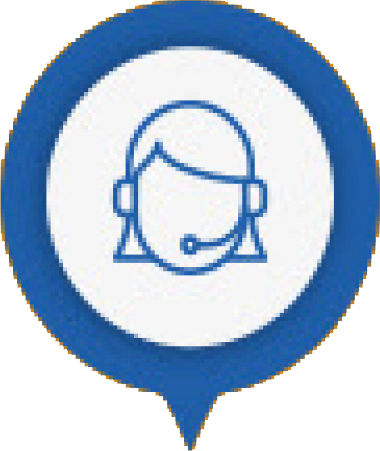 International Move to Sydney And NSW Cost Calculator
Want to know how much it will cost to move house to Sydney and NSW in the near future? Our free online international removal company costs calculator will help you calculate the volume of household goods you want to ship and provide you with an estimate of the cost.
What Type Of International Removal Service Do I need?
Moving to the UK?
Removals from Sydney and NSW to the UK
We can help if you are moving to the UK from Sydney and NSW. Complete the form and we will be in touch.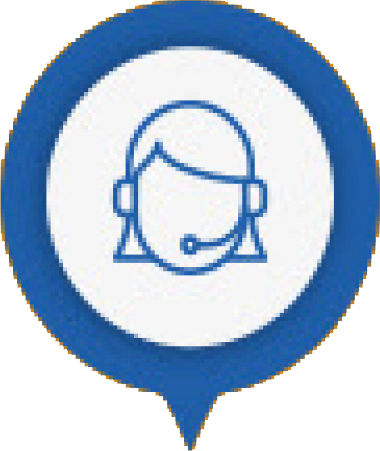 Complete Guide for moving to Sydney and NSW from the UK
How long does international removals to Sydney and NSW take?
Average removal time to Sydney and NSW from the UK
Sea freight times from the UK to Sydney and NSW are around 6-9 weeks for a full container load (FCL) or 8-12 weeks for a shared container/groupage service (Sometimes called less than container load – LCL). In addition, you will also need to allow added time for Sydney and NSW customs.
Usually, it will take our professional packers 2-4 days to pack and load a container.
What is the cost of international removals to Sydney and NSW?
What is the cost of international removals to Sydney and NSW?
The cost of removals to Sydney and NSW will depend on many factors such as the volume of goods you are sending, and whether you use an air freight or sea freight service.
To receive a guideline price for moving to Sydney and NSW, you can use our international removals cost calculator, or you can book a home or video survey for a more accurate quotation.
How to buy a property in Sydney and New South Wales?
How to buy a property in Sydney and New South Wales?
Sydney has a wide range of housing and property types available.  You can buy a property in Sydney and New South Wales by either private treaty or auction.
Where you buy will depend on your finances, requirements with respect to amenities, and life-style preferences.  View our comprehensive guide to Sydney and NSW housing.
Although Sydney housing is expensive, prices are now coming down from their pandemic highs.  Sydney's median house price dropped by 6.1% in the last quarter of 2022 to sit at $1.257 million.   Units have followed a similar path. General sentiment is that prices will continue to fall throughout 2023.
However, there are still areas of much more affordable housing in the outer suburbs, particularly the Blacktown City Council area.  For example, the mean house price in both Blackett and Bidwill is $680,000, and $695,000in Emerton.
Where to live in Sydney?
Where to live in Sydney?
Many UK expats move to Sydney's northern beaches suburbs where they can soak up the sun, sand, and surf.  Some of Sydney's best schools are in this area.
Good family-friendly suburbs include Ashfield, Beecroft, Lane Cove, Normanhurst, Oatley, Putney, St Ives, Wahroonga, Waverley, and Westmead.  Western Sydney's major private referral hospital is at Westmead, as is the public Westmead Children's Hospital.
Blacktown City Council is an outer western suburb with more affordable housing and plenty of employment opportunities.  Suburbs like Dharruk, Emerton, Parramatta, Tregear, Shalvey, and Warragamba in particular have large migrant populations.
Where to live in New South Wales?
Where to live in New South Wales?
If living in Sydney doesn't suit you, NSW has plenty of premier rural destinations.  Where your head depends on your desired lifestyle and interests.
On the far north coast near the Queensland border is Byron Bay, home to an eclectic mix of alternative lifestylers, movie stars, surfers, and professionals.
For wine buffs, the historic Hunter Valley region, Australia's first wine-growing area, may be perfect.  Popular towns here include Pokolbin, Cessnock (budget-friendly), Scone (horses), Broke, Maitland, Lovedale, Morpeth, Paterson, and Rothbury.
To the west of Sydney, the famous and spectacular Blue Mountains has many quaint historical and family-friendly towns.  Topping the list are Katoomba, Blackheath, Wentworth Falls, and Leura.
Top towns in the Southern Highlands southwest of Sydney include Berrima, Bowral, Mittagong, Mossvale, Robertson, and Bundanoon.
NSW's southern coast is impressive with plenty to offer in towns like Batemans Bay, Kiama (famous blowhole), Merimbula, Shellharbour, Shoalhaven, Wollongong, and Illawarra.
What are the pros and cons of moving to Sydney and NSW?
There are many pros to moving to Sydney and NSW from the UK. These include having wonderful beaches such as Palm Beach, Hyams Beach and Jervis Bay nearby your home in NSW. There are more than 100 beaches in Sydney and over 892 beaches in New South Wales. If you are a fan of beaches, you will plenty to explore including the Sydney Opera House and the Sydney Harbour Bridge.
Other pros of moving to Sydney and NSW are that there are many job opportunities, especially if you work in Financial and Professional Services, IT, Education and Research, or other sectors in demand in Australia. The average pay in New South Wales is amongst the highest in Australia with low unemployment rates. Sydney is also ranked one of the best places to live for quality of life which takes into account infrastructure, airport facilities, smart technology and alternative energy, supply of electricity, public transport and traffic congestion.
The cons of living in Sydney and NSW is that houses can be expensive, however, if you look towards the cheaper suburbs, you can find many great affordable properties in NSW for you and your family. Affordable suburbs in NSW include Cessnock, Gorokan, and Raymond Terrace – all within a reasonable distance of the Sydney CBD. Newcastle & Lake Macquarie also have affordable properties to live in and can be a good solution if you are on a budget.
Another con of living in Sydney and NSW is the traffic. Sydney is the most populous city in Australia and NSW has a population of over 8 million. Whilst there are major benefits of moving to Sydney and NSW, you may find the traffic to be a slight issue. However, there are other great reasons why you should make the move to Sydney and NSW. These include the beach lifestyle, nightlife, spacious housing, great weather and the art culture. If you are convinced about making the move to NSW, we can help you with our removal services.
What are the jobs in demand in New South Wales and Sydney?
What are the jobs in demand in New South Wales and Sydney?
According to Grabjobs, demand for IT and HR professionals in Sydney is poised to boom.  However, current in-demand sectors and professions in Sydney include:
Healthcare (nurses, aged care and childcare workers)
IT (website/app developers, data centre technicians),
Trades (construction workers, fibrous plasterers, electricians, carpenters, forklift drivers),
Education (teachers),
Retail (sales assistants, customer service advisors),
Accountants,
Veterinary Technician/Assistants,
Commercial Cleaners,
Fitness Instructors,
Admin Assistants,
Kitchen Hands
In-demand jobs in rural NSW are in:
Healthcare (registered nurses, aged, disabled, and child carers, medical receptionists, general practitioners, resident medical officers)
Construction & Engineering (construction managers, metal fitters and machinists, civil and mining engineers)
Agriculture (farmhands, managers, agricultural scientists and consultants)
Education (teachers – all ages and special needs)
Accounting (management, taxation accountants, auditors)
Migrants interested in moving to regional NSW may qualify for the Subclass 187 Regional Sponsored Migration Scheme visa.
How is the education in Sydney and New South Wales?
How is the education in Sydney and New South Wales?
Sydney and New South Wales have a world-class education system. Top schools as per their Higher School Certificate (HSC) performance and teacher-to-student ratios include:
James Ruse Agricultural High School – public school; ranked #1 in NSW for nearly 2 decades.
Sydney Grammar School – top ranked private school
St Aloysius' College – 2nd ranked private school
North Sydney Boys High School – 2nd ranked public high school
Sydney Girls High School – 3rd ranked public high school
North Sydney Girls High School – 4th ranked public high school
Baulkham Hills High School – 5th ranked public high school
Cheltenham Girls High School – non-selective high HSC performing public school
Top universities in NSW and Sydney:
University of Sydney – Australia's first university and one of Australia best
University of NSW – scientific, technological, and professional disciplines
University of Technology Sydney – practice-oriented, research focussed, and partners with business and industry
Macquarie University – public research university
Charles Sturt University – Australia's largest regional university with 6 campuses across NSW
Southern Cross University – research-focussed regional university with several campuses in NSW and Queensland
University of New England – top ranking private regional university
What are the fun activities to do in Sydney and New South Wales?
What are the fun activities to do in Sydney and New South Wales?
When it comes to things to do in Sydney and NSW, you're spoilt for choice.  Sydney is famous for iconic landmarks like the
Sydney Opera House
Sydney Harbour Bridge
Bondi Beach
Taronga Zoo
Royal Botanic Garden
Queen Victoria Building
The Rocks
Sydney Observatory
Museum of Contemporary Art Australia
There is also an extensive network of cycle paths along the coast.
As one of Australia's two main cultural and entertainment hubs, there's also no shortage of live acts, plays, movies, festivals and more.