International Removals
Removals to Melbourne and Victoria
Get a quote for international removals to Melbourne and Victoria from the UK. Our removal services include household removals and boxes.
PSS is a leading removal company for sending your belongings to Melbourne and Victoria from the UK.  We have helped people move for over 40 years and have the knowledge and expertise to assist you.
For popular destinations in Melbourne we provide a removal service including Carlton, Docklands, East Melbourne, North Melbourne and West Melbourne. However, we can help with removals to any destination in Melbourne and Victoria.
Whether you are looking for a full household removal or looking for a smaller move, PSS will provide a cost-effective service for moving and help you throughout.
To start the removal process complete our international removals cost calculator or call our team.
Overseas removals to Melbourne and Victoria from the UK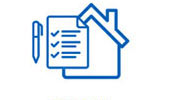 STEP 1
Home Survey or Quote

Get an online quote in 60 seconds or book a FREE home survey.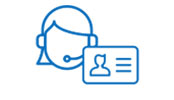 STEP 2
Help and Advice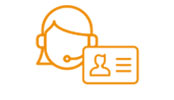 Your dedicated Account Manager can help answer your questions and tailor your removal requirements.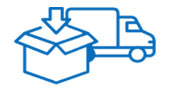 STEP 3
Your belongings packed and shipped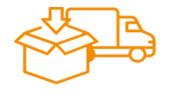 Our specialist export-packing team will take care of everything for you.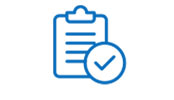 STEP 4
Customs clearance & delivery to your new home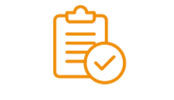 On arrival our agents will handle your customs clearance and deliver to your door.
International Removal Company to Melbourne and Victoria from the UK
You can obtain a quote for relocating to Melbourne and Victoria using our international removals cost calculator. This tool will generate an estimated moving cost that considers customs clearance, door-to-door pickup, and delivery to your new location.
Alternatively, you can get an accurate quote by scheduling a home or video survey. This service helps ascertain the volume of goods you're shipping overseas and provides advice tailored to your move. A video survey can be arranged with a member of our team, who will then offer a quote. With over 40 years of experience, PSS has been providing cost-efficient solutions for removals to Australia.
A dedicated move manager will be on hand to guide you through the documentation process and customs clearance. They will also be readily available to answer any queries you may have throughout your move.
Our professional packing team will meticulously wrap your belongings, ensuring they reach their destination in impeccable condition. This includes careful handling and wrapping of furniture, delicate items, and various household goods.
In addition to that, we offer a shipping service to Australia, which includes a specialized car shipping service. Given our extensive experience assisting clients with their overseas relocation to Australia, we are perfectly positioned to facilitate your move.
Whether your destination is a bustling suburb in Melbourne or Victoria, or a more secluded spot, PSS is fully equipped to cater to your needs.
Melbourne International Removals Reviews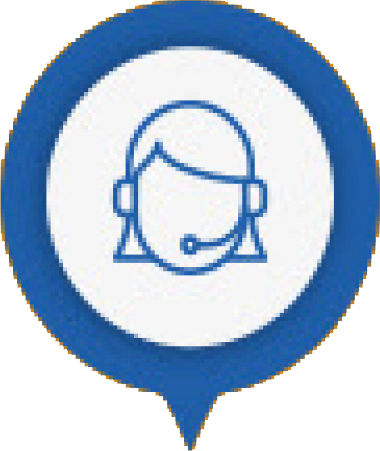 International Move to Melbourne and Victoria Cost Calculator
Want to know how much it will cost to move house to Melbourne and Victoria in the near future? Our free online international removal company costs calculator will help you calculate the volume of household goods you want to ship and provide you with an estimate of the cost.
What Type Of International Removal Service Do I need?
Moving to the UK?
Removals from Melbourne and Victoria to the UK
We can help if you are moving to the UK from Melbourne and Victoria. Complete the form and we will be in touch.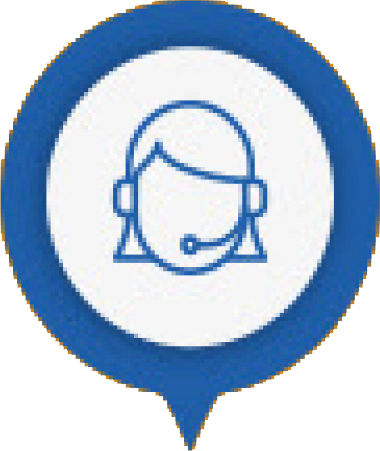 Complete Guide for moving to Melbourne and Victoria from the UK
How long does international removals to Melbourne and Victoria take?
Average removal time to Melbourne and Victoria from the UK
Sea freight times from the UK to Melbourne are around 6-9 weeks for a full container load (FCL) or 8-12 weeks for a shared container/groupage service (Sometimes called less than container load – LCL). In addition, you will also need to allow added time for Melbourne customs.
Usually, it will take our professional packers 2-4 days to pack and load a container.
What is the cost of international removals to Melbourne and Victoria?
What is the cost of international removals to Melbourne and Victoria?
The cost of removals to Melbourne will depend on many factors such as the volume of goods you are sending, and whether you use an air freight or sea freight service.
To receive a guideline price for moving to Melbourne, you can use our international removals cost calculator, or you can book a home or video survey for a more accurate quotation.
How to buy a property in Melbourne and Victoria?
How to buy a property in Melbourne and Victoria?
Melbourne housing is some of the most charming and historical in Australia.  Auctions and private sales are the 2 most common options for buying property here.  Where you buy will depend on your finances, requirements with respect to amenities, and lifestyle preferences.  View our comprehensive guide to Melbourne and Victorian housing.
Melbourne property is expensive, although not as pricey as either Sydney or Canberra.  Prices are also now falling from their pandemic highs.  After falling by 11% in 2022, experts predict Melbourne property prices will fall a further 6% in 2023.  That will bring the expected median house price down to $836,809, and units to $719,400.
What are the pros and cons of moving to Melbourne and Victoria ?
Pros and cons of living in Melbourne and Victoria 
Melbourne is one of the world's top 10 most livable cities for good reason.  The cosmopolitan city is renowned for its wide variety of lifestyle options, culture, entertainment, shopping, food and bar scene, great coffee, and friendliness.  It is a great place to raise a family.
Sporting fans in particular will love its many major sporting events: football, motor sports and Formula One, tennis, cricket, and of course the Melbourne Cup horse race.
there is always something to do and see in Melbourne – live music, festivals, theatre, concerts and various other types of performances.  It also has many museums, art galleries, exhibitions, parks and gardens, and beautiful scenic drives near by.
Although not as famous for its beaches as some other Australian cities, Melbourne still has some glorious stretches of warm sunny sand – perfect for soaking up the sun, and enjoying the surf.
On the flip side, Melbourne does have its cons.  Real estate is expensive.  Melbourne is the 3rd most expensive Australian city to live in after Sydney and Canberra.  The traffic is bad, especially during peak hour.  Although there is a reasonably good public transport system, locals will tell you it always seems to have issues.
The city is also famous for its unpredictable '4 seasons in one day' weather patterns and suffers periodically from water shortages and water restrictions.
See more great reasons to move to Melbourne.
Where to live in Melbourne?
Where to live in Melbourne?
Suburbs like St Kilda and Port Melbourne are very popular with UK expats moving to Melbourne. They are close to the beach with plenty of activities, good restaurants, and many other amenities. Port Melbourne' notably is close to the CBD so ideal for young professionals.
Caroline Springs is a family-friendly suburb to the west of the CBD.  Likewise, south of Melbourne Cranbourne is another great area for families.  To the north are suburbs like Roxborough Park, Epping, and Kalkallo.
Where to live in Victoria?
Where to live in Victoria?
There's no shortage of country towns in Victoria.  Scattered in between the major regional centres are dozens of small towns, all of which are good places to live in Victoria.
Around 1½ hours west and northwest of Melbourne in central Victoria are the historic mining towns of Ballarat and Bendigo.  The regional city of Mildura is in the far northwest of the state on the Murray River.  Horsham in central western Victoria is the largest regional centre in the Wimmera farming area.
Thriving agricultural and horticultural hub Shepparton is located on the flood plains of the Goulburn River in central northern Victoria.  Much of Victoria's fresh produce comes from this area.  Wodonga is two hours drive to the east of Shepparton on the Murray River.
Closer to Melbourne, Victoria's second largest city Geelong is 75 kilometres southwest of the capital on the other side of Port Phillip Bay.
What are the jobs in demand in Melbourne and Victoria?
What are the jobs in demand in Melbourne and Victoria?
Job vacancy rates are soaring across Victoria.  In-demand sectors and jobs include:
Teachers (early childcare, secondary)
Health care (nurses, general practitioners, social workers, physiotherapists, psychologists)
IT professionals (software and app developers, systems administrators)
Project Managers
Trades (carpenters, plumbers, electricians, machinists, air conditioning and refrigeration mechanic, landscape architects)
Engineers (mechanical, civil)
Accountants
Business managers/management consultants
Lawyers/solicitors
If you're interested in working in regional Victoria, consider the Subclass 187 Regional Sponsored Migration Scheme visa
How is the education in Melbourne and Victoria?
Melbourne and Victoria have a very high standard of education.  Two Melbourne universities rank amongst the top 100 in the world.  From well above average VCE performers to world-leading universities, some of the best Victorian schools and universities, based on education results and rankings, are.
Ballarat Clarendon College
Brighton Secondary College
Suzanne Cory High School
Box Hill High School
Top universities are:
University of Melbourne – Australia's best university and one of the top 100 universities in the world
Monash University Clayton Campus – top 100 global university
Royal Melbourne Institute of Technology (RMIT)
Victoria University
What are the fun activities to do in Melbourne and Victoria?
Things to do in Melbourne and Victoria
Getting out and about and enjoying life in Melbourne may include visiting landmarks like the:
Melbourne Museum and various other museums, galleries and exhibitions
National Gallery of Victoria
Royal Botanic Gardens Victoria and many other historic parks and gardens
Queen Victoria Market
Melbourne Cricket Ground
Melbourne Skydeck
Yarra River cruise
Mornington Peninsula trip
Drive the Great Alpine Road and Bogong Alpine Way
Drive the Great Ocean Road, an Australian National Heritage listed structure
Visit historic gold mining centres and pioneer villages