International Removals
Removals to Hobart and Tasmania
Get a quote for international removals to Hobart and Tasmania from the UK. Our services include smaller removals to furniture removals. 
Looking to move to Hobart and Tasmania from the UK? Our international removal services are in place to make your move stress-free and easy. With over 40 years of experience in the removal industry and a well-trained team, you will receive all guidance you need for your move to be a success.
You can trust that your belongings will arrive in perfect condition with our export standard packing service. When you consider the distance from the UK to Hobart and Tasmania, it is important to have the best team in place to ensure your goods arrive in the same condition.
Our removal service also includes a dedicated move manager who will help you with the removal process and are a point of contact. You can ask any questions and receive assistance with customs clearance and documentation. We pride ourselves on providing a smooth relocation experience for all our customers as well as providing a cost-effective solution.
Get an online quote today for removals to Hobart and Tasmania from the UK
International Removals to Hobart and Tasmania from the UK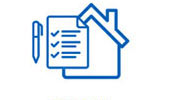 STEP 1
Home Survey or Quote

Get an online quote in 60 seconds or book a FREE home survey.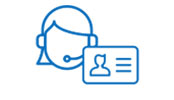 STEP 2
Help and Advice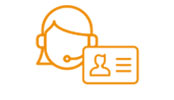 Your dedicated Account Manager can help answer your questions and tailor your removal requirements.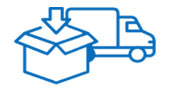 STEP 3
Your belongings packed and shipped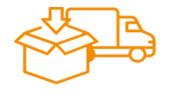 Our specialist export-packing team will take care of everything for you.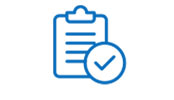 STEP 4
Customs clearance & delivery to your new home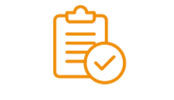 On arrival our agents will handle your customs clearance and deliver to your door.
Our Hobart and Tasmania removal service
How to get a quote for removals to Hobart and Tasmania 
There are a couple of ways to get a quote for international removals to Hobart and Tasmania. You can use our international removals cost calculator, and receive an estimated cost of moving in less than 60 seconds.
Our international removals cost calculator will provide an estimate based on door-to-door pick-up and delivery, packing, customs clearance and shipping.
To receive the most accurate quotation for moving overseas, we recommend that you book a home or video survey.
There are many benefits of booking a home or video survey:
You will receive assistance on what items you can and cannot take with you.
You will receive an accurate quote as our international removals surveyors will calculate the costs of the move based on the volume of goods.
You can ask questions to the surveyor and receive expert advice.
We recommend that you use home surveys for large moves and use video surveys for smaller moves. You can use your mobile device to schedule a video survey with our team.
Why is PSS one of the best international removal companies for Hobart and Tasmania?
PSS is one of the best companies as you will receive a cheap quote for removals overseas to Australia. We also understand that every international move is unique, with different requirements and needs, and we are prepared to help you in every way possible.
You can be assured you will receive a high-quality removal service as PSS is accredited to the highest standard for international removals. This includes being a member of the British Association of Removers (BAR) and FIDI. Only removal companies that adhere to strict industry standards and guidelines are members of the association.
You will also have the option of using air freight or sea freight for sending your belongings to Hobart and Tasmania. There are many advantages of using air freight for your move overseas. Air freight is the fastest method of transportation for removals. This service is recommended if you need your goods to arrive in the quickest timeframe possible.
Sea freight is the most cost-effective solution for Hobart and Tasmania removals. It is recommended if you are on a budget, or do not need your items urgently.
Hobart and Tasmania International Removals Reviews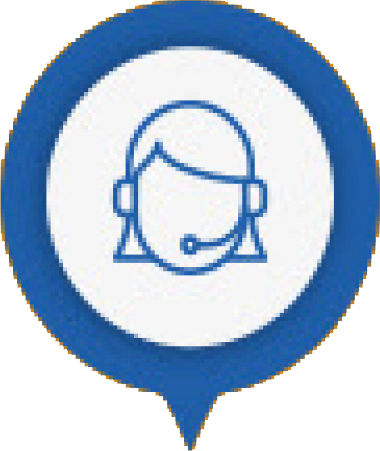 International Move to Hobart and Tasmania
Want to know how much it will cost to move house to Hobart and Tasmania in the near future? Our free online international removal company costs calculator will help you calculate the volume of household goods you want to ship and provide you with an estimate of the cost.
What Type Of International Removal Service Do I need?
Moving to the UK?
Removals from Hobart and Tasmania to the UK
We can help if you are moving to the UK from Darwin and the Northern Territory. Complete the form and we will be in touch.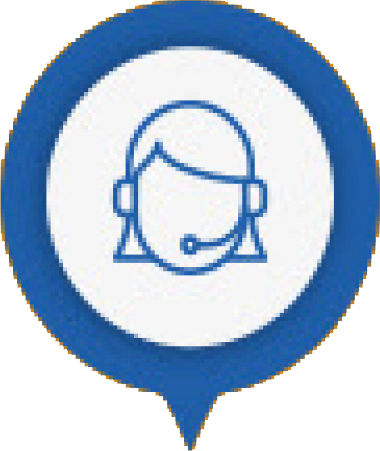 Complete Guide for moving to Darwin and the Northern Territory from the UK
How long do international removals to Hobart and Tasmania take?
Average removal time to Hobart and Tasmania
Sea freight to Hobart and Tasmania will normally take around 6-9 weeks for a full container load service (FCL) or 9-16 weeks for a shared container service.
Usually, it will take our professional packers 2-4 days to pack and load a container.
What is the cost of international removals to Hobart and Tasmania?
What is the cost of international removals to Hobart and Tasmania?
The cost of international removals to Hobart and Tasmania depends on various factors such as whether you use air freight or sea freight service, and the volume of goods you are sending overseas.
You can book a home or video survey with one of our team and they will be able to provide you with an accurate quote.
How to buy a property in Hobart and Tasmania?
How to buy a property in Hobart and Tasmania?
Tasmania focused heavily on keeping Covid out during the pandemic. As a result, people either moved back here or moved here. That put pressure on the housing market and resulted in unprecedented price rises.  From being on the cheaper end of the scale, Hobart housing prices surged past some other states.
Prices are now coming down, a trend predicted to continue during 2023.  At the end of January 2023, the median house price in Hobart was $713,061 (-1.6% on December 2022).  Units were $521,001 (-2.0% on the previous month).  Regional house prices were also down by 1.1% and sitting at $506,293.
View our comprehensive guide to Hobart and Tasmanian housing.
What are the pros and cons of moving to Hobart and Tasmania?
Pros and cons of living in Hobart and Tasmania?
Tasmania, and Hobart, offer a relaxed, laid-back lifestyle and a big country town feel.  The state is a popular retirement destination for these very reasons (pro).  Yet others can't wait to shake the Tasmanian dust from their feet (for the same reasons – con).
Admittedly, with only around 573,000 people living on an island that measures just 90,758 sq kms, life in 'Tassie' may seem a bit like 'fishbowl living' at times.  That's a con for some whilst others like the neighbourly 'sharing is caring' feel it engenders.  And Tasmanians on the whole are a very friendly, caring, and welcoming bunch.
The state is also renowned for its fresh food.  Nowhere in Tasmania is too far from anywhere else, which means fresh local produce can reach the markets still fresh.  And, with fewer cars on the road, traffic snarls are less of an issue in Hobart than they are in other capital cities.
As for scenery – there are few places in Australia that rival Tasmania for spectacular scenery!  Some of Australia's last vestiges of 'truly wild' can be found here. Much of it is still pristine too.
However – Tasmania's weather can be iffy, especially in the south of the state where it gets very (very) cold and wet in winter.  Summers though are mild and balmy, part of the reason people head here for retirement.
If you are considering moving to Tasmania, employment opportunities are limited so line up a job before you move here.  Or consider working remotely.  There's also not a lot of nightlife and entertainment options can be sparse as well.hat
Where to live in Hobart?
Where to live in Hobart?
Most of Hobart is close to amenities, the CBD, and offers a comfortable, relaxed lifestyle.  Some popular areas include the inner suburbs of Sandy Bay and West Hobart.  In south Hobart, Tolmans Hill is noted for its spectacular views.
New Town with its charming 'olde world' cottages here, is one of Hobart's original suburbs, and just north of the CBD.  Alternatively, if you prefer beachside living, consider Blackmans Bay (south Hobart) or Seven Mile Beach (east Hobart).
Where to live in Tasmania?
Where to live in Tasmania?
Popular areas just outside of Hobart, but still part of the Greater Hobart area include Pontville, Mangalore, Brighton, Campania, and Richmond.  These offer large acreage for a rural lifestyle and an easy commute into the city for work, shopping, and school.
Launceston is Tasmania's second biggest city, and the 'capital' of the north.  Also in the north are the towns of Devonport, Burnie, Georgetown, Deloraine, Ulverstone, Scottsdale, St Helens et al.
Right in the middle of Tasmania are charming communities like Campbell Town, Bagdad, and Ross.
Along the west coast you'll find the historic mining centre Queenstown along with Strahan and Rosebery.
What are jobs in demand in Tasmania and Hobart?
Finding a job in Tasmania and Hobart?
Current in-demand jobs in Tasmania and Hobart include those in:
Health and Community services (nurses, child carers, aged and disability care)
Retail (sales assistants, managers)
Education and training (teachers – all ages)
Tourism (chefs, wait staff)
Trades and construction (welders, electricians, plumbers, construction managers, carpenters, painters, tillers)
Engineering (civil, construction, mechanical)
Agri-food
IT Professionals (software and applications programmers, ICT Business and Systems Analysts, cyber security professionals)
Check if you qualify for the Subclass 187 Regional Sponsored Migration Scheme visa
How is the education in Hobart and Tasmania?
Schools and education in Hobart and Tasmania
Top ranking, and therefore popular, schools in Hobart and Tasmania, based on ATAR results include:
The Friends School
Tasmanian Academy Hobart College
St Michaels Collegiate School
Guilford Young College
Launceston College
The Hutchins School
Scotch Oakburn College
Tasmanian Academy Elizabeth College
The Fahan School
Tasmanian Academy Hellyer College
Tasmania has 1 university – the University of Tasmania, which incorporates the Australian Maritime College at its Launceston campus.  Other tertiary options include:
TasTAFE
Worldview Centre for Inter-Cultural Studies in Launceston.
The Clinton Institute also has a campus in Hobart.
What are the fun activities to do in Hobart and Tasmania?
Things to do in Hobart and Tasmania
Tasmania is famous for its 'Wildnerness Way' a scenic drive that takes in some of the state's oldest settlements along the west coast and includes the World Heritage-listed Cradle Mountain and Lake St Clair National Park.
The east coast is no less fascinating with Wineglass Bay and the Freycinet National Park.
Still, on natural landscapes there are:
Mount Field National Park
Southwest National Park
Mount Wellington
Bay of Fires
Binalong Bay
Bruny Island
Satellite Island
Bicheno Blowhole
The Nut
Tahune AirWalk
Bridestowe Lavender Estate
MONA (Museum of New and Old Art)
Royal Tasmanian Botanical Gardens
Sub-Antarctic Plant House
The Peter Rabbit Garden
Port Arthur
Cascades Female Factory