International Removals
International Removals to Cape Town
Get a quote for international removals to Cape Town with our online cost calculator. You can read our FAQ section for estimated removal costs and time.
PSS is a leading international removal company with a longstanding reputation for assisting individuals and families in relocating their belongings to Cape Town. With years of experience in the industry, PSS has established itself as a trusted and reliable partner for all kinds of moves.
You will receive a dedicated move manager who will be your reliable point of contact throughout the moving process. Your move manager will assist you with essential tasks such as customs clearance and documentation, ensuring your belongings' smooth and timely transportation.
Moreover, our comprehensive range of services includes a team of skilled packers with high-quality materials.They will handle each item with meticulous care, paying special attention to fragile belongings and any specific handling requirements you may have.
To facilitate your move to South Africa, we provide the convenience of an online cost calculator. Using this tool; you can quickly obtain a quick quote.
Overseas removals to Cape Town are easy with PSS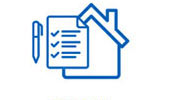 STEP 1
Home Survey or Quote

Get an online quote in 60 seconds or book a FREE home survey.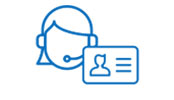 STEP 2
Help and Advice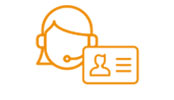 Your dedicated Account Manager can help answer your questions and tailor your removal requirements.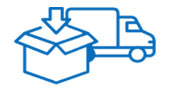 STEP 3
Your belongings packed and shipped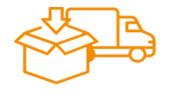 Our specialist export-packing team will take care of everything for you.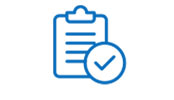 STEP 4
Customs clearance & delivery to your new home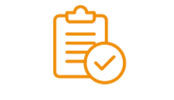 On arrival our agents will handle your customs clearance and deliver to your door.
International removals to Cape Town from the UK
Embark on a stress-free international move to the captivating city of Cape Town with the expert assistance of PSS. Our dedicated team specialises in international removals, ensuring a smooth transition to your new home in the vibrant heart of South Africa. With a wealth of experience in handling relocations to Cape Town, we are committed to delivering exceptional service tailored to your needs.
At PSS, we understand the intricacies involved in shipping to South Africa. Whether you're relocating for work, personal reasons, or simply seeking a new adventure, our team of seasoned professionals is equipped to handle every aspect of your move with utmost care and precision.
From the moment you engage with us, our expert team will guide you. Utilise our international removals cost calculator for an estimate. Alternatively, book a convenient home/video survey, where our specialists will assess your requirements and provide you with a personalised quote.
Your dedicated move manager will be by your side throughout the journey, assisting you with all necessary documentation and customs clearance procedures. You can rely on our experienced and knowledgeable team to address any queries, ensuring a hassle-free and successful relocation to Cape Town.
Rest assured; your belongings will be handled with the utmost care and protection. Our meticulous export packing team will expertly pack your items using high-quality boxes and packing materials.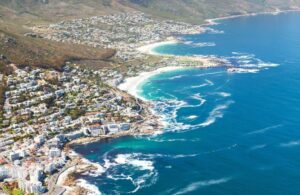 "Why choose PSS International Removals in 2023?"
Free home survey
Family run business for over 40 years
We only handle Overseas Removals
Members of BAR Overseas Group
BAR Advance Payment Guarantee Scheme
FIDI Global Alliance (Worldwide Moving Association)
FAIM Accredited (Removal Quality Assurance Standard)
Removals from UK to South Africa Reviews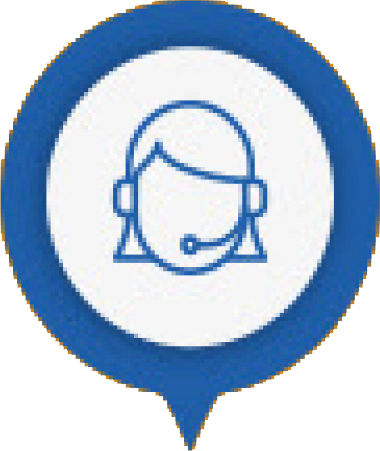 International removals to Cape Town cost calculator
Want to know how much it will cost to move house to Removals to Cape Town? Our free online International Removal Cost Calculator will help you calculate the volume of household goods you want to send and provide you with an estimate of the cost.
What Type Of International Removal Service Do I need?
Moving to the UK?
Removals From Removals to South Africa to the UK
We can also help you if you're moving to the UK from Removals to South Africa. Just complete the form below and we'll be in touch.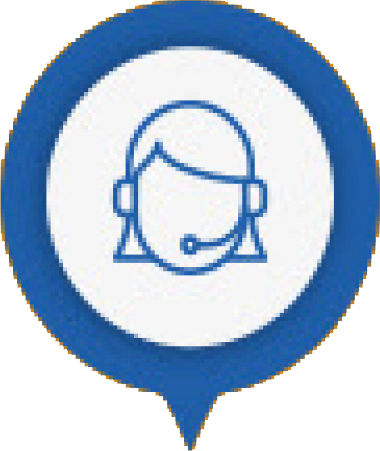 Complete Guide to Household Removals to Cape Town from the UK
Below are answers to the most Frequently Asked Questions about overseas removals to Cape Town. There is a lot to consider which is why we allocate you a Move Manager to guide you through the whole removal process.
Before You Move
How Long Do Removals to Cape Town from the UK Take?
Sea freight times from the UK to Cape Town are around 3-5 weeks for a full container load (FCL) or 6-10 weeks for a shared container/groupage service (Sometimes called less than container load – LCL). In addition, you will also need to allow added time for customs clearance.
Usually, it will take our professional packers 2-4 days to pack and load a container.
How much Do International Removals to South Africa Cost?
To give you some guideline prices, removals in 2023 for Cape Town start from around £570 – £2100 for a small move in a shared container, and from £3100 for a full 20 ft container which is enough for a typical 3-bedroom house. The cost of a 40 ft container which is big enough for a 5 bedroom house and the car starts from around £5650
What are the pros and cons of moving to Cape Town?
Cape Town, known for its breathtaking natural beauty and diverse culture, offers numerous advantages for those considering a move. The city boasts a pleasant climate, with mild winters and warm summers, making it an ideal destination for outdoor enthusiasts.
The stunning landscapes, including Table Mountain and beautiful beaches, provide ample opportunities for hiking, surfing, and other recreational activities. Additionally, Cape Town offers a vibrant arts and culinary scene, with a wide range of restaurants, markets, and galleries to explore.
However, it's essential to consider the challenges as well. Cape Town experiences occasional water shortages, so water conservation efforts are crucial. Traffic congestion can also be a downside, particularly during peak hours.
While the cost of living in Cape Town is generally lower than in other major cities, it's essential to research and budget accordingly. Overall, Cape Town's unique blend of natural beauty, cultural richness, and outdoor lifestyle make it a beautiful place to live.
Where to live in Cape Town?
Cape Town offers a variety of neighbourhoods to suit different preferences and budgets. The Atlantic Seaboard, including areas like Camps Bay and Clifton, is renowned for its stunning ocean views and luxurious properties, attracting those seeking an upscale lifestyle. The City Bowl, including neighbourhoods like Gardens and Tamboerskloof, offers a central location with a vibrant atmosphere and easy access to amenities.
For a more suburban feel, areas like Constantia and Newlands are popular, known for their leafy streets and proximity to nature reserves. The Southern Suburbs, including Rondebosch and Claremont, are well-regarded for their excellent schools and family-friendly environment.
In terms of property prices, the Cape Town market can vary significantly depending on the location and property type. Average house prices range from affordable options in certain suburbs to high-end properties in exclusive areas.
What are the jobs in demand in Cape Town?
Cape Town has a diverse economy, with several industries experiencing growth and offering job opportunities. The city's tech sector is thriving, with a growing demand for software development, data analysis, and cybersecurity professionals. The creative industry, including advertising, design, and film production, also presents employment prospects.
The hospitality and tourism sector plays a significant role in Cape Town's economy, providing job opportunities in hotels, restaurants, and tour companies. The city's financial services industry, including banking and insurance, offers employment options for individuals with finance-related qualifications and skills.
Moreover, Cape Town has a shortage of skilled professionals in healthcare, particularly in nursing, medicine, and allied health fields. Those with experience and qualifications in these areas may find promising job prospects. It is advisable to research the current job market and specific industry requirements to maximise employment opportunities in Cape Town.
How is the education in Cape Town?
Cape Town is home to several esteemed educational institutions, providing a high standard of education across various levels. The University of Cape Town, consistently ranked among the top universities in Africa, offers a wide range of academic programs and research opportunities. The university's reputation attracts students from around the world.
In addition to the University of Cape Town, the city hosts other reputable universities and colleges, including Stellenbosch University and Cape Peninsula University of Technology, offering diverse fields of study. Cape Town also has a strong primary and secondary education system, with numerous private and public schools known for their academic excellence and extracurricular activities.
Parents moving to Cape Town can choose from various educational options that suit their children's needs, whether public schools with a good reputation or prestigious private institutions. The city's education sector offers ample opportunities for personal and intellectual growth.
What are the fun activities to do in Cape Town?
Cape Town is a city that offers a plethora of exciting activities for residents and visitors alike. One must-visit landmark is Table Mountain, where you can take a cable car ride or hike to the top for breathtaking panoramic views of the city and coastline. Cape Town's beautiful beaches, such as Camps Bay and Clifton, provide sunbathing, swimming, and beachside picnics opportunities.
Nature enthusiasts can explore the Kirstenbosch Botanical Gardens, known for its diverse plant species and tranquil surroundings. The Cape Winelands, just outside the city, offer wine tastings and tours through picturesque vineyards. A trip to Boulders Beach is a must for wildlife encounters, where you can observe adorable African penguins in their natural habitat.
The V&A Waterfront is a bustling entertainment hub featuring an array of shops, restaurants, and entertainment venues. The city also hosts vibrant markets like the Old Biscuit Mill and the Hout Bay Market, where you can sample local cuisine and shop for unique crafts and souvenirs.
Adventure enthusiasts can indulge in shark cage diving, paragliding off Signal Hill, or exploring the Cape Point Nature Reserve. Cape Town's rich cultural scene is showcased in its museums, such as the Zeitz MOCAA, District Six Museum, and Robben Island Museum, offering insights into the city's history and heritage.
South Africa Regional Pages