International Removals
International Removals to Durban
Get a quote for international removals to Durban with our online cost calculator. You can read our FAQ section for estimated removal costs and time.
When it comes to international removals to Durban, a city renowned for its stunning beaches and vibrant culture, PSS is your trusted relocation partner. Our expertise in handling moves to Durban ensures a seamless and efficient transition, allowing you to settle into your new coastal home quickly.
At PSS, we offer comprehensive services catering to your needs. Whether you're planning a large household removal or a smaller, more intricate move, our dedicated team is here to assist you every step of the way. With a personal move manager guiding you through the process, you can rest assured that your relocation will be handled with the utmost care and attention to detail.
Customs clearance and documentation are crucial aspects of international moves, and PSS excels in assistance in these areas. Our experienced professionals will help you to ensure necessary procedures are followed, allowing a smooth transition without delays or complications.
Get a quote today using our online removals calculator.
Overseas removals to Durban are easy with PSS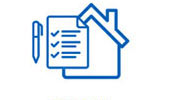 STEP 1
Home Survey or Quote

Get an online quote in 60 seconds or book a FREE home survey.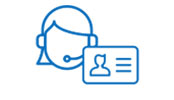 STEP 2
Help and Advice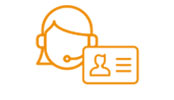 Your dedicated Account Manager can help answer your questions and tailor your removal requirements.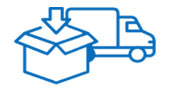 STEP 3
Your belongings packed and shipped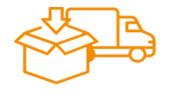 Our specialist export-packing team will take care of everything for you.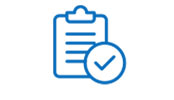 STEP 4
Customs clearance & delivery to your new home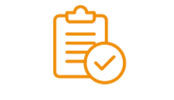 On arrival our agents will handle your customs clearance and deliver to your door.
Household removals to Durban from the UK
Looking for an international move to the vibrant coastal city of Durban? PSS is your trusted partner for a seamless relocation experience. With our expertise in international removals, we are committed to providing top-notch service, ensuring a smooth transition to your new home on the sunny shores of Durban.
At PSS, we understand that relocating to a new country can be exciting and challenging. That's why our expert team is dedicated to making your move as effortless as possible. Whether you're moving for work, family, or seeking a change of scenery, we have the knowledge and resources to ensure a successful relocation to Durban.
You can use our user-friendly international removals cost calculator to kickstart your journey. Alternatively, opt for a home/video survey, where our skilled professionals will assess your unique requirements and provide you with a personalised quote tailored to your needs.
Once you choose PSS as your relocation partner, you will be assigned a dedicated move manager. This experienced professional will guide you through the documentation and customs clearance processes, offering comprehensive assistance every step of the way. Our team of experts is available to address any queries or concerns, ensuring a stress-free and successful relocation to Durban.
Rest assured; your belongings are in safe hands with PSS. Our meticulous export packing team utilises high-quality boxes and materials to ensure maximum protection for your possessions. We handle every item carefully, ensuring they arrive in perfect condition at your new home.
"Why choose PSS International Removals in 2023?"
Free home survey
Family run business for over 40 years
We only handle Overseas Removals
Members of BAR Overseas Group
BAR Advance Payment Guarantee Scheme
FIDI Global Alliance (Worldwide Moving Association)
FAIM Accredited (Removal Quality Assurance Standard)
Removals from UK to South Africa Reviews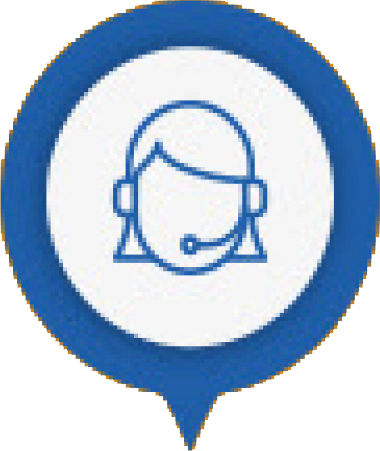 International removals to Durban
 

cost calculator

Want to know how much it will cost to move house to Removals to Durban? Our free online International Removal Cost Calculator will help you calculate the volume of household goods you want to send and provide you with an estimate of the cost.
What Type Of International Removal Service Do I need?
Moving to the UK?
Removals From Removals to South Africa to the UK
We can also help you if you're moving to the UK from Removals to South Africa. Just complete the form below and we'll be in touch.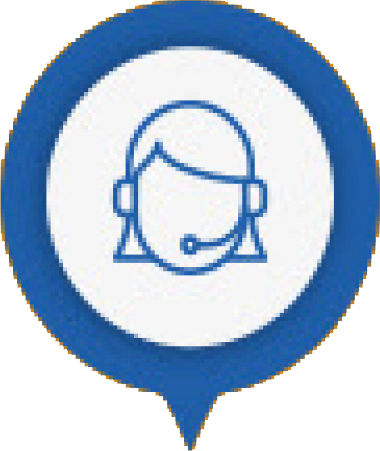 Complete Guide to Household Removals from the UK to Durban
Below are answers to the most Frequently Asked Questions about overseas removals to Durban. There is a lot to consider, so we allocate you a Move Manager to guide you through the removal process.
Before You Move
How Long Do Removals to Durban from the UK Take?
Sea freight times from the UK to Durban are around 3-5 weeks for a full container load (FCL) or 6-10 weeks for a shared container/groupage service (Sometimes called less than container load – LCL). In addition, you will also need to allow added time for customs clearance.
Usually, it will take our professional packers 2-4 days to pack and load a container.
How Much Do International Removals to South Africa Cost?
What are the pros and cons of moving to Durban?
Durban, located on the eastern coast of South Africa, offers a unique lifestyle and several advantages for those considering a move. One of the main pros of living in Durban is its warm and subtropical climate, with mild winters and hot summers, making it a popular destination for beach lovers and outdoor enthusiasts. The city boasts beautiful sandy beaches, such as Umhlanga and Durban North Beach, where residents can enjoy swimming, surfing, and sunbathing.
The cost of living in Durban is generally more affordable than in other major South African cities. Housing prices are relatively lower, and various options, from apartments to family homes, are available. Durban is also home to the largest port in Africa, contributing to its economic growth and providing job opportunities.
However, it's essential to consider certain factors before moving to Durban. The city experiences high humidity and occasional heavy rainfall, which everyone may not prefer. Traffic congestion can be challenging during peak hours, particularly in the city centre.
Where to live in Durban?
Durban offers a range of neighbourhoods and suburbs, each with unique characteristics and attractions. Umhlanga is a sought-after area known for its upscale residential estates, luxury apartments, and stunning beaches. It offers a vibrant lifestyle with trendy restaurants, cafes, and shopping centres.
Suburbs like Westville and Kloof are popular for those seeking a quieter and more family-friendly environment. These areas offer leafy streets, spacious homes, and proximity to excellent schools and recreational facilities.
The Berea and Morningside areas are centrally located and offer a mix of residential properties, ranging from apartments to larger houses. They provide convenient access to amenities, shopping centres, and entertainment venues.
Durban North is known for its laid-back atmosphere and beautiful coastal views. The suburb offers a range of housing options, including beachfront properties and family homes. It is a popular choice for families seeking a relaxed coastal lifestyle.
The property market in Durban varies depending on the location, property type, and proximity to amenities. Researching specific neighbourhoods, considering the proximity to work, schools, and preferred amenities, and consulting with local real estate agents to find the most suitable living arrangement is advisable.
What are the jobs in demand in Durban?
Durban has a diverse economy with job opportunities in various sectors. The city's significant industries include manufacturing, transportation, tourism, and services. As a major port city, Durban offers employment opportunities in logistics, warehousing, and freight handling. The transportation sector, including trucking and shipping, is vital to the city's economy.
Durban's tourism industry provides job prospects in hospitality, hotels, restaurants, and tour operators. The city attracts domestic and international tourists, particularly during the holiday season. There is a demand for professionals skilled in customer service, event management, and tourism-related services.
The manufacturing sector in Durban includes the textile, clothing, and automotive industries. Job opportunities can be found in production, quality control, and engineering.
Additionally, Durban has a growing information technology and digital services sector. There is a demand for professionals in software development, IT support, network administration, and digital marketing.
How is the education in Durban?
Durban offers a range of educational institutions that provide quality education at various levels. The city has several esteemed universities and colleges, including the University of KwaZulu-Natal and the Durban University of Technology. These institutions offer various academic programs across disciplines, attracting students from within the country and abroad.
Durban also has reputable private and public schools catering to primary and secondary education. Some notable private schools include Durban High School and Hilton College. These schools are known for their academic standards and extracurricular offerings.
The city has a well-established schooling system managed by the KwaZulu-Natal Department of Education, ensuring access to quality education in public schools. Parents moving to Durban have various educational options based on their children's needs and preferences.
Durban also has specialised educational institutions focusing on art and design, hospitality, and music. These institutions provide technical training and education for individuals pursuing careers in their respective fields.
What are the fun activities to do in Durban?
Durban offers many enjoyable activities and attractions for residents and visitors alike. The city is a paradise for beach lovers with its warm climate and beautiful coastline. Durban's beaches, such as Umhlanga Rocks, North Beach, and South Beach, provide opportunities for swimming, surfing, sunbathing, and beachside picnics.
Durban has a vibrant cultural scene, with numerous markets, art galleries, and museums to explore. The Victoria Street Market is a bustling hub for spices, traditional crafts, and street food, while the Durban Botanic Gardens offer serene surroundings for leisurely walks and picnics.
For wildlife enthusiasts, the Tala Private Game Reserve and the nearby Hluhluwe-Imfolozi Park provide opportunities for game drives and encounters with African wildlife.
Durban's culinary scene is diverse and vibrant, with many restaurants and eateries offering local and international cuisine. The city is mainly known for its Indian cuisine, with various authentic Indian restaurants and street food vendors.
South Africa Regional Pages