International Removals
Removals to Nelson from the UK
Get a quote for international removals to Nelson, New Zealand from the UK with our online cost calculator. Read our FAQ section for estimated removal costs and removal times.
If you're planning to relocate to Nelson from the UK, PSS International Removals is here to assist you. With over 40 years of experience facilitating seamless and stress-free overseas moves for families and individuals, we have the expertise to ensure a smooth transition.
Our comprehensive removal services include the assistance of an expert packing team dedicated to ensuring your belongings reach their destination in pristine condition. Considering the distance between the UK and Nelson, it is crucial to rely on the best team to preserve the condition of your items throughout the move.
We help many people move to South Island, New Zealand including areas within Nelson, such as Kaiteriteri, Motueka, Saint Arnaud, Takaka, and Richmond. We can also assist with relocations to anywhere in New Zealand. To initiate the process of moving, take advantage of our international removals cost calculator.
International removal service to Nelson, New Zealand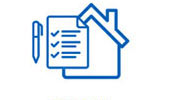 STEP 1
Home Survey or Quote

Get an online quote in 60 seconds or book a FREE home survey.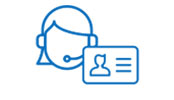 STEP 2
Help and Advice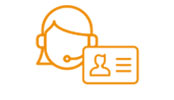 Your dedicated Account Manager can help answer your questions and tailor your removal requirements.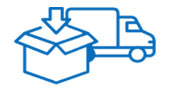 STEP 3
Your belongings packed and shipped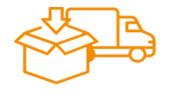 Our specialist export-packing team will take care of everything for you.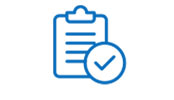 STEP 4
Customs clearance & delivery to your new home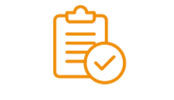 On arrival our agents will handle your customs clearance and deliver to your door.
Furniture removals service to Nelson
At PSS International Removals, we recognise the challenges of moving belongings to New Zealand. To make your transition as smooth as possible, we will provide you with a move manager to ensure your relocation is successful.
Your dedicated move manager will closely collaborate with you, understanding your needs to make the relocation process seamless. They will be your primary liaison throughout the process, ready to address any questions you might have.
The advantage of having a designated move manager is their ability to save you time and effort. Moving to a new country requires paperwork, like customs clearance and documentation. Your move manager will assist you in navigating these tasks, helping prevent any potential delays in your move.
We offer either a home survey or a video survey as options. A home survey entails a surveyor visiting your house and calculating the volume of goods. This lets us offer you a more precise quote based on your inventory volume.
Additionally, a home survey allows us to identify your unique requirements for your removal to New Zealand. If you possess large or fragile items that need special care, we will ensure that suitable arrangements are made for safe transportation.
Alternatively, we offer a video survey conducted by a professional surveyor via video call for international moves. The surveyor will guide you through the process, allowing you to showcase the items in your home and discuss any particular needs. This service is recommended for smaller moves.
"Why choose PSS International Removals in 2023?"
Free home survey
Family run business for over 40 years
We only handle Overseas Removals
Members of BAR Overseas Group
BAR Advance Payment Guarantee Scheme
FIDI Global Alliance (Worldwide Moving Association)
FAIM Accredited (Removal Quality Assurance Standard)
Removals from UK to New Zealand Reviews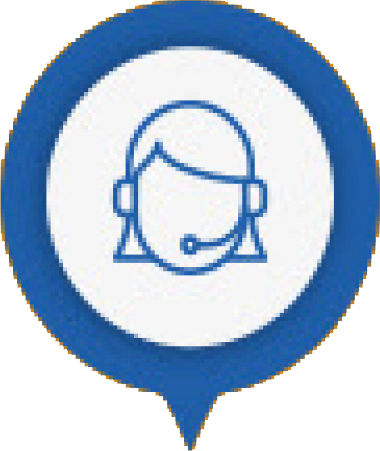 International removals to New Zealand cost calculator
Want to know how much it will cost to move house to Nelson? Our free online International Removal Cost Calculator will help you calculate the volume of household goods you want to ship and provide you with an estimate of the cost.
What Type Of International Removal Service Do I need?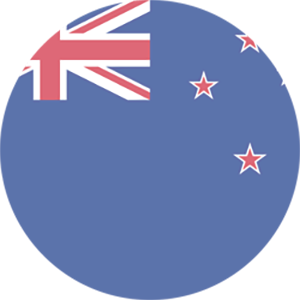 Moving to the UK?
Removals From New Zealand to the UK
We can also help you if you're moving to the UK from New Zealand. Just complete the form below and we'll be in touch.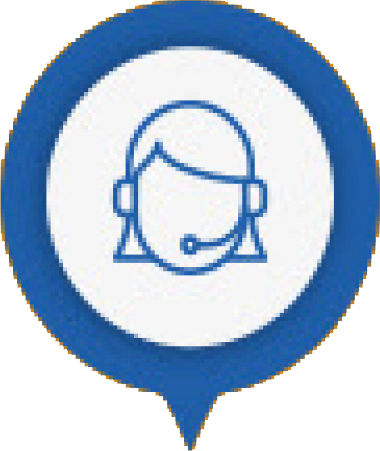 Complete Guide to Household Removals to Nelson from the UK
Below are answers to the most Frequently Asked Questions about overseas removals to Nelson. There is a lot to consider which is why we allocate you a Move Manager to guide you through the whole removal process.
How Long Do Removals to Nelson Take?
How Much Do International Removals to Nelson Cost?
What are the pros and cons of moving to Nelson?
Nestled on the northern tip of New Zealand's South Island, Nelson is a truly picturesque region with a remarkable mix of natural beauty, a relaxed, family-friendly lifestyle, and many career options. With its stunning landscapes, thriving arts scene, and welcoming community, Nelson has become an increasingly popular destination for individuals and families seeking a new place to call home.
When considering any move, weighing the pros and cons is crucial. On the positive side, Nelson boasts breathtaking scenery, with mountains, beaches, and everything in between. The region's temperate climate has some of the country's most annual sunshine, which makes it ideal for nature lovers. Additionally, Nelson's arts and culture scene, highlighted by numerous galleries, theatres, and festivals, provides plenty of opportunities for creative expression and indulging in the arts.
The community in Nelson is also known for its friendliness and inclusiveness, so it's great for new families and others wanting to move there. However, there are potential drawbacks, like the distance from major cities. This can pose challenges when it comes to accessing some services and businesses. The region has also recently been getting more and more harsh storms and other effects of climate change.
Where to live in Nelson?
When choosing a place to live in the Nelson Tasman area, options are somewhat limited. The city of Nelson itself is the most obvious choice. The city is a vibrant hub with charming cafes and a lively waterfront full of beaches, bike tracks, and palm trees. The nearby suburbs of Stoke and Richmond provide a more suburban feel, and with house prices around 760,000NZD (£385,000) and 860,000NZD (£435,000), respectively, they provide family-friendly neighbourhoods and good schools.
For those seeking a quieter and more rural lifestyle, the picturesque towns of Mapua and Motueka, located near the stunning Abel Tasman National Park, offer a tranquil escape with stunning natural surroundings. These suburbs have similar house prices to Nelson City, at around 860,000NZD (£435,000). Newer homes in Mapua can be more expensive than this, with house prices for the region being around 685,000 NZD (£345,000).
What are the jobs in demand in Nelson?
The region may have a smaller job market than much of the country, but it does have thriving industries in some sectors. Nelson is renowned for its thriving horticulture industry, producing a wide range of crops and fruits for the country's booming craft beer market, including apples, grapes, and hops. For these jobs, the average salary is around 60,000NZD (£30,000).
Tourism is the other leading industry in which people work in. The city has fewer tourism and hospitality jobs available but less competition, making it easier to get a job. An average salary for these is around 54,000 NZD (£27,000). Nelson is also home to a strong arts and creative sector, attracting talented people to work in design, film, and photography. And, of course, trades workers, healthcare professionals, and teachers. For these, an average salary can range from around 60,000NZD (£30,000) to well above 100,000NZD (£50,000).
How is the education in Nelson?
For those considering tertiary education, Nelson offers few but excellent options for furthering their learning. The region is home to Nelson Marlborough Institute of Technology (NMIT), a reputable tertiary institution with good vocational courses and practical, industry-focused training. NMIT offers a wide range of programs across several different fields, including business, health, arts and media, and trades.
The institute's strong connections with local industries provide students with valuable networking opportunities making it easy to go straight into work after graduating.
What are the fun activities to do in Nelson?
Regarding leisure and recreational activities, Nelson is a paradise for outdoor enthusiasts. The region is a haven for hikers (or trampers as Kiwis call them), with the nearby Abel Tasman National Park offering breathtaking coastal trails, incredible mountains and glaciers, and several opportunities for kayaking and wildlife spotting. The Kahurangi National Park, renowned for its diverse landscapes and the Heaphy Track, provides endless adventure for nature lovers.
Nelson is also a hotspot for food and wine connoisseurs, with many vineyards, craft breweries, and gourmet eateries showcasing the area's local produce. And finally, for more artsy types, the region hosts numerous events and festivals throughout the year, including the Nelson Arts Festival and the Nelson Jazz Festival, providing cultural and entertainment options for residents and visitors alike.