International Removals
Removals to Otago including Dunedin and Queenstown
Get a quote today with our online cost calculator. Read our FAQ section for estimated removal costs and times to Otago, including Dunedin and Queenstown. Our service includes large household moves to smaller moves.
Moving to Otago from the UK can be an exciting yet overwhelming experience. Fortunately, PSS International Removals is here to assist you every step of the way. Our primary goal is to make your house removal as stress-free as possible, ensuring you receive comprehensive support throughout the process.
Located in the southern part of New Zealand's South Island, the Otago region offers various attractions and experiences. It encompasses major cities such as Dunedin, known as the wildlife capital of New Zealand, and Queenstown, famous for being the adventure capital of the world.
One of the key benefits of choosing PSS International Removals is the personalised assistance you'll receive. Upon contacting us, you will be assigned a dedicated move manager who will serve as your main point of contact throughout the move. This move manager will be well-versed in the intricacies of international removals and will guide you through each stage.
Regarding the logistics of moving to New Zealand, an important aspect is customs clearance and documentation. Understanding the necessary procedures and paperwork can be challenging, but with PSS International Removals, you won't have to worry. Your dedicated move manager will provide expert guidance on customs clearance, ensuring that all the required documentation is properly handled. They will answer any questions you may have, alleviating any concerns or uncertainties you might encounter during this process.
To start the process of moving to Otago including Queenstown and Dunedin, use our online cost calculator.
Removal service to Otago, New Zealand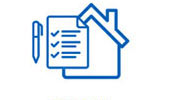 STEP 1
Home Survey or Quote

Get an online quote in 60 seconds or book a FREE home survey.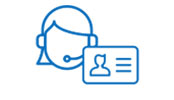 STEP 2
Help and Advice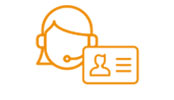 Your dedicated Account Manager can help answer your questions and tailor your removal requirements.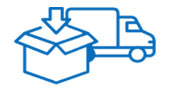 STEP 3
Your belongings packed and shipped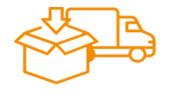 Our specialist export-packing team will take care of everything for you.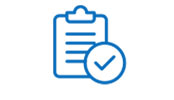 STEP 4
Customs clearance & delivery to your new home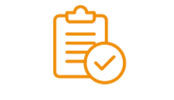 On arrival our agents will handle your customs clearance and deliver to your door.
Furniture removal service to Queenstown
Why use PSS for removals to Otago, including Dunedin and Queenstown?
PSS Removals offers convenient and efficient services if you plan to move to Otago. One of the services provided is conducting a home or video survey to assess the volume of goods transported.
A home survey entails a surveyor from PSS International Removals visiting your residence in person. The surveyor will carefully assess the belongings you intend to send to Otago and calculate the volume of goods.
This information is crucial in determining the appropriate packing material and providing you with an accurate quote for the removal service. By physically examining the items, the surveyor can also address any specific concerns or requirements you may have regarding the moving process.
PSS also offers a video survey option. With the video survey service, you can use a mobile device such as a smartphone or tablet to record the items you plan to send to Otago.
You will be guided in capturing the necessary footage, ensuring that all essential details are recorded. This service is recommended for smaller moves where the volume of goods is relatively less.
You can choose between sea and air freight shipping options based on your needs and priorities.
If speed is of the essence for your removal to New Zealand, air freight is the recommended service. Air freight reduces the transit time compared to sea freight. This option benefits individuals with urgent needs, such as promptly sending essential work tools or equipment to Otago.
Sea freight is often the recommended service for those seeking a cost-effective solution. While sea freight may have a longer transit time than air freight, it is ideal if you are on a budget and willing to wait longer for your items to arrive.
"Why choose PSS International Removals in 2023?"
Free home survey
Family run business for over 40 years
We only handle Overseas Removals
Members of BAR Overseas Group
BAR Advance Payment Guarantee Scheme
FIDI Global Alliance (Worldwide Moving Association)
FAIM Accredited (Removal Quality Assurance Standard)
Removals from UK to New Zealand Reviews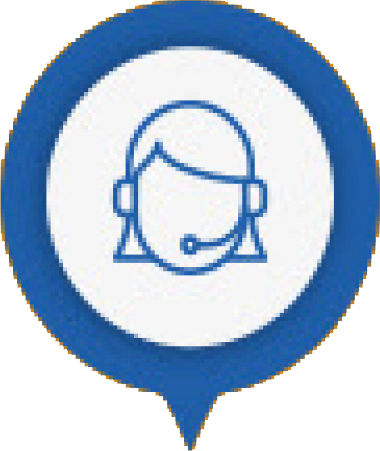 International removals to Otago cost calculator
Want to know how much it will cost to move house to Otago? Our free online International Removal Cost Calculator will help you calculate the volume of household goods you want to ship and provide you with an estimate of the cost.
What Type Of International Removal Service Do I need?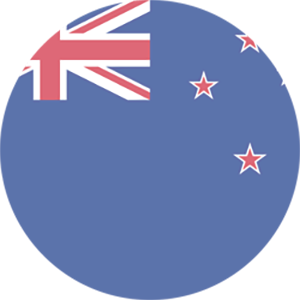 Moving to the UK?
Removals From New Zealand to the UK
We can also help you if you're moving to the UK from New Zealand. Just complete the form below and we'll be in touch.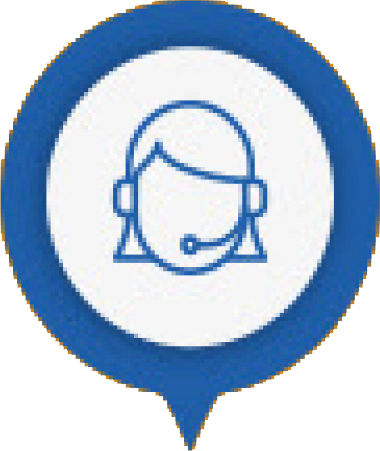 Complete Guide to Household Removals to Otago from the UK
Below are answers to the most Frequently Asked Questions about overseas removals to Otago. There is a lot to consider, which is why we allocate you a Move Manager to guide you through the whole removal process.
Before You Move
How Long Do Removals to Otago Take?
How Much Do International Removals to Otago Cost?
What are the pros and cons of moving to Dunedin and Queenstown?
When people are moving to New Zealand, a place that is unfortunately often overlooked is Dunedin. The city has many unique features, both good and bad. The population is around 130,000, which comes with advantages like having quieter suburbs for raising a family and having a small-town feel while still being big enough to have all the facilities and shops you could need. Dunedin is also a very green city with many walking tracks and parks.
The main problem you might face, though, is the weather. As Dunedin is quite far down the South Island, it gets quite harsh winters with some Antarctic winds and many overcast days throughout the year. But it's hard to beat Dunedin on a warm summer day. The other downside is that there are no international flights to and from Dunedin, so going overseas anywhere will require flying through Wellington, Christchurch, or Auckland.
Queenstown is a dream travel destination for many people around New Zealand and around the world and a dream place to live. The beautiful Central Otago mountain views, the ever-changing bustle of being in a tourist town, and the excitement of ski fields and adventure sports. Other great benefits of living in Queenstown is how easy it is to travel to other beautiful spots like Milford Sound (about 3.5 hour's drive) and Wanaka (about an hour's drive) and the active nightlife and party scene.
The partying may be a downside, though, depending on how you look at it. There are also other downsides, though. Jobs are tough to come by in some sectors, but like with Auckland, the biggest downside is the prices of homes and other living expenses. Queenstown is one of the most challenging places in the country to find a home for this reason.
What to live in Dunedin and Queenstown?
With lower house prices than other major cities, Dunedin has homes that fit most budgets and other requirements. If you have a larger budget and want a fantastic view with your morning coffee, a house in either St Clair or Maori Hill is a great option.
The latter is Dunedin's most expensive suburb, but for around 1,025,000 NZD (£510,000), you'll get a spectacular view of Otago Harbour and its surrounding areas. Just down from St Clair, you can find the cheapest suburb, South Dunedin, where for only 410,000 NZD (£204,000), you can get a home just minutes from the surfing beach St Kilda. There are also many other suburbs around Dunedin's hills.
Houses in Queenstown are very nice and modern. This is partly because the city is fast expanding with new homes being built constantly and partially because older homes are often being demolished and replaced. The region's average house price is a whopping 1.6 million NZD (£796,000) but can be far higher in some fancier suburbs. Unfortunately, there aren't any cheap suburbs in Queenstown, but the closest you can get is Sunshine Bay, just out of the city, with an average house price of around 950,000 NZD (£473,000).
If price isn't an issue, though, then there are several really nice suburbs, each with its charms and attractions. One of the most idyllic is the wee town of Arrowtown, known for its streets that look like they've been plucked straight from the 1890s and the beautiful trees and river that frame the city. You will also find homes with stunning views of Lake Wakatipu along the road towards Glenorchy.
What are the jobs in demand in Dunedin and Queenstown?
If you're in any medical profession, then you may find a job at Dunedin Hospital. For these jobs, a median salary is around 64,000 NZD (£32,000) but can be much higher in some roles or in private hospitals. Dunedin is also in especially high demand for construction workers, with very good job security as the city's new hospital will be under construction for years to come.
These roles tend to have salaries of around 72,000 NZD (£36,000) and even beginner roles can pay decently. There is also a growing tech industry in the city that can provide many jobs to skilled workers that pay upwards of 120,000 NZD (£60,000). And finally, the city is home to a large university that always requires many different jobs.
Queenstown has a very unique and dynamic job market. Some jobs are in high demand at different times of the year, like many ski field and resort workers and instructors in the winter, and plenty of other adventure tourism workers in the summers. In the summer through autumn, there are also countless fruit pickers and other orchard workers needed.
Some jobs, however, are needed year-round, like hotel and hospitality workers as well as lots of construction workers to meet the demands of the growing population. For hospitality jobs, the average salary is around 54,000NZD (£27,000) but some more specialised or skilled positions like adventure tourism operators can make more than this. There are of course also jobs available in the usual jobs like retail and trades, but these tend to be less available in Queenstown.
How is the education in Dunedin and Queenstown?
You will likely want to consider the education options available. Like most countries, there's no shortage of good primary and secondary schools for your child.
There are also several universities in the city, including Victoria University of Wellington and Massey University, which offer a range of undergraduate and postgraduate courses in many different areas. Victoria University is the place to go in New Zealand to study law, but it also offers many other subjects.
Queenstown's permanent population is quite small, so it is rather limited when it comes to schools and universities, but there are still some options available. The most versatile of these is the Southern Institute of Technology (SIT) Queenstown campus. SIT is part of Te Pukenga polytechnic, so it has many resources and courses available in many subjects.
There are also other options, however, for some specialised subjects. If you want to study tourism or hospitality, for example, then there's Queenstown Resort College (QRC) which has courses available in all sorts of tourism careers. And finally, though not too ideal if you're living in Queenstown, you can always go to Canterbury University in Christchurch or Otago University in Dunedin and still be able to travel home on weekends and breaks, driving a few hours each way.
What are the fun activities to do in Dunedin and Queenstown?
As well as having the world's steepest street (sorry Harlech) and one of the most beautiful railway stations in the southern hemisphere, Dunedin also has numerous natural beauties to offer. The most obvious example of this is the Otago Peninsula with its rolling hills and plenty of seabirds including albatross.
And for another great way to see the city's wildlife, you can go on one of the multiple different harbour cruises and see anything from those birds to dolphins and seals. And finally, there's the city's beautiful coastline which has amazing cliffs like Tunnel Beach and Lovers' Leap. With all of these places, nature lovers and photographers will never get bored.
You could write a whole book about all of the things you can do in Queenstown. Suppose you're an adrenaline junky looking for your next adventure. In that case, Queenstown has the Shotover Jet to speed around the Shotover River, several different bungy jumping and zip lining experiences, the world's biggest swing – Nevis Swing, world-renowned white water rafting, and so much more.
And of course, throughout the winter, there is skiing and snowboarding if you enjoy the cold. If you want something a bit more chill, however, then there are also plenty of bike rides and walks ranging from quick trips to multi-day bikes all the way to Dunedin or further. And if these still don't pique your interest, then you can always spend an afternoon shopping in town or lying on the beaches of Lake Wakatipu. Whatever you end up doing with your days though, you'll want a camera to capture the truly breathtaking alpine landscapes around the city.