International Removals
Removals to Wellington from the UK
Get a quote for international removals to Wellington from the UK with our online cost calculator. Our FAQ guide includes information about removal costs and removal times.
Moving to Wellington from the UK and looking for a reliable international removals company? PSS have years of experience in the industry and will ensure that the move is seamless and stress-free.
We provide many helpful services such as an expert packing team who will make sure your goods arrive in perfect condition. When you consider the distance from the UK to Wellington, it is important to have the best team in place for maximum protection. Our team will help to wrap your furniture and delicate items, allowing you to focus on other aspects of the move.
You will receive a dedicated move manager who will be your point of contact throughout the entire process. Your move manager will work closely with you to understand your specific requirements and will keep you informed throughout the process. They will also be on hand to answer any questions or concerns you may have and provide advice and support as needed.
International removal service to Wellington, New Zealand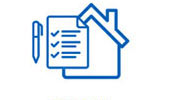 STEP 1
Home Survey or Quote

Get an online quote in 60 seconds or book a FREE home survey.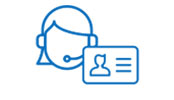 STEP 2
Help and Advice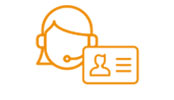 Your dedicated Account Manager can help answer your questions and tailor your removal requirements.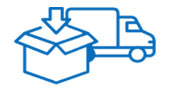 STEP 3
Your belongings packed and shipped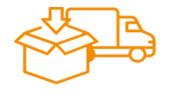 Our specialist export-packing team will take care of everything for you.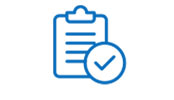 STEP 4
Customs clearance & delivery to your new home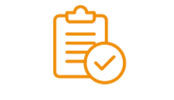 On arrival our agents will handle your customs clearance and deliver to your door.
Furniture removal service to Wellington
Why use PSS for removals to Wellington?
Due to our comprehensive network, and the number of people we help every year, it means that we can provide you with cost-effective removal prices, without compromising on our high level of service. Our network means that we can also help you move to any destination in New Zealand from the UK. This includes if you are looking to ship boxes or looking for furniture removals to NZ.
To receive the most accurate quotation for your move, we recommend you use our home or video survey. A home survey is when a surveyor visits your home and provides you with a quote by calculating the volume of goods you will be taking. The surveyor will also advise on items you can and cannot send to Wellington.
Alternatively, you can schedule a video survey at a time that suits you. This involves using your mobile device and going through the items you will be taking with you. We recommend that you use a video survey if you are conducting a smaller move. For larger moves, we recommend that you use a home survey.
Other service includes an expert packing team who will ensure your belongings arrive in perfect condition. Whether you are looking to move furniture or ship fragile items, we can help you. Our packing team will help save you time and effort, allowing you to focus on other aspects of your international move. You will also receive packing materials such as boxes and bubble wrap to wrap or pack your items efficiently and securely.
To start the process you can get a quote using our international removal cost calculator for an estimated cost of the move to New Zealand.
"Why choose PSS International Removals in 2023?"
Free home survey
Family run business for over 40 years
We only handle Overseas Removals
Members of BAR Overseas Group
BAR Advance Payment Guarantee Scheme
FIDI Global Alliance (Worldwide Moving Association)
FAIM Accredited (Removal Quality Assurance Standard)
Removals from UK to Wellington Reviews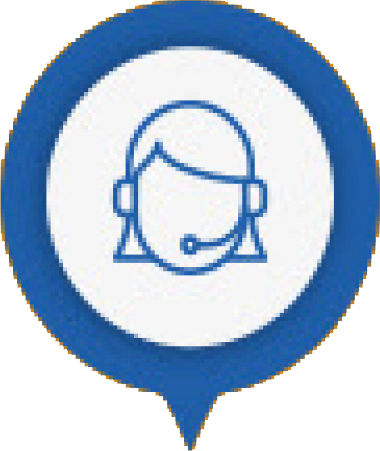 International removals to Wellington cost calculator
Want to know how much it will cost to move house to Wellington? Our free online International Removal Cost Calculator will help you calculate the volume of household goods you want to ship and provide you with an estimate of the cost.
What Type Of International Removal Service Do I need?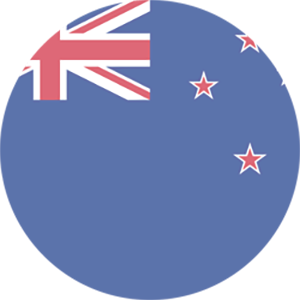 Moving to the UK?
Removals From New Zealand to the UK
We can also help you if you're moving to the UK from New Zealand. Just complete the form below and we'll be in touch.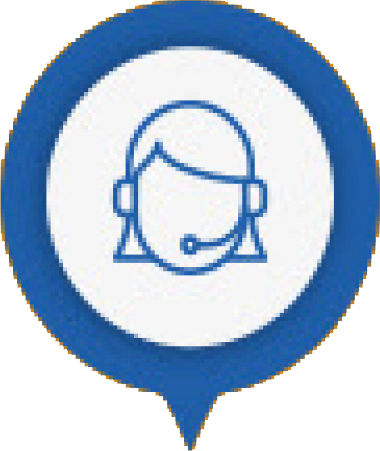 Complete Guide to Household Removals to Wellington from the UK
Below are answers to the most Frequently Asked Questions about overseas removals to Wellington. There is a lot to consider which is why we allocate you a Move Manager to guide you through the whole removal process.
Before You Move
How Long Do Removals to Wellington Take?
How Much Do International Removals to Wellington Cost?
What are the property prices in Welington?
The cost of housing is quite high, with the average house price in the region being around 790,000NZD (£400,000) at the start of 2023, and rental prices average around 590NZD (£289) per week for an apartment. If you are looking to move to Wellington, it is important to consider where in the city you'd like to live.
Some popular suburbs include Karori, known for its quiet, family-friendly atmosphere and good schools, Mount Victoria, with its stunning views of the harbour, and Newtown, an affordable and incredibly diverse neighbourhood. If you prefer a quieter area away from the bustle of the capital, then you can also find homes throughout the Hutt Valley or further out in rural Masterton. These areas can be cheaper with some homes in Upper Hutt costing as little as 615,000NZD (£310,000) and 550,000NZD (£280,000) in Masterton.
What are the pros and cons of moving to Wellington?
Wellington is a vibrant and diverse region at the southern tip of New Zealand's North Island. Known for its stunning scenery, windy weather, and bustling city life, the city and surrounding area have plenty to offer for those looking to start a new life there. As with any place around the world, there are both pros and cons to living in Wellington.
One of the biggest advantages of living in Wellington is its size. Wellington's size is big enough to have everything a city needs, but also a small enough city centre to make it easy to get around without a car. Wellington also has a great public transport system, so even if you live further out, you can easily travel between suburbs. Wellington is also known for its strong creative scene, with many artists, filmmakers and musicians calling the city home. So if you're an artsy type, then you'll love the plenty of cultural events that take place, like the Wellington Jazz Festival and the New Zealand International Film Festival.
However, there are of course sides to living in New Zealand's capital as the cost of living is quite high. This is mostly due to high housing costs, as well as high food prices. Another cons of Wellington is that it comes with a lot of wind, earning the title, "The Windy City."
What are the jobs in demand in Wellington?
In terms of getting a job, Wellington is home to many government departments and agencies, as well as thriving tech, movie, and hospitality industries. Some of the popular jobs in the region include software developer and IT project manager.
The average salary for these tech jobs is around 90,000NZD (£46,000) Healthcare is a fast-growing industry in Wellington, with a constant high demand for nurses and other medical professionals. For these jobs, the average salaries are around 65,000NZD (£33,000) but can be much higher in certain roles such as surgeons and general practitioners.
How is the education in Wellington?
You will likely want to consider the education options available. Like most of the country, there's no shortage of good primary and secondary schools for your child to attend.
There are also several universities in the city, including Victoria University of Wellington and Massey University, which offer a range of undergraduate and postgraduate courses in many different areas. Victoria University is the place to go in New Zealand for studying law, but it also offers many other subjects.
What are the fun activities to do in Wellington?
When it comes to finding things to do in Wellington, there is no shortage of great options. If you love the outdoors, there are plenty of hiking trails, short walks and parks to explore on sunny days, such as Mount Victoria Lookout and the Wellington Botanic Garden.
The region is also famous for its craft beer scene, with numerous microbreweries and pubs scattered around the city. And for those who love film, Weta Workshops  and the Roxy Cinema are must-visit destinations. But even without going to Weta Workshops, you'll be sure to spot many Lord of The Rings displays and attractions around the film capital of New Zealand. Other popular attractions in Wellington include the Museum of New Zealand Te Papa Tongarewa, and the Wellington Zoo.