International Removals
International Removals to Toronto and Ontario
Get a quote for international removals to Toronto and Ontario with our online cost calculator. PSS provides affordable removal costs and expert furniture removals for your international move.
PSS International Removals provides comprehensive and hassle-free relocation services to Ontario and Toronto from the UK. With years of experience in providing exceptional removal solutions, we pride ourselves on our commitment to delivering a seamless, stress-free, and personalized moving experience for you and your family.
At PSS, we understand that moving to a new country can be overwhelming. That's why we offer a dedicated move manager, who will be your single point of contact throughout the entire process, guiding you every step of the way. Our expert move manager will work closely with you to ensure your relocation to Toronto or Ontario is meticulously planned and executed, tailored to your unique requirements and preferences.
Get a quote today to begin your exciting journey to your new home in Canada, knowing that you are in the hands of a dedicated and experienced team committed to making your relocation a success.
International removal service to Toronto and Ontario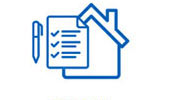 STEP 1
Home Survey or Quote

Get an online quote in 60 seconds or book a FREE home survey.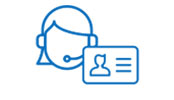 STEP 2
Help and Advice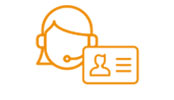 Your dedicated Account Manager can help answer your questions and tailor your removal requirements.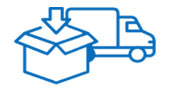 STEP 3
Your belongings packed and shipped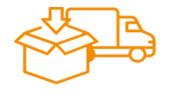 Our specialist export-packing team will take care of everything for you.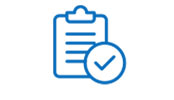 STEP 4
Customs clearance & delivery to your new home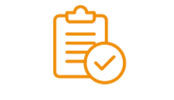 On arrival our agents will handle your customs clearance and deliver to your door.
Household removals company to Toronto and Ontario
Discover a stress-free move to Toronto and Ontario with PSS International Removals, your trusted partner for full household items and furniture removals. Our team of experts is dedicated to providing you with a seamless and efficient relocation experience, ensuring every aspect of your move is meticulously planned and executed.
Whether you're moving furniture or your entire household, PSS International Removals offers tailor-made solutions to suit your unique needs. Our comprehensive removal services include packing and transporting, ensuring the utmost care and attention is given to each item during the entire process. We are committed to making your removal to Canada an enjoyable and memorable experience.
To further enhance your moving experience, we offer the convenience of booking a home or video survey. Our experienced surveyor will assess your belongings and provide you with a detailed, personalised quote for your move. This allows you to discuss your specific requirements, preferences, and concerns directly with our team, ensuring a customized moving plan that fits your needs and budget.
Our expert packing team takes the utmost care in handling your belongings, using industry-leading packing materials including sturdy boxes and bubble wrap. We offer both air and sea freight services, allowing you to select the most suitable transportation method based on your timeline, budget, and individual requirements. No matter the choice, you can trust PSS to deliver your possessions securely and efficiently, helping save money.
At PSS International Removals, we pride ourselves on offering competitive removal prices without sacrificing service quality. Our team of experienced professionals is committed to delivering a personalised and attentive moving experience, providing you with the peace of mind you deserve during this exciting journey in your new life abroad.
Navigating the documentation process for an international move can be daunting, but our experts are here to help. We offer comprehensive assistance with all necessary paperwork and customs clearance, ensuring your personal effects arrive at their destination without any hassle. Our knowledgeable team will guide you through the process, addressing any questions or concerns you may have along the way.
Experience the difference of moving with PSS International Removals. Whether you are looking to ship your boxes or luggage to Canada, you will enjoy a worry-free relocation to your new home. Contact us today to learn more about our unparalleled services, and let us handle the complexities of your move whilst you focus on the exciting opportunities that await your new destination.
"Why choose PSS International Removals in 2023?"
Free home survey
Family run business for over 40 years
We only handle Overseas Removals
Members of BAR Overseas Group
BAR Advance Payment Guarantee Scheme
FIDI Global Alliance (Worldwide Moving Association)
FAIM Accredited (Removal Quality Assurance Standard)
Removals from the UK to Toronto and Ontario Reviews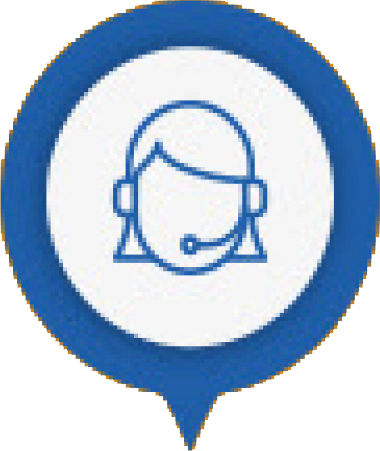 International removals to Toronto and Ontario cost calculator
Want to know how much it will cost to move house to Toronto and Ontario? Our free online International Removal Cost Calculator will help you calculate the volume of household goods you want to send and provide you with an estimate of the cost.
What Type Of International Removal Service Do I need?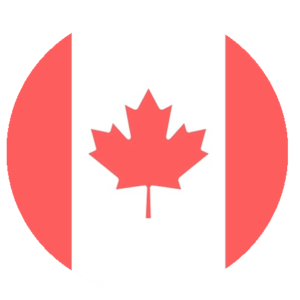 Moving to the UK?
Removals From Canada to the UK
We can also help you if you're moving to the UK from Canada. Just complete the form below and we'll be in touch.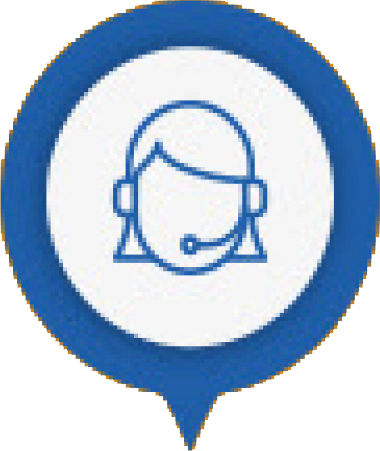 Complete Guide to Household Removals to Toronto and Ontario from the UK
Below are answers to the most Frequently Asked Questions about international removals to Toronto and Ontario. There is a lot to consider which is why we allocate you a Move Manager to guide you through the whole removal process. For more advice on visas and other information check out our Moving to Canada Guide.
How long do removals to Toronto and Ontario take from the UK?
What are the removal times to Toronto and Ontario?
Sea freight to Toronto and Ontario is around 6-9 weeks for a full container load (FCL) or 8-12 for a shared container/groupage service. You will also need to allow time for customs clearance.
Usually, it will take our packers 2-4 days to pack and load a container for your international move.
How much do international removals to Toronto and Ontario cost?
Removal costs to Toronto and Ontario?
The cost of international removals to Toronto and Ontario varies depending on the volume of goods you are looking to send overseas. For example, your move could cost up to £920 – £1500 for a small move in a shared container, or £4370-4900 for a full 20ft container, which is enough for a typical 3-bedroom house.
We recommend you use our online removal cost calculator or book a home or video survey to get an accurate quote for your move overseas. PSS is a moving company with a comprehensive network, and due to the number of people we help people move overseas, we can offer you the best prices and still maintain high standards.
How much does the properties cost in Toronto and Ontario?
What are the property prices in Toronto and Ontario?
Ontario and Toronto home costs vary depending on location, type of home, neighbourhood and other factors. In general, homes in Toronto are more expensive than in other parts of Ontario.
Currently, the average home price in Ontario in January 2023 is around CAD 800,000. In Toronto, the average home price is around 1Million CAD. However, there are some more affordable options for those looking outside the greater Toronto area or in the nearby suburbs.
However, you may find several cheaper suburbs in Toronto that are more affordable compared to living in the city centre. These include Scarborough, located to the east of Toronto, Scarborough is a diverse and multicultural suburb that is more affordable than some of the city's other neighbourhoods.  Another suburb that is often considered affordable is Etobicoke. It is located to the west of Toronto and offers a range of housing options at relatively lower prices than other neighbourhoods in the city. Etobicoke has several parks and green spaces, as well as a range of shopping and dining options. It is also served by several major highways and public transportation options.
What are the pros of cons of moving to Toronto and Ontario
Pros and cons of moving to Ontario?
Ontario is a well-sought-after location for those considering moving to Canada. It is the most populous province and home to several large cities, including Toronto. However, if you are deciding to move to Ontario or Toronto, there are some advantages and disadvantages to taking into consideration.
One of the advantages of moving to Ontario and Toronto is the employment opportunities. Ontario has a thriving economy and offers many job opportunities. There are many industries in which you can find employment including technology, finance, and healthcare. You will also experience a great quality of life due to its excellent medical, educational and social services. Also, there are many leisure activities such as festivals, parks and museums.
Ontario is a diverse province and this diversity means you can find a community that matches your cultural background and enjoy a wide variety of art, food and music.
However, some of the cons of Ontario are that expenses can be high and the cost of housing, groceries and transportation is very expensive. The weather can be a challenge for some people. The winters are really cold, with a lot of snow and ice, while summer can be really hot. Traffic can also be challenging and frustrating, causing the commutes to be longer and more difficult to get around.
Overall, moving to Ontario has many advantages, but it is important to weigh the pros and cons carefully before making a decision.
Pros and cons of moving to Toronto?
One of the main benefits of moving to Toronto is the job opportunities. Toronto is the economic capital of Canada and is home to many large corporations, including banks, technology companies, and media organizations. This means that there is a wide range of job opportunities available in a variety of industries, making it a great place to find work.
Toronto also has a vibrant cultural scene, with a range of festivals, museums, galleries, theatres, and music venues to enjoy. The city is home to several world-class museums, including the Royal Ontario Museum, the Art Gallery of Ontario, and the Aga Khan Museum. There are also many theatres and music venues, including the iconic Massey Hall and the Four Seasons Centre for the Performing Arts.
Toronto also has many parks and green spaces, providing a great escape from the hustle and bustle of the city. High Park is one of the largest parks in Toronto and features hiking trails, picnic areas, and a zoo. The Toronto Islands are also a popular destination for outdoor enthusiasts, with beaches, bike trails, and water activities.
However, Toronto is one of the most expensive cities in Canada, with high housing costs, property taxes, and other living expenses. The cost of living can be a major challenge for many people, particularly those on a limited budget. Another negative aspect of living in Toronto is the traffic congestion. The city has a high population density, which means that traffic can be heavy and slow-moving, especially during rush hour.
Where to live in Toronto and Ontario?
Best places to live in Toronto and Ontario?
If you are deciding to move to Toronto and Ontario there are some popular suburbs and neighbourhoods to take into consideration. There are many beautiful real estate locations in Ontario but here are some of the most popular neighbourhoods.
The first location is Mississauga located west of Toronto. This is a popular spot due to the excellent schools and community centres, it is also home to one of Canada's largest malls Square One Shopping Mall. Second, the city of Vaughan is located north of Toronto and is home to one of Canada's largest amusement parks, Canada's Wonderland.
Next on the list is Oakville, it is located southwest of Toronto and is known for its charming downtown area and beautiful parks. A few other areas to mention are Markham, Etobicoke, and North York Ontario.
If you are looking for more of a relaxed atmosphere and affordability. Burlington Ontario, Kingston Ontario, London Ontario and Waterloo Ontario are up-and-coming popular areas of interest.
Overall, if you want to live in Ontario and Toronto, there are many great suburbs and areas to choose from. Factors such as proximity to work or school, amenities, and preferred lifestyle are important considerations when making a decision.
Finding a job in Toronto and Ontario?
Popular jobs in Toronto and Ontario
Ontario and Toronto have a large variety of industries to choose from, but some of the jobs in the highest demand are healthcare professionals, technical professionals and skilled trade professionals.
Currently, in Ontario, there is an increasing need for healthcare professionals. There is a high demand for registered nurses, medical assistants, physicians, technicians and more. With an ageing population, there is a growing need for these services in the region, leading to an increase in job opportunities. However, there is also a shortage of skilled healthcare professionals, particularly in rural areas of the province.
As for technical professionals, there is a demand for software developers, data analysts, cyber security specialists, cloud computing and network engineers.
If you have a skilled trade, occupations such as electricians, plumbers and carpenters are also in high demand.
Additionally, there is a growing demand in the financial services industry. Professionals such as accountants, financial analysts, and investment bankers are all needed. With the continued focus on green energy and sustainability, the demand for renewable energy experts is also increasing.
Overall, there are numerous job opportunities in Ontario, however, there is still a need for skilled workers to fill these positions in areas with shortages
How is the education in Toronto and Ontario?
Universities and schools in Toronto and Ontario
Some of Canada's best schools are located in Ontario. The University of Toronto is consistently ranked as one of Canada's top universities. It is known for its outstanding academics and research. Other notable universities in Ontario include: York University, McMaster University, Waterloo University and Queen's University just to name a few.
In addition, Toronto offers some of the largest school boards with a wide range of educational programs and diversity. Also, Ontario is well known for its amazing post-secondary college education system which offers a wide variety of programs.
Toronto
What are the fun activities to do in Toronto and Ontario?
Entertainment and things to do in Toronto and Ontario?
There are a variety of entertaining things to do in Toronto and Ontario. One of the most famous and popular landmarks in Toronto is the CN Tower. When visiting, the tower has a really fancy revolving restaurant. Other attractions include the Art gallery of Ontario (AGO), Casa Loma which is a historic castle and the Royal Ontario Museum.
Some Scenic places to include are Niagara Falls, Algonquin Provincial Park, and the Thousand Islands. Additionally, Toronto is home to a vibrant entertainment scene, including the Toronto International Film Festival, and the Canadian National Exhibition, and is home to world-class sports teams such as the Toronto Raptors and the Toronto Maple Leafs.
In addition, Ontario also has several beautiful beaches to choose from. Starting off in Toronto, Woodbine beach and Sugar beach are very popular summer destinations for those who love water sports and photography. North of Toronto, Wasaga beach and Sauble beach are both popular spots for outdoor enthusiasts and families.
Overall, Ontario has so much to offer and there is always something to do. Whether it is a festival, concert or historic walk, everyone has something to enjoy