International Removals
International Removals to Prince Edward Island
Get a quote for international removals to Prince Edward Island, Canada from the UK using our online cost calculator. Our FAQ section includes estimated removal costs and times.
If you are considering relocating your personal belongings from the UK to Prince Edward Island, we are ready to provide the assistance you need. With over 40 years of experience helping families and individuals move internationally, we possess extensive knowledge and expertise to ensure a seamless and stress-free moving experience.
Prince Edward Island boasts numerous popular destinations, and we can facilitate your move to any of them. Among the notable locations is Charlottetown, the capital city known for its vibrant culture and historical charm. Summerside, situated on the island's western side, offers an appealing option with its picturesque waterfront and stunning beaches. Additionally, we can assist you in relocating to Stratford, Three Rivers, Cornwall, West River, and other desirable destinations on the island.
Our team of relocation experts is well-versed in the regulations and requirements associated with moving personal effects from the UK to Canada. They will assist you with the necessary documentation to navigate customs procedures and other paperwork. To start moving to Canada, you can use our international removals cost calculator or book a home or video survey.
Furniture removals to Prince Edward Island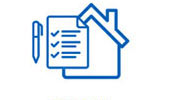 STEP 1
Home Survey or Quote

Get an online quote in 60 seconds or book a FREE home survey.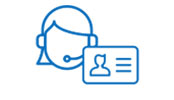 STEP 2
Help and Advice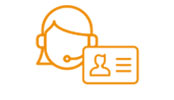 Your dedicated Account Manager can help answer your questions and tailor your removal requirements.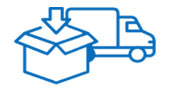 STEP 3
Your belongings packed and shipped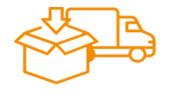 Our specialist export-packing team will take care of everything for you.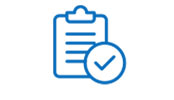 STEP 4
Customs clearance & delivery to your new home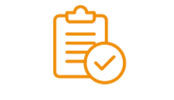 On arrival our agents will handle your customs clearance and deliver to your door.
House removals to Prince Edward Island
PSS Removals provides convenient and efficient removal services for individuals planning to relocate to Prince Edward Island. One of the services offered is the assessment of the volume of goods through a home or video survey.
For a home survey, a surveyor from PSS International Removals will personally visit your residence to carefully evaluate the belongings you wish to transport to PEI and calculate the volume of goods. This crucial information allows for determining the appropriate packing materials and providing an accurate quote for the removal service. Additionally, the surveyor can address any specific concerns or requirements you may have about the moving process by physically examining the items.
PSS also offers a video survey option, where you can use a mobile device such as a smartphone or tablet to record the items intended for your move. You will receive guidance to ensure that all necessary details are captured. This service is recommended for smaller moves with fewer goods.
In addition, a skilled packing team will be at your service during your shipment to Canada, ensuring your possessions reach their destination in perfect condition. Given the considerable distance between the UK and Canada, having a top-notch team is essential to instil confidence in your relocation process.
Our packing professionals employ industry-leading practices, ensuring that your delicate and fragile items, including furniture, retain their original condition during the move.
"Why choose PSS International Removals in 2023?"
Free home survey
Family run business for over 40 years
We only handle Overseas Removals
Members of BAR Overseas Group
BAR Advance Payment Guarantee Scheme
FIDI Global Alliance (Worldwide Moving Association)
FAIM Accredited (Removal Quality Assurance Standard)
Removals from the UK to Canada Reviews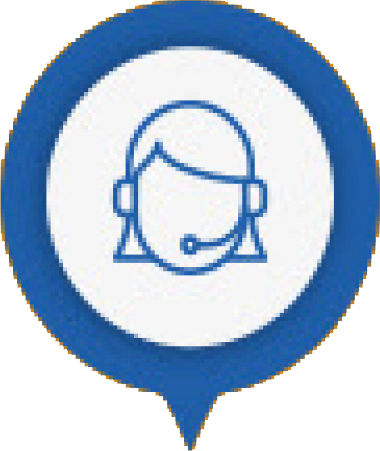 e
International removals to Canada and Prince Edward Island cost calculator
Want to know how much it will cost to move house to Prince Edward Island? Our free online International Removal Cost Calculator will help you calculate the volume of household goods you want to send and provide you with an estimate of the cost.
What Type Of International Removal Service Do I need?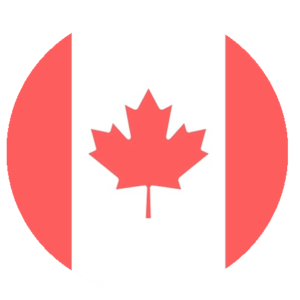 Moving to the UK?
Removals From Canada to the UK
We can also help you if you're moving to the UK from Canada. Just complete the form below, and we'll be in touch.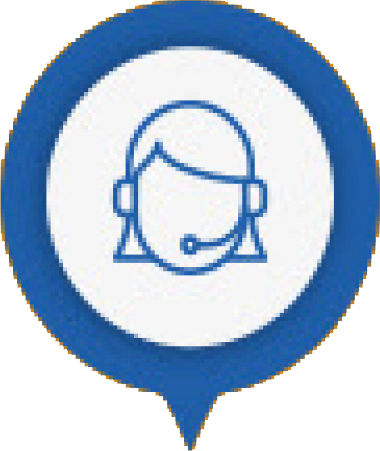 Complete Guide to Household Removals to Prince Edward Island from the UK
Below are answers to the most Frequently Asked Questions about overseas removals to Prince Edward Island. There is a lot to consider, so we allocate you a Move Manager to guide you through the removal process. For more advice on visas and other information check out our Moving to Canada Guide.
How long do removals to Canada and Prince Edward Island take?
Sea freight to the province of Prince Edward Island is around 5-9 weeks for a full container load (FCL) or 8-12 weeks for a shared container/groupage service. These times are port-to-port; you will need to allow additional time for customs clearance and delivery to your new address.
Usually, it will take our packers 2-4 days to pack and load a container for your international move.
How much do international removals to Canada and the province of Prince Edward Island cost?
The removal costs to the province of Prince Edward Island will vary depending on the volume of goods you are looking to send overseas.
For example, for small removals, it can start from £700 to £1500, or for a 3 bedroom house move, it could end up costing £4200-£4900
We recommend you use our international removals cost calculator or book a home or video survey for a more accurate quote for your move to Prince Edward Island.
What are the pros and cons of moving to Prince Edward Island?
Prince Edward Island (PEI) is a small province in eastern Canada close to the shoreline. It is known for its stunning scenery, friendly people, and slower-paced lifestyle. Like any other area, PEI offers its share of advantages and drawbacks.
The advantage of living in PEI is that it is a relaxed and peaceful place that offers a laid-back lifestyle. There is an inviting sense of community and a low crime rate. Living costs in PEI are lower than in many Canadian provinces, and PEI's economy is expanding, offering various job prospects – particularly in the tourism and agriculture industries. PEI also provides quality educational facilities, including postsecondary institutions.
However, some of the drawbacks include a limited job market. Job opportunities exist but may be scarce in specific fields – especially high-paying industries. PEI experiences harsh winters and a few warm days each year, and residents face difficulty accessing certain services, such as healthcare or specialised education, due to limited availability.
Where to live in Prince Edward Island?
A surge in demand for residential real estate has hit Prince Edward Island (PEI). PEI single-family homes are often around $400,000 CAD (£238,000).
Charlottetown, Summerside, Stratford, Cornwall, and Montague are the most desired areas to reside in PEI. With its affordable cost of living and exceptional standard of living, it is becoming an increasingly popular destination for expats.
Other popular areas include Stratford, located across the water from Charlottetown with stunning views, Cornwall (known for its small-town charm), and Montague on the island's eastern side, which offers a relaxed lifestyle.
What are the jobs in demand in Prince Edward Island?
Finding a job in Prince Edward Island (PEI) can be challenging due to the limited job market, but several popular industries are worth exploring. PEI faces skill shortages in several sectors, such as healthcare, IT, and trades. The government has launched several initiatives to attract skilled workers to the region, like the Atlantic Immigration Pilot Program and PEI PNP (Prince Edward Island Provincial Nominee Program).
PEI job seekers should research job postings online, network with local businesses and organizations, and utilise government resources like the Job Bank to find employment opportunities.
How is the education in Prince Edward Island?
Prince Edward Island (PEI) has a fantastic quality educational system, offering a well-established public school system and private schools.
The University of Prince Edward Island (UPEI) is the main university in Prince Edward Island. UPEI is known for its small class sizes, personalised attention, and diverse academic offerings.
Holland College is a highly sought-after post-secondary educational institution that provides vocational training in several fields, such as business, healthcare, and trades. It stands out for its hands-on learning approach and practical training opportunities.
Other notable schools include the French-language Universite Sainte-Anne and Atlantic Veterinary College – one of only five such colleges in Canada.
What are the fun activities to do in Prince Edward Island?
There are plenty of activities to do in Prince Edward Island (PEI). The province is well-known for its breathtaking natural beauty, with prominent sites such as Green Gables Heritage Place, Confederation Bridge, and Anne of Green Gables Museum.
PEI is well known for its seafood and has several superb restaurants and a cute little café serving fish. Also, the province offers many outdoor activities, such as golfing and hiking riding. And lastly, there are different cultural festivals throughout the year, such as Cavendish Beach Music Festival and Charlottetown Festival.