International Removals
International Removals to Vancouver and British Columbia
Receive an online quote for international removals to Vancouver and British Columbia with our removals cost calculator. You will receive an estimated cost of the move from the UK.
If you are planning an international move to Vancouver and British Columbia, it is essential to choose a reliable and experienced removal company. Moving overseas can be a complicated and stressful process, but with the right support and assistance, it can be much smoother and easier.
International removal to the province of British Columbia including Vancouver and Victoria will include a team of expert packers who can help you pack your belongings safely and efficiently. They will use high-quality packing materials and techniques to ensure that your items are protected during transit and arrive in perfect condition to your new home.
In addition to packing, international removal services to Canada also include assistance with customs clearance and documentation. Moving to a new country involves navigating regulations and paperwork, and it is essential to have a team that can help you understand and comply with these requirements.
To start the process of moving to Vancouver and other provinces in British Columbia you use our online cost calculator or book a home or video survey.
International removals to Vancouver and British Columbia from the UK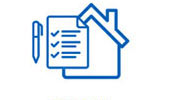 STEP 1
Home Survey or Quote

Get an online quote in 60 seconds or book a FREE home survey.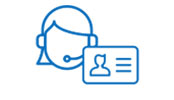 STEP 2
Help and Advice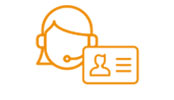 Your dedicated Account Manager can help answer your questions and tailor your removal requirements.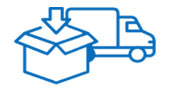 STEP 3
Your belongings packed and shipped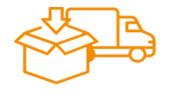 Our specialist export-packing team will take care of everything for you.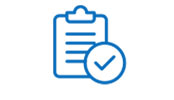 STEP 4
Customs clearance & delivery to your new home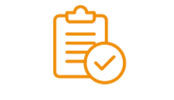 On arrival our agents will handle your customs clearance and deliver to your door.
Cost-effective removals service to Vancouver, Canada.
When you use PSS International Removals, you have the option of sea freight or air freight for your move overseas. Each comes with its own unique set of benefits, allowing customers to choose the best option for their specific needs.
Sea freight is the most cost-effective option. Whilst transit times are typically longer compared to air freight, this option provides an economical solution for those who have the luxury of time.
If time is of the essence, air freight is the ideal choice for moving items to Canada. Though more expensive than sea freight, air freight offers faster transit times, ensuring that your belongings arrive at your new home as quickly as possible.
One of the benefits of partnering with PSS is the support of a dedicated move manager. This expert serves as a single point of contact throughout the entire relocation process, providing personalized assistance every step of the way.
Navigating customs can be a daunting task, especially when moving to a new country. PSS' move managers are well-versed in the customs clearance process for Canada, ensuring that your belongings are processed quickly and efficiently. This helps to minimize delays and avoid any unnecessary fees or penalties.
PSS Removals also provides you with a packing team with extensive experience in packing a wide range of items, from delicate china and glassware to large furniture pieces. They employ the latest packing techniques and materials, ensuring that your belongings are protected throughout the removal process.
Professional packing significantly reduces the risk of damage to your belongings during transit. PSS International Removals' expert packers are trained to properly wrap, cushion, and secure your items to minimize the risk of breakage or damage, giving you peace of mind that your belongings will arrive in perfect condition.
In addition to expert packing services, PSS offers a free home video survey, and this service has many advantages. This includes an accurate quotation for your removals to Canada and allows you to ask questions to the surveyor and receive instant feedback.
"Why choose PSS International Removals in 2023?"
Free home survey
Family run business for over 40 years
We only handle Overseas Removals
Members of BAR Overseas Group
BAR Advance Payment Guarantee Scheme
FIDI Global Alliance (Worldwide Moving Association)
FAIM Accredited (Removal Quality Assurance Standard)
Reviews from the UK to British Columbia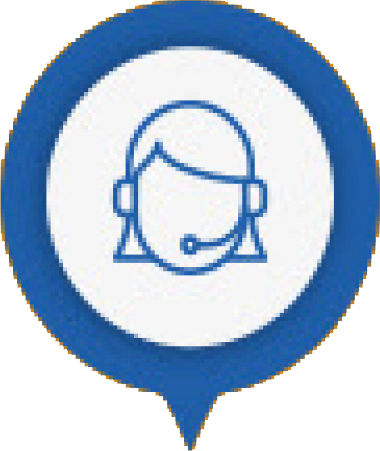 International removals to Vancouver and British Columbia cost calculator
Want to know how much it will cost to move house to British Columbia including Victoria and Vancouver? Our free online International Removal Cost Calculator will help you calculate the volume of household goods you want to send and provide you with an estimate of the cost.
What Type Of International Removal Service Do I need?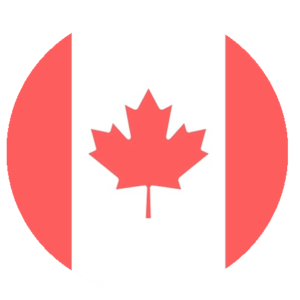 Moving to the UK?
Removals From Canada to the UK
We can also help you if you're moving to the UK from Canada. Just complete the form below and we'll be in touch.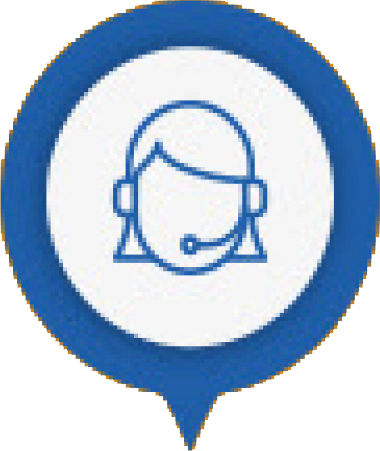 Complete Guide to Household Removals to Vancouver and British Columbia from the UK
Below are answers to the most Frequently Asked Questions about overseas removals to Canada. There is a lot to consider which is why we allocate you a Move Manager to guide you through the whole removal process. For more advice on visas and other information check out our Moving to Canada Guide.
How long do removals to Vancouver and British Columbia from the UK take?
Sea freight to Vancouver and British Columbia is around 6-9 weeks for a full container load (FCL) or 8-12 weeks for a shared container/groupage service. These times are port-to-port, you will need to allow additional time for customs clearance and delivery to your new address.
Usually, it will take our packers 2-4 days to pack and load a container for your international move.
How much do international removals to Vancouver and British Columbia cost?
The costs of removal to Vancouver and British Columbia will vary depending on the volume of goods you are looking to send overseas.  For example, for a small move, it can start from £900 to £1500, or for a 3 bedroom house move, it could end up costing £4300-£4900.
We recommend you use our international removals cost calculator or book a home or video survey for a more accurate quote for your move.
How much does properties cost in Vancouver and Victoria?
The real estate markets in Vancouver and Victoria have been very active in recent years, with high demand and limited supply driving up prices. In Vancouver, the average single-family home is priced at around $1.5 million CAD, while condos and townhouses are priced lower at around $700,000 CAD to $900,000 CAD each. The market has decreased slightly in recent months, but there is still competition due to bidding wars and high demand in some locations.
In Victoria, the average single-family home price is around $1 million CAD, while condos and townhouses are around $500,000 CAD to $700,000 CAD respectively. Overall, the real estate market in these cities is considered strong, however, affordability may be a challenge for some buyers.
What are the pros and cons of moving to British Columbia?
The beautiful province of British Columbia is Canada's westernmost province. It is a popular place for people looking to relocate. Vancouver, the province's largest city, and Victoria, the capital, are two great places to move to. Living in these cities has many advantages, but there are some drawbacks to consider.
One of the major benefits of moving to British Columbia is that Vancouver and Victoria both have thriving tech industries. Big companies like Microsoft, Amazon, and Meta have offices in the cities. Additionally, there are opportunities in the healthcare, tourism, and education sectors.
However, there are also some downsides to consider before moving to British Columbia. Property prices in Vancouver and Victoria are among the highest in Canada, making home ownership difficult. Also, if you prefer sunnier weather autumn and winter can be particularly rainy and grey. Lastly, the job market is strong, but the competition for positions can be fierce.
Overall, British Columbia provides a great quality of life for those who can afford it. There are plenty of job opportunities, outdoor activities, and a lower cost of living compared to other major Canadian regions. Therefore, it is easy to understand why so many people choose to relocate. However, it is important to consider the benefits and drawbacks carefully before deciding to move.
Where to live in the British Columbia?
There are many beautiful neighbourhoods but some of the most popular Vancouver suburbs include West Vancouver, North Vancouver, Burnaby and Richmond. West Vancouver is known for its scenery, parks, beautiful waterfront homes and access to world-class ski slopes.
North Vancouver, on the other hand, offers a more relaxed lifestyle with access to beautiful hiking trails and outdoor activities. Burnaby is a popular area for families and has excellent community services and schools. While Richmond is known for its diverse population and excellent restaurants.
Victoria, on the other hand, is known for its quaint neighbourhoods and small-town charm. The most popular locations in Victoria are Oak Bay, Fairfield and James Bay. Oak Bay is known for its beautiful beaches and parks, while Fairfield has a great location near downtown and a mix of historic and modern homes. James Bay is an artsy waterfront neighbourhood and home to the famous Fisherman's Wharf and the historic James Bay Inn.
Overall, Vancouver and Victoria offer an amazing quality of life and many options for those considering moving. From the urban lifestyle of Vancouver to the small-town charm of Victoria, each city has its own charm, and British Columbia is a perfect place to call home.
What are the jobs in demand in British Columbia?
British Columbia has a great job market with a large selection of opportunities in multiple sectors. Some of the most popular jobs in the province are medical, social services, and accounting. Currently, healthcare jobs such as nurses, doctors, and medical professionals are in high demand.
Social Service professionals such as social workers and counsellors are also in demand. Accountants, including chartered accountants and tax accountants, are in demand, especially in Vancouver and Victoria. However, despite job opportunities, there is still a skills shortage.
Areas, where skilled workers are in short supply, include electricians and plumbers, IT and technical occupations. Additionally, clean energy professionals such as renewable energy engineers and environmental consultants.
Overall, British Columbia offers a wide range of employment opportunities in a variety of industries, making it an attractive destination for professionals looking for a new career path.
How is the education in Vancouver and Victoria?
The educational system in British Columbia is known for its excellence and quality assurance for post-secondary learning. It provides students with an amazing learning experience. Vancouver and Victoria in particular have some of the best schools and colleges in the province.
Two top prestigious universities located in Vancouver include The University of British Columbia and Simon Fraser University. Another premier university is The University of Victoria which offers a variety of programs including business, engineering, fine arts and humanities.
What are the fun activities to do in British Columbia?
If you love exploration and entertainment, British Columbia is the perfect spot for you. Both Vancouver and Victoria have many famous activities and attractions. In Vancouver, Stanley Park is a well-loved park that offers large landscape city views, beaches, trails and a beautiful seawall. Granville Island is a vibrant entertainment centre with a public market, artisan craft shops and a theatre.
Some of Victoria's top attractions include Butchart Gardens, an extensive garden and floral exhibit, and the Royal BC Museum, which showcases the province's history and culture.
Both cities offer great dining and entertainment options, from local breweries to international cuisine. Outdoor enthusiasts can enjoy hiking, skiing and water activities throughout the province, making British Columbia a popular living destination.