International Removals
International Removals to Quebec including Montreal
Get a quote for international removals to Quebec including Montreal and Quebec City with our online cost calculator and receive an estimated cost for large household removals or smaller moves.
PSS International Removals is a renowned international moving company that provides cost-effective removal services to Quebec in Canada including Montreal, Quebec City and all cities in the province. With years of experience in the industry, PSS has established a reputation for international relocations and will provide you with a stress-free and seamless experience.
One of the services you will receive for your removal to Canada is a dedicated move manager. They will act as your point of contact throughout the moving process and guide you with customs clearance and documentation. They will help ensure that your belongings are transported safely without any complications or delays.
Other services include a packing team who uses high-quality packing materials, including bubble wrap and sturdy boxes, They will carefully wrap and pack each item, taking into account any special handling requirements, such as fragile items.
To start the process of moving to Quebec, Montreal and Quebec City, you can use our online cost calculator to receive a quick quote.
International removal service to Quebec, Canada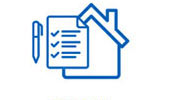 STEP 1
Home Survey or Quote

Get an online quote in 60 seconds or book a FREE home survey.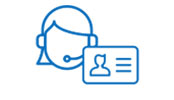 STEP 2
Help and Advice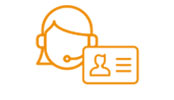 Your dedicated Account Manager can help answer your questions and tailor your removal requirements.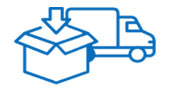 STEP 3
Your belongings packed and shipped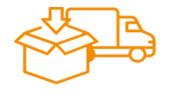 Our specialist export-packing team will take care of everything for you.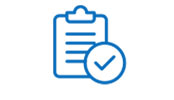 STEP 4
Customs clearance & delivery to your new home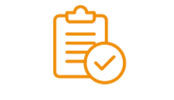 On arrival our agents will handle your customs clearance and deliver to your door.
Cost-effective removals to the province of Quebec
PSS International Removals offers a reliable sea freight service or air freight service for those looking to move overseas to Quebec, Montreal, or Quebec City. Sea freight service is typically more affordable than air freight, making it a popular choice for those on a budget.
For those who require a faster and more time-sensitive solution, PSS International Removals offers an air freight service. Although it may be more expensive, air freight is the perfect choice for those who need their belongings to arrive quickly in Canada.
PSS prides itself on providing cost-effective relocation solutions, tailoring its services to suit each of your unique requirements. Their team of experts will work closely with you to understand your specific needs and create a customized plan that fits within your budget. They offer a free, no-obligation quote, ensuring you have a clear understanding of all costs involved in your international move.
The packing process is a crucial part of any successful international move, and PSS International Removals understands this importance. You will be provided with a professional packing team to ensure your belongings are packed securely and efficiently, using high-quality packing materials and industry-standard techniques. This will help ensure your belongings arrive in perfect condition.
PSS International Removals offers two survey options to ensure that you receive the most accurate quote for your move. The free home survey involves a professional surveyor visiting your home to assess the volume and nature of your belongings, taking into account any special requirements for delicate or valuable items. This in-person assessment provides a tailored quote for your move overseas.
A home video survey allows you to complete the assessment at a time that suits your schedule, without having to arrange for a surveyor to visit your property. Using a smartphone, tablet, or laptop, you can simply walk through your home and record the items you plan to move, and this will provide us with all the necessary information to generate an accurate quote
To streamline the moving process and provide excellent customer service, PSS International Removals assigns a dedicated move manager for your removals to Canada. Your move manager will be your primary point of contact, guiding you through the process and addressing any questions or concerns you may have. Their expertise and personalized support ensure a smooth and stress-free relocation experience.
Recognizing the importance of protecting your belongings during transit, PSS International Removals uses high-quality packing materials and boxes. The professional packing team is skilled in handling a wide range of items, from fragile possessions to bulky furniture. With their meticulous packing techniques and durable boxes, you can be confident that your goods will arrive in perfect condition at your new home in Quebec, Montreal, or Quebec City.
"Why choose PSS International Removals in 2023?"
Free home survey
Family run business for over 40 years
We only handle Overseas Removals
Members of BAR Overseas Group
BAR Advance Payment Guarantee Scheme
FIDI Global Alliance (Worldwide Moving Association)
FAIM Accredited (Removal Quality Assurance Standard)
Reviews from the UK to Canada and Quebec including Montreal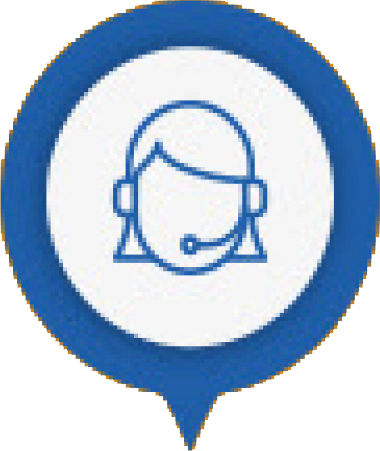 International removals to Quebec including Montreal and Quebec City
Want to know how much it will cost to move house to Quebec, Montreal and Quebec City? Our free online International Removal Cost Calculator will help you calculate the volume of household goods you want to send and provide you with an estimate of the cost.
What Type Of International Removal Service Do I need?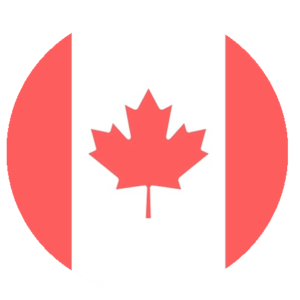 Moving to the UK?
Removals From Quebec to the UK
We can also help you if you're moving to the UK from Quebec. Just complete the form below and we'll be in touch.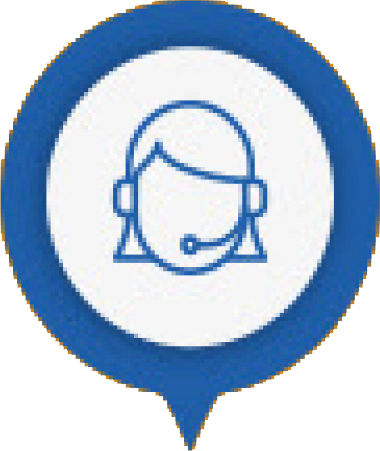 Complete Guide to Household Removals to Quebec including Montreal from the UK
Below are answers to the most Frequently Asked Questions about overseas removals to Quebec, Montreal and Quebec City. There is a lot to consider which is why we allocate you a Move Manager to guide you through the whole removal process. For more advice on visas and other information check out our Moving to Canada Guide.
How long do international removals to Quebec including Montreal from the UK take?
Sea freight to the province of Quebec including Montreal and Quebec City is around 6-9 weeks for a full container load (FCL) or 8-12 for a shared container/groupage service. You will also need to allow time for customs clearance.
Usually, it will take our packers 2-4 days to pack and load a container for your international move.
How much do international removals to Quebec including Montreal cost?
The costs of removal to Quebec including cities such as Montreal and Quebec City vary depending on the volume of goods you are looking to send overseas. For example, removals could start from £900 to £1500 for a small move in a shared container, or up to £4900 for a 3-bedroom house.
We recommend you book a home or video survey for an accurate quote or use our online cost calculator.
What are the options for properties in Quebec including Montreal?
Low-interest rates and a need for stock have been driving the development of the Quebec, Montreal, and Quebec City real estate markets over the past few years. The normal cost of a single-family property is around $400,000 in Quebec and $500,000 in Montreal.
According to the Quebec Professional Association of Real Estate Brokers (QPAREB), the median property price in Quebec hit a new record in 2022 – however, it is forecasted to decrease by 5% in 2023.
What are the pros of cons of moving to Quebec including Montreal?
The idea of moving to the province of Quebec including Montreal and Quebec City can be exciting and a big deal. However, it is important to weigh the advantages and disadvantages of each location before making your decision.
People often travel to Montreal, the largest city in Quebec, for many reasons. Some of these reasons are due to their top-notch medical and educational facilities. This city is well sought out by young professional and students, and has a vibrant art and cultural scene along with many amazing trendy restaurants.
Quebec on the other hand is known for its distinctive European atmosphere. There is a very deep culture and rich history in Quebec. This province is also known for its strong French influence, and provides a lower cost of living and affordable housing in comparison to other Canadian cities.
If you are looking for a more relaxed way of living, Quebec City is definitely for you. Quebec City is known for its charm, scenery, beautiful streets, cobblestone and deep historic architecture. In addition to this, the parks are very accessible it is a great place for people and families who love the outdoors.
With all of the great things that Quebec has to offer, there are also some disadvantages to take into consideration. The province has extreme winters that are very cold and harsh. Some people may struggle with this type of weather. Also, there can be a language barrier in Quebec as people mainly speak French. Lastly, depending on the job industry some positions may be limited.
If you are a person that is looking for a deep and distinctive cultural experience, and a lower cost of living, Quebec is definitely a fantastic option. Before making such a big decision it is very important and crucial to consider all of the advantages and disadvantages mentioned. Overall, Quebec, Montreal and Quebec City are all fantastic options.
Where to live in Quebec including Montreal?
Quebec City, the capital of Quebec, is known for its European character and heritage. Tourists and locals alike enjoy visiting the Old Town, a UNESCO World Heritage Site. The Saint-Roc and Saint-Sauveur districts have many restaurants, shops and a lively nightlife. If you are looking for a suburban feel, the Charlesbourg and Limoilou areas offer a quieter way of life.
Montreal, on the other hand, is a more cosmopolitan city with a vibrant arts scene and diverse population. With its popular cafes, restaurants and bars, the Plateau Mont-Royal and Mile End areas are popular with young professionals and students. Griffintown and Little Italy are popular communities with a mix of new and historic buildings.
If you are looking for family-friendly communities, the suburbs of Westmount and Saint-Lambert are popular choices. They are close to downtown Montreal, offering the best schools, parks, and a quieter way of life.
The suburbs of Saint-Augustin-de-Desmaures and Beauport provide a calm lifestyle whilst still being conveniently close to downtown Quebec City. L'Ancienne-Lorette and Sainte-Foy neighbourhoods both provide a wealth of amenities, including shopping centres and parks, while still having a suburban feel.
Ultimately, your lifestyle and personal preferences will determine whether you live in Quebec, Montreal, or Quebec City. There is a neighbourhood or suburb that will suit your needs and preferences because each city offers a rich blend of history, culture, and conveniences.
What are the jobs in demand in Quebec including Montreal?
In the province of Quebec including Montreal, and Quebec City, there are several fields where there is a lack of qualified workers. The healthcare sector has a demand for doctors, nurses, and other medical specialists.
There is also a shortage of software developers and IT specialists, even though the technology sector is growing. In the construction sector shortages include carpenters, plumbers, and electricians.
Other jobs in high demand include chefs, cooks, and restaurant managers in the hospitality sector.
How is the education in Quebec including Montreal?
Some of Canada's top universities and schools are located in Quebec. Quebec City's oldest and largest university is Laval University, which offers a wide variety of programs in a variety of academic disciplines. With a strong focus on research excellence and a diverse student body, Montreal's McGill University is consistently ranked among the best universities in Canada and around the world.
Another prominent university is Concordia University, known for its strong media and arts programs.
Finally, the University of Quebec, Montreal (UQAM), Quebec, is known for its commitment to social justice and offers a variety of courses in the humanities, social arts and fine arts. All of these universities are recognized for their innovation, academic excellence, and diverse student body.
What are the fun activites do in Quebec including Montreal?
When it comes to entertainment, history and culture, Quebec, has a lot to offer.
There is no shortage of exciting activities. A visit to Old Quebec City makes you feel like you're in Europe. Well-known places here are Chateau Frontenac and the Plains of Abraham. Many museums, art galleries, and outdoor activities such as skiing and hiking are nearby. Montreal attractions include the Montreal Botanical Garden, Notre Dame Cathedral, and Montreal Museum of Fine Arts. The city is also known for festivals such as the Just for Laughs Comedy Festival and the Montreal International Jazz Festival.
The Montmorency Falls in the Charlevoix region and the famous Hôtel de Glace (Ice Hotel) can be explored during Quebec's winter season. These are just some of the beautiful places you can discover in Quebec.